Do you need money for your children's education? EPF lets you withdraw your funds
You will have to attach with the form a certificate regarding course of study and estimated expenditure from head of institution.
The Employee Provident Fund (EPF) rules have been changed by the government, allowing the subscriber to withdraw his/her hard-earned retirement fund for various purposes. And, it's not at all that difficult. Among the multiple purposes for which the amended rules allow you to withdraw the funds, education is one such segment where the rules have been eased. Of course, there are certain conditions that needs to be taken into consideration before you can apply for the withdrawal. So read on to know more.
You can access the provident fund money for your child's education. This includes both your son as well as daughter. But there's a condition; the funds are available only for higher studies post matriculation. This means the funds can be withdrawn for any course at a college or university for graduation and above. Also, you can withdraw your EPF money for any other professional course.
Another condition that needs to fulfilled before applying for withdrawal is that you have to complete seven years as EPFO member. You will get this fund as one-time payment, but you are permitted to apply three times in your lifetimes during your service.
Further, you will be required to fill Form no 31 which is available on the EPFO website. Along with the form you will have to attach a certificate regarding course of study and estimated expenditure from the head of institution.
End note: How you can withdraw EPF money for medical treatment, read this. To know more about how you can withdraw Employee Provident fund money for marriage, read this.
World
Landing that first job out of college will only become more difficult for young Americans as our universities formalise the role they play in crowding out opportunities once reserved for American graduates, the lawmakers argued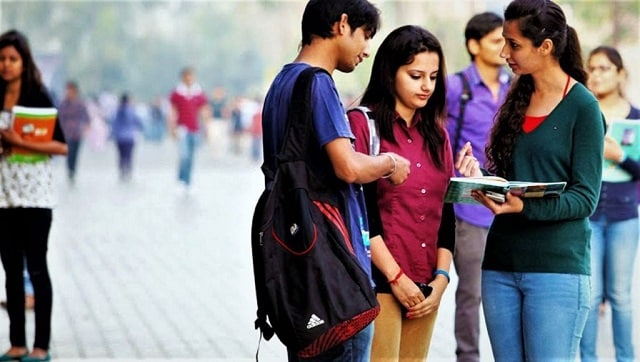 India
Education minister Dharmendra Pradhan announced that NTA will re-conduct JEE for all the candidates who will not be able to take them on 25 and 27 July in view of heavy rains in Maharashtra. The dates will be announced soon
India
The Prime Minister will launch multiple initiatives, including the Academic Bank of Credit that will provide multiple entry and exit options for students in higher education