Diwali shopping: Has festival of lights boosted sales? Yes, say modern retailers; dampener, say small traders
While modern retail says that there have been a 12-14 percent increase in sales, there are many who insist that the numbers are nowhere near 2016 figures and vouch for a sharp 40 percent decline.
Two steps implemented by the government - last year's demonetisation and this year's goods and services tax - have brought this year's festival season sales into focus as never before. The reason is that the sales data will provide clue to the impact of these extremely controversial steps. Lack of independent data on retail sales in the country only complicates the matter.
Interestingly, there are conflicting sets of data now emerging from the retail sector. While modern retail says that there have been a 12-14 percent increase in sales, there are many who insist that the numbers are nowhere near 2016 figures and vouch for a sharp 40 percent decline.
Malls are talking about 14-15 percent growth in sales. Kumar Rajagopalan, Retailers Association of India (RAI) says that demonetisation and Goods and Sales Tax (GST) have not dampened the sentiment. On the contrary, the transparency afforded by GST has helped, he says. "Modern retailers are doing well. Our members are reporting above 12 percent growth. The cash economy does not affect consumers shopping in modern retail," he said.
Echoing RAI's views, Rakesh Biyani, Joint Managing Director, Future Retail, says that response to festive shopping has in 'line with expectations. We have matched previous year's quarterly results and our target is to maintain the current rates of sales and growth," he said.
Contrary to the opinion on the ground that festival sales have been dampened by GST and demonetisation, Biyani says that the current demand in modern retail during this festival season goes to improve that discounts cannot be the name of the game like it is with online.
"Customers are able to see through it. A genuine discount is when you want to get rid of your inventory. Else, you cannot offer discounts and not frequently as it is seen online," he says.
Except in those areas in the country where development work is going on in full swing like roads being built etc, and where movement to malls become difficult, every mall of Future Retail is showing increased growth, says Biyani.
Tradition too compels consumers to leave the comforts of their homes and shop for the family. Some retail firms like Infiniti Retail Ltd, have seen a better turnout post-GST. Says Ritesh Ghosal, CMO, that the firm has 'record a growth' in the ongoing festival season. "The premium segment continues to witness strong demand with a higher double-digit growth as we expect categories like 50 inch plus LED TVs, smartphones and high-end laptops to witness strong traction in the market this season. We are optimistic of maintaining this positive trend with robust growth buoyed by the aspirational values we are offering customers."
Shopping was cautious until a week ago. But now momentum is picking up, says Pushpa Bector, Executive Vice President & Head – DLF Shopping Malls. DLF has five malls -- one in Chandigarh and the rest in Delhi-NCR region. "I am seeing 15-20 percent rise in footfalls and this is usually is concurrent with revenues," says Bector, adding that the trend is that the sentiment is maintained until February. "I am confident as the festivity shopping has set in now," she says.
Luxury malls are also seeing footfalls. "We have just concluded a very successful luxury shopping festival that shows that people are still shopping with enthusiasm. With the implementation of GST, we did notice a slight dip in sales initially,  but it has regained normalcy, as Delhi is a potent market of luxury goods consumers. We see that the luxury shopper is buying a bit cautiously", says Dinaz Madhukar,  Executive Vice President, DLF Luxury Retail & Hospitality.
So who are complaining?
Praveen Khandelwal, secretary general, Confederation of All India Traders (CAIT) pooh-poohs the 'growth' in modern retail stating that modern retail comprises of only 5 percent of retail in the country. "Corporate houses in the country make up 5 percent of total retail trade. They contribute only a minuscule part of the entire retail gamut of the country. Ninety five percent of the trade is governed by small traders," he says.
Khandelwal concedes that there may be 'some' growth in a couple of verticals of retail trade, but the overall picture in the sector is "very gloomy". Based on the inputs CAIT has received from 20 cities in the country, he insists there has been a 40 percent fall in overall trade compared with last year. This is inclusive of kirana stores, kitchen appliances, luggage, watches, beauty products, home furnishing, etc
He reasons that the low turnout of consumers is because there is a crunch of cash liquidity. "Last year the Diwali sales were around Rs 26,000 crores and this year we may see around Rs 15,000-16,000 revenues. It is a 40 percent dip. Tomorrow is Diwali. There is no magic that will happen just one day prior to Diwali to bridge this gap," he says.
Khandelwal's remarks are in keeping with a national survey conducted by Ipsos and InShort on 14 October across 10 cities in India.
It found that 40 percent Indians would spend less this Diwali over last year, though 21 percent say they would be spending more, 18 percent said they would spend same as last year while 21 percent said they were undecided.
"Consumers are still reeling under the impact of demonetisation and GST. The sentiment is not that upbeat this Diwali," says Amit Adarkar, CEO, Ipsos India.
Opinion
Government should focus on developing viable solutions and policies for radio and media industry to penetrate deeper into smaller markets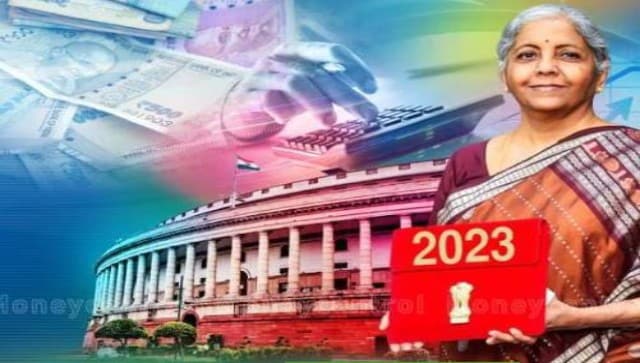 Opinion
Since 'two-thirds' of the Indian population is tax-exempt and the 'super rich' in the population-pyramid being a handful, the claws of taxation squeeze the middle-class
India
Finance Minister Nirmala Sitharaman is scheduled to present the Union Budget 2023-24 in the Lok Sabha on February 1.