Diwakar Reddy airport row: Govt's proposed no-fly list will only affect passengers, not MPs
The government framing a draft no-fly list and coming out with it makes India the first country in the world to do so.
The civil aviation ministry's proposed national no-fly list that came about because of unruly behaviour of Members of Parliament will not hit the politicians who shamelessly exhibit such behaviour repeatedly, say aviation sector experts.
The recent episode involving Telugu Desam party lawmaker JC Diwakar Reddy damaging airport property at the Visakhapatnman airport on Thursday morning because he was denied a boarding pass by IndiGo for arriving late has led to a slew of airlines banning him. But ironically, Reddy was able to take the same flight in spite of smashing a printer and creating a hullabaloo at the airport.
What is shocking is that all this took place while Civil Aviation Minister Ashok Gajapathy Raju, also from the TDP, was present in the airport and admitted Reddy was late. Reddy is a repeat offender and has done the same in the past.
The government framing a draft no-fly list and coming out with it makes India the first country in the world to do so, said D Sudhakar Reddy, founder of the Chennai-based Air Passengers Association of India (APAI). China had compiled a list but did not go through with the plan. Presently, only the United States has a list but it is only for terrorists and those persons considered to be a safety risk to the country, the flight and its passengers.
APAI was formed in 1989 by Sudhakar to take up issues with regulators on behalf of airline passengers. The association came into being when the Indian Airlines flight Sudhakar was to board was delayed by over 27 hours.
"The government framing such a list will not impact the parliamentarians as they will close ranks with their colleagues," he said. Instead, he feels that the common people will be victims of the list, when it becomes a reality. "When a flight is late and there is no one in the information counter to give details to the irated passengers and they shout and scream, the authorities can use it to target passengers under the no-fly list. Often, airlines don't provide no information and also meals or snacks as they are supposed to when a flight is delayed for long hours. When passengers are delayed and receive shabby treatment, they are bound to vent their anger by shouting. Or first time travellers could get excited in such circumstances – long delays, lack of information, etc—and shout." In all such instances, the common man will be targeted under the no-fly ban, feels Sudhakar.
A few airlines spoke to Firstpost on condition of anonymity. They said that the list could serve both – the airline staff on board, on ground and also the passengers. "It is not that passengers are always badly behaved, many times staff also behave rudely. This list can be a warning to both," they said.
The airlines did not want to comment on the ban affecting parliamentarians. "Let us wait and see what the government will do in this matter," they said, exercising caution.
If the government can come out with a statement and ruling that privileges of parliamentarians can to be availed only within Parliament, it would ease the worries of many airlines and other sectors that have to make allowances for the MPs, said Captain Mohan Ranganathan, a former pilot and an air safety expert and former member of the Civil Aviation Safety Advisory Council.
He says in the Ravindra Gaikwad incident, where the Shiv Sena MP beat up an Air India staffer with slippers in April this year, the MP was let off easily. "He should have been jailed and that would have set up a fine example of punishment towards unruly behaviour. The government did not do anything of the sort. Now, the TDP MP has exhibited crass behaviour in the presence of the Civil Aviation minister. This case too will lose its steam in a matter of days," said Ranganathan.
Ranganathan said that MPs and the government take care of each other and that the staffer at IndiGo may be the fall guy. "The statement in the TDP MP case will be that there is no evidence – there won't be any CCTV footage too – and that this is a drummed-up charge," he said.
India
The Maharashtra chief minister made this suggestion in a virtual meeting held by the prime minister on Friday during which he took stock of the coronavirus situation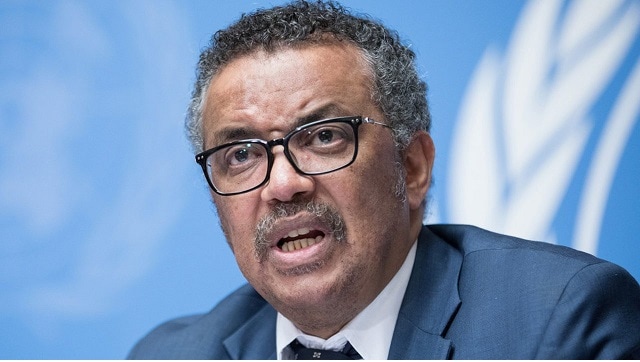 World
The World Health Organisation has warned against mixing shots without studies to support the decision, and it is urging restraint on booster shots
India
Drone Rules 2021: The airspace map for drone operations shall be designed to be programmatically accessible through a machine-readable Application Programming Interface