Divestments, rising GST mop-up to lower fiscal deficit pains, says India Ratings report
Front-loading of expenditure, where government has exhausted 96 percent of the deficit by August, and also a slowdown in growth which led it to even mull a stimulus, had put question marks over whether it government will be able to meet the fiscal deficit target or not
Mumbai: The success in divestments and encouraging goods and services tax collections will help government reduce pressure on the fiscal math, says a report.
"Disinvestment drive and GST rollout will reduce pressure on fiscal arithmetic," domestic rating agency India Ratings said in a report on Monday.
It can be noted that government has reiterated its commitment to narrow down the fiscal deficit to 3.2 percent for fiscal 2018.
Front-loading of expenditure, where government has exhausted 96 percent of the deficit by August, and also a slowdown in growth which led it to even mull a stimulus, had put question marks over whether it government will be able to meet the fiscal deficit target or not.
The report said successful subscription of Bharat 22 exchange traded fund launched last week has helped government move closer to its FY18 divestment target of Rs 72,500 crore and it has raised Rs 52,300 crore by the end of November.
It said government can exceed its capital receipts target through divestment alone in the remaining four months, depending on ONGC's acquisition of 51.11 percent government stake in Hindustan Petroleum Corporation. This will bring in at least an additional Rs 32,000 crore to divestment kitty.
Without elaborating, the report said the divestment strategy has a potential to generate Rs 1 trillion and also provide buffer against lower surplus transferred by the Reserve Bank and the likely shortfall from the telecom sector.
On GST, it said even though there can be an adverse impact of Rs 11,000 crore on the Central finances due to a commitment of a 14 percent revenue sharing with the state from central GST to meet their projected shortfall, the final results will not be so bad.
"However, GST collection is encouraging and likely to further improve going forward with higher return filing compliance," it said.
The agency said government front-loaded capital expenditure and the same is now slowing down.
It said the proposed bank recapitalisation and highway building work under the Bharatmala scheme will not entail any budgetary allocation this year.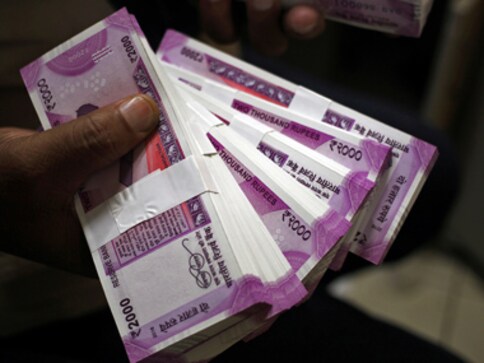 Business
Swiss brokerage UBS on Tuesday said the Centre should stay away from populist spending ahead of the 2019 general elections to adhere to fiscal deficit targets
Business
Faced with a huge drop in tax revenues, the fiscal deficit target for 2014-15 will be missed without spending cuts. The finance minister is likely to cut plan spending. But he should be speeding plan spending and bank recapitalisation
Business
Bharat 22 ETF is a part of government's overall disinvestment programme which seeks to raise Rs 72,500 crore