Ditch that bank locker, it is unsafe; go for home safes, insurance instead
The Britishers, from whom we inherited these, have almost done away from such safe deposit lockers from their banks; it's time for Indians to ditch them too
An RTI query by a lawyer has revealed something really shocking for many Indians: Banks will not compensate for loss of your valuables kept in their lockers.
According to a PTI report, 19 banks, including Bank of India, Oriental Bank of Commerce, Punjab National Bank, UCO and Canara, unanimously said in a reply that "the relationship they have with customers with regard to lockers is that of lessee (landlord) and lessor (tenant)". In such a relationship, the lessor is responsible for his or her valuables kept in the locker which is owned by the bank.
The truth is bank lockers have been unsafe for various reasons. Despite the fact that technological advancement has made them presumably safer than earlier, there have been reports of burglary (certain banks use biometric access and the like), natural disasters destroying them and also customers losing the valuables due to sheer negligence by banks.
Do you need a locker?
However, the moot question is do you need a locker at all in today's times? For one, getting a bank locker is not easy. Banks always seem to have run out of lockers and there's always a waiting period. It's a well-known fact that most banks insist customers to open a fixed deposit with them to rent a safe deposit locker. The deposits are of higher value and longer duration than what is permitted by the apex bank. Also, the rent you end up paying for a locker can easily run in thousands of rupee every year. In the range of Rs 3,000 to Rs 40,000 in some cases.
One upon a time, getting safe deposit lockers was a valid choice as banks were more guarded than homes. And, there was no other options available. That's not the case today. You don't have to rely on the inbuilt safe deposit box of your steel almirah. Now you can actually consider a home safe. Most of the banks use the safe manufactured by the very companies which make the home safe anyway. There are a number of options available out there, depending on your need, right from single-walled to double-walled; lighter and smaller compact safes to heavy and bulky ones.
These can be easily anchored into the walls, which gives three-sided protection, or can be fitted into the flooring (it will merge with floor and burglars wouldn't even imagine it's a safe).
Safes with reputed companies come with international certifications for fortitude. More importantly, you can choose the kind of safe you want based on your need. For instance, electronic safe for a small amount of cash, a few important documents and jewellery and fire resistant safes which are heavier and bulkier than electronic safe.
There are even burglary resistant safes which are designed to withstand advanced burglary attacks. For a good safe, you will have to shell out Rs 8,000-Rs 10,000 and it is a one-time investment unlike the bank charges.
Also, I would recommend that when it comes to jewellery, now there are many companies that offer insurance. Alternately, you can also look into buying a householder's policy, in which if you declare jewellery content of the house, the valuables are insured against any kind of loss or damage like theft, loss, fire, accidental damage and so on.
Indians love for bank lockers continue as their love for gold. However, internationally, bank lockers are not in the vogue. The Britishers, from whom we inherited these, have almost done away from such safe deposit lockers from their banks. With banks not willing to take the responsibility for theft of the content of your bank lockers, maybe it's time to ditch them and find a safer place -- your home.
Education
If you keep gold beyond the specified limit, then it will require income proof, and will be subject to investigation and potential seizure.
Business
Yes Bank stated in July that it would sell the PE companies up to 3.69 billion shares for a price of Rs 13.78 each, or a total of Rs 5,093.3 crore. At a special general meeting held on 24 August, shareholders approved the financing request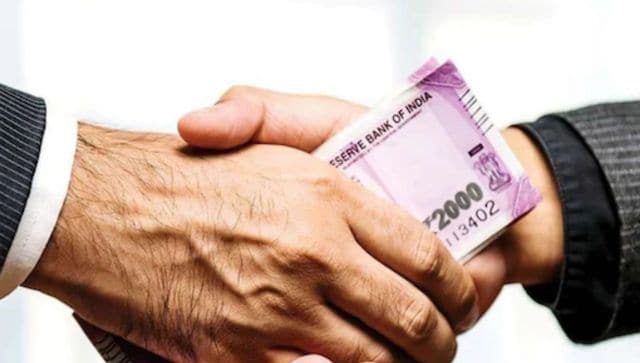 Business
The overdraft option is like a short-term lending facility that allows the customers to take a small loan to get through problems