Direct benefit transfer leads to Rs 34,000 cr savings for govt: FinMin
The DBT programme, a major reform initiative to check leakages of welfare funds, was launched on January 1, 2013.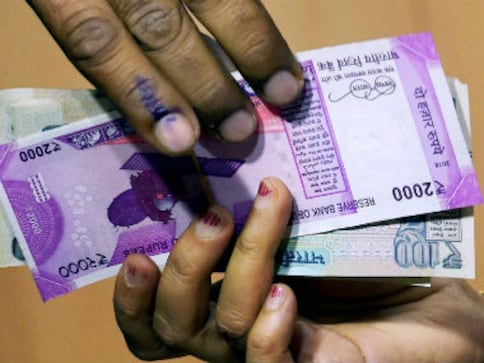 New Delhi: The government today said the direct benefit transfer in various social sector schemes resulted in savings to the tune of Rs 34,000 crore and Aadhaar seeding helped in checking corruption and improve efficiency.
"There have been some palpable achievements in some of the schemes (where DBT is implemented). There is an assessment that in all these schemes, the quantum of savings would be about Rs 34,000 crore. So far, DBT has been implemented in 78 schemes and there are many more in which it has to be implemented," Finance Secretary Ashok Lavasa said today at an Assocham event here.
Stating that use of technology has made the system more transparent, he said Aadhaar seeding has brought about efficiency and inter linking of beneficiaries has enabled weeding out of bogus and un-deserving people.
"About 1.73 lakh PDS shops have PoS machines and all these are Aadhar enabled... The fertiliser depots are in the process of installing PoS machine. The subsidy in fertiliser has remained where it was in previous years, but the subsidy in kerosene has come down tremendously. DBT, together with other things, is going to improve public expenditure and make it more efficient," Lavasa said.
The success achieved in DBT in some of the schemes has made a significant impact.
"Linked to this (Aadhaar) is the whole gamut of public expenditure which is a matter of concern not only for those who want more efficiency of public spending but also all of us who are concerned with transparency and removal of corruption," he said.
The DBT programme, a major reform initiative to check leakages of welfare funds, was launched on January 1, 2013. Through DBT, all cash benefits are transferred directly to the beneficiary's bank account.
As regards global trade, Lavasa said Indian industry should focus on deepening and strengthening local economy.
"Global trade may not maintain the share as in the past. It is important for industry to look into the Indian market in a bigger way, how to strengthen the rural economy," he said.
On prices of pulses, the Finance Secretary said prices have come under control and government has achieved 75 percent of the targeted 20 lakh tonne of buffer stock of pulses. On the stressed assets in the banking system, Lavasa said non-performing loans is a consequence of the decisions taken in the past.
He said some of the sectors have already seen resolution and government is continuing to make efforts. "People have to take honest decision then you can take decisions without fearing 3Cs (CBI, CVC and CAG)".
"In commercial decision, there are chances that the assessments that you make may not work out with the way you thought," Lavasa said.
The gross NPAs of public sector banks have risen from Rs 5.02 lakh crore at the end of March 2016 to Rs 6.06 lakh crore in December 2016.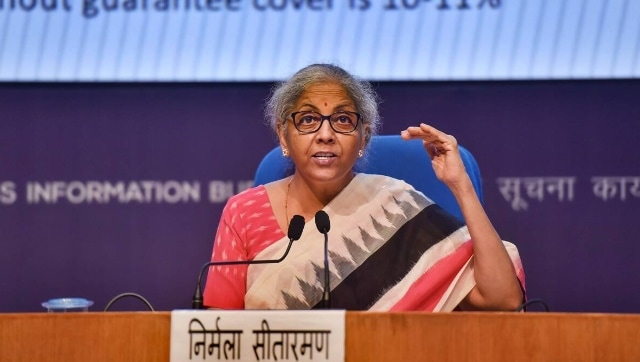 India
Sitharaman also said the Aadhaar linkage also helped in getting KYC-verified accounts.
News & Analysis
The Maharashtra government has outlined the subsidy disbursal process for manufacturers, clearing the path for the full implementation of the revised Maharashtra EV policy 2021.
India
Mizoram government was not aware that people from Myanmar carrying fake documents were arrested in Assam, said the IGP