Digital magazine store Magzter thinks big, raises $10 mn
Digital magazine store Magzter has raised $10 million in a second round of funding to pursue a global growth strategy build around local editions.<br /><br />
Digital magazine store Magzter has raised $10 million in a second round of funding to pursue a global growth strategy built around local editions.
This new round, which is led by a wholly-owned subsidiary of Singapore Press Holdings Ltd (SPH) and its existing investor Kalaari Capital, takes the total amount of funding raised to roughly $13 million.
The funding will primarily be utilised for further expansion and entry into digital books. Magzter wants to have one million digital books available on its platform by next year.
"We are already present in many geographies in the UK, the US and Asia. With this capital we will focus on China, Brazil, Russia and other European countries. These geographies don't have a leader in the segment we operate in as of now; so we want to take the number one position in these regions," Vijayakumar Radhakrishnan, co-founder and president, Magzter was quoted as sayingby VC Circle.
In just over two years, Magzter, which was co-founded by entrepreneurs Girish Ramdas and Vijaykumar Radhakrishnan in 2011,has more than 16 million users from more than 200 countries, and offers a global catalog of over 3,000 magazines from over 900 publishers in more than 30 international languages.
Its clients include Hearst, Conde Nast, Newsweek, Bloomberg, Maxim, Haymarket, Dennis Publishing, Dogan Burda, Media24, Caxton Publishing, India Today Group, SPH and others, the company said.
Magzter has been one of the most downloaded apps on iOS in various countries.
According to a report in TechCrunch, the company has put out over 2,850 issues of magazines since inception, and it has all been powered by its proprietary web-based simple publishing tool, which pushes out editions to iOS, Google Play, Windows 8, the web and both Amazon and Huawei's dedicated app stores all at once.
In India, Magzter It currently has offices inLondon, Chennai and Singapore.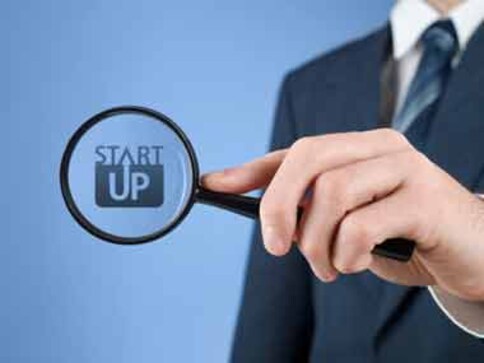 Business
SOAR will invest between $250,000 and $1 mn in funding each startup that is selected, it added.
Business
Firstpost is running a series of articles by experts in the industry on their outlook for the sector
Business
Kiran Mazumdar Shaw will now represent India at the EY World Entrepreneur of the Year Award (WEOY) in Monte Carlo from 4 – 6 June 2020