Digital India: Ravi Shankar Prasad must tame babus as PM Modi did in Gujarat
This must be the first time that a government anywhere in the world has launched a portal or app in a stadium. On Wednesday, much before Prime Minister Narendra Modi made his 'I dream' speech, the stadium was already full, an enthusiastic crowd waited patiently expecting fireworks. The Prime Minister, of course, did not disappoint with his whole speech in Hindi, but the dreams part in English, laying out a vision.
A prime minister in a democracy has to motivate and energise the huge machinery to a higher cause. This is something that Modi knows and does well. Where the vision fails is in the execution capability of his bureaucracy. Modi effectively repackaged e-governance projects lying dormant for years as a #DigitalIndia, yes it's a word now with an hashtag. The Ministry of IT and Telecom also did not spare any expense in spectacle for the launch.
At the end of the evening it was a spectacle as the challenges still remain the same. These challenges are at multiple levels and very little was said about addressing them. For people who have watched E-governance project fail to meet their stated objective, this was sad.
PROBLEM OF ACCESS
Even before any project to connect the citizen with the government is launched the most important thing that the government has to ensure is access. If access to government services is to be through an app or a portal then the bottleneck is the internet.
Limiting access goes against the tenets of inclusion. Unfortunately, successive governments have destroyed the largest organisation that was capable of providing such an access. Successive telecom ministers both corrupt to not-so-corrupt have destroyed or ignored Bharat Sanchar Nigam Ltd (BSNL). As a result , BSNL has never had the stellar leadership that could take it to an higher level. When the telecom sector was opened up it was assumed that the private sector will provide access across the country.
Politicians and bureaucrats quickly realised that the private sector was only interested in the cream of the market. Universal service obligations for providing access to rural areas was then built into the policy under NTP'99 (National Telecom Policy 1999).
A fund called Universal Service Obligation Fund (USOF) was set up with fines collected from telecom operators who did not meet their obligations. BSNL was expected to use USOF to build connectivity to rural areas. But after 16 years there are still 55,000-odd villages that do not have mobile phone connectivity. And #DigitalIndia needs more it needs internet access.
So there are more villages and rural areas that are still sitting on 2G towers as they have not been upgraded to 3G. Telcos have done a limited roll out of 3G, and 4G will even be far more limited. Only Reliance Jio, which is a 4G operator, is reaching out across the country. But Jio cannot solve the problem of access, as there is an issue of cost here.
DATA ACCESS
Even in areas where there is access, the cost of bandwidth is too prohibitive for more households, the cost is due to low speed and the high data charges. The wonderful bunch of misguided internet evangelist who railed and riled against net neutrality little realised the harm they have caused to the country.
The poor need free access to certain content and services, these applications and portals have to be free to access. By pushing the government and telcos into a corner, a net neutrality regulation effectively bars any conditional free access. If students in Jharkhand do not get access to e-basta , the portal with digital content of school books, how are they expected to compete against Digital haves.
Even when free access is provided on hotspots, certain applications will have to be charged or charged highly. A free wifi hotspot in a school cannot be used to watch movies and surf Facebook. These are distracting sites and young minds cannot be exposed to them at an early age. Otherwise like children in urban India who cannot focus we will create a generation of distracted youths. Parents proudly boast about their kids knowing how to operate the mobile or the tablet. They don't realise that at a formative age when the brain is still building its neuron network these devices cause more harm.
The brain of a digital denizen playing games on a mobile gets wired differently, they suffer from attention deficits. Every game is configured with rewards at equal intervals to release dopamine inside our brains, this gives momentary highs and keeps the addiction going. The brain also gets fixated on these dopamine drives. #DigitalIndia cannot mean a #distractedIndia.
BUREAUCRACY
The problem of access or the control of content are two things that will need legislation careful laws drafted to protect and preserve. There will be lobbies of internet giants who will push and pull on these issues but if the government stands firm, we might have something worthwhile.
But on the issue of government services to the citizens the biggest hurdle are the implementers. The middle layer of bureaucracy is the biggest roadblock in every e-governance project. See any government office, there are computers everywhere, but the real work continues to be on paper file. The computer is only used for typing letters, accessing emails and surfing the internet. Which is why the computer still does not get space on the main work table, it is always placed on side table next to the most important equipment — printer.
Until such files are digitised and the computing infrastructure is part of the work flow, opening a front end in the form of a portal or an app will not work. All that the portal or the app will do is become a user interface for submitting information to the government. The real work inside the government will still be done after a printout is taken of the information submitted by a citizen. This the Prime Minister knows well as he has had first-hand experience of implementing e-governance project in Gujarat.
To ensure that e-governance projects get implemented in Gujarat right up to the district level, Narendra Modi took almost seven years. This also happened because he was monitoring it on a daily basis. The Chief Ministers' dashboard in Gujarat has a live feed on every important project. Every file and every decision is digitized.
In Gujarat, the computer sits on the work table of every bureaucrats and there are alerts blinking every time a new file comes in. Modi went a step ahead to make sure the digitization happened. Project deadlines for implementation if not followed the bureaucrats were asked to come for the morning meeting with the CM. If a bureaucrat had to come for a meeting more than five times, it went into his service record and his annual appraisal report. This is how babudom moved in Gujarat.
So the biggest impediment to Ravi Shankar Prasad's #DigitialIndia will be the same babus but at a more sophisticated level. Maybe the department of personnel and training which looks after the bureaucracy should be put under him to ensure that digitization at least happens.
K Yatish Rajawat is a senior journalist based in Delhi, he tweets @yatishrajawat
Biztech
Sharing the details of the programme with Visha Sikka in Berlin, Ravi Shankar Prasad asked Infosys to take the lead in contributing to the success of Digital India.
Economy
India Post has over 1.55 lakh post offices of which more than 1.39 lakh are in the rural areas. On an average, a post office serves an area of 21.21 sq. km and a population of 7,175 people.<br />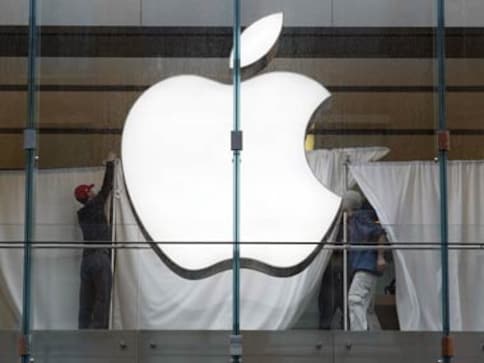 Business
Prasad said that Digital India is going to create $1 trillion economy