Difficulty in doing business: How India compares with Pakistan, China? Check out this simple chart
The improvement India witnessed in this index is indeed remarkable. However, a more important ranking to watch out for is the ease of doing business
Just over the weekend, prime minister Narendra Modi challenged Pakistan for war on poverty and few other such economic indicators. "Let's see who wins," he said.
And on Tuesday, the World Economic Forum's report on the Global Competitiveness Index (GCI) has given a chance to compare the countries on a few parameters, but not the same as what the prime minister wanted.
The index is calculated based on pillars such as institutions, infrastructure, macro economic environment, health and primary education, higher education and training, goods market efficiency, labour market efficiency, financial market development, technological readiness, market size, business sophistication and innovation.
The GCI report explains in detail where the 138 countries covered stand on these parameters. As per the report, India has jumped 16 spots this year to 39th position in competitiveness globally.
But just how does India stack up against its neighbours and rivals China and Pakistan when it comes to problems businesses face?
The report has listed 16 difficulties that businesses face and ranked the countries on each parameter. The factors are tax regulations, corruption, tax rates, poor public health, inflation, crime and theft, insufficient capacity to innovate, poor work ethic in national labor force, government instability, foreign currency regulations, restrictive labor regulations, inadequate supply of infrastructure, policy instability, inefficient government bureaucracy, access to financing and inadequately educated workforce.
Here's is a simple graphic that will help you compare the three countries on all the parameters:
While in India, the top three most problematic factors for doing business are tax regulations, corruption and tax rates, in china they are access of financing, policy instability and inefficient government bureaucracy. In Pakistan, the three most difficult factors are corruption, crime and theft and tax rates.
Meanwhile, the three least problematic aspects for India are inefficient government bureaucracy, access to financing and inadequately educated work force. What this means is the government bureaucracy and access to financing in India are better than China. For Pakistan, labour regulations, capacity to innovate and public health score better.
The improvement India witnessed in this index is indeed remarkable. However, a more important ranking to watch out for is the ease of doing business by the World Bank which is likely to come out in the next month or so.
Last year, India was at 130 in the ranking while Pakistan was at 138 and China 84. Prime minister Narendra Modi wants India to be in the top 50 in this year's ranking.

Data, graphic by Kishor Kadam
First Cricket News
After reviewing footage of the incident, match officials are believed to have come to the conclusion that de Kock was not in breach of the law on fielders deceiving batsmen.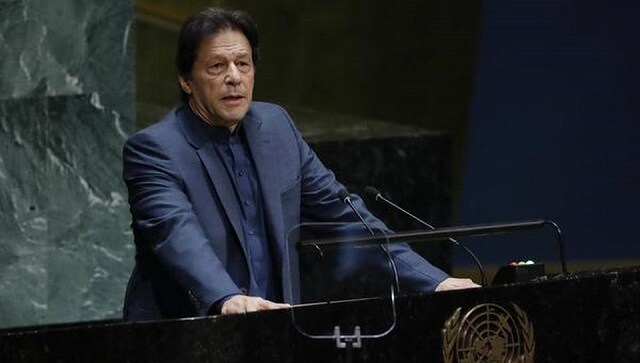 World
In a weekend interview on live television, Oxford-educated Khan said an increase in rapes indicated the "consequences in any society where vulgarity is on the rise"
India
Pakistan's foreign minister Shah Mahmood Qureshi asserted that there can be no normalisation of ties until New Delhi reverses its decision to revoke the special status of Jammu and Kashmir