Diesel price hike: Freight costs to go up 15%; food prices expected to rise marginally for now
Freight charges will go up by at least 15 percent, which will have a cascading effect on essential commodities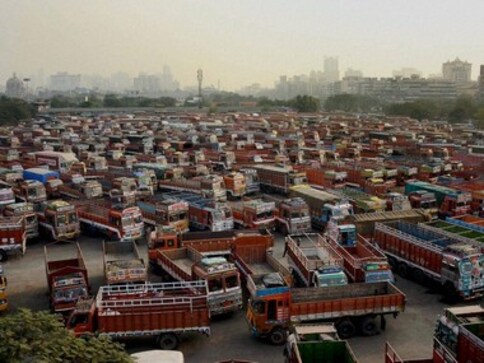 Aside from vagaries of supply and demand, the prices of mangoes could go up marginally this year, because the cost of transporting the fruit is rising on the back of higher fuel prices.
Diesel, the transport fuel, retailed at a record Rs 70.20 a litre in Mumbai on Wednesday. A trader operating from Navi Mumbai, Ashok Hande, told Firstpost that he was forced to pay an additional Rs 400, or Rs 3,000 in total, to transport a batch of mangoes to suburban Mumbai.
Transporters are hiking rates to cover costs. Over the past seven days, diesel rates have gone up by 79 paise a litre in Mumbai, according to Indian Oil data.
Hande, a member of the fruits and vegetables merchants association, said a rise in costs will, at some point, be passed on to the consumer.
From a transporter's perspective, fuel accounts for 65 percent of the overall cost, said Bal Malkit Singh, Chairman, Core Committee, All India Motor Transport Congress (AIMTC). "Whenever fuel prices go up, our operational costs go up."
"In the current scenario, freight charges will go up by at least 15 percent, which will have a cascading effect on essential commodities," Singh cautioned.
The Indian basket of crude oil was priced at $63.80 a barrel in March 2018 as against $46.56 a barrel in June 2017. But transporters fail to understand the math behind higher fuel prices amid relatively lower oil prices. "Crude is now available at $64 a barrel but the price of diesel has crossed Rs 70 a litre. When crude was available at $108-$110 a barrel, in mid-2014, the price of diesel was around Rs 53 a litre. I fail to understand the calculations that helped the government and the oil firms arrive at current prices," Singh said.
For now, farmers, who use diesel-powered pumps and diesel-powered tractors, will see their profits dip. In due course, higher farming and freight costs will have to be passed on to the consumer.
Ravikant Tupkar, a senior leader of the Swabhimani Shetkari Sanghatana - a farmers union in Maharashtra's Kolhapur district -  said his organisation was planning an agitation in "a few days", to protest the government's inability to provide subsidised fuel to the agriculture sector. "What is the government's role? Hike prices because international oil prices are going up? Or maintain a balance so that the farmers and the common man are not burdened?" questioned Tupkar. "Retailers may hike prices of fresh produce slightly. Hikes won't pinch the common man's pocket as of now," said Sanjay Pansare, a fruit trader and the former director of the erstwhile Navi Mumbai Agricultural Produce Market Committee (APMC). Transporters and farmers are demanding subsidised diesel. But they must be reminded that it's only in India that diesel is deliberately priced lower than petrol, said Rakesh Batra, Partner and Leader – Advisory Services (Automobile Industry and Transportation), EY. Globally, diesel prices are at par, or even higher than petrol prices, Batra added.
While rising fuel prices renew calls for a cut in excise duty, the central government won't budge. The finance ministry does not want to cut the duty on fuel because a reduction will negatively impact the fiscal deficit glide path. A duty cut will result in a Rs 13,000 crore loss to the exchequer. Instead, New Delhi wants states to cut the sales tax or VAT on fuel, the PTI reported.
But be warned: higher diesel prices are no temporary phenomenon.
The World Bank (WB) expects international oil, gas and coal prices to rise some 20 percent this year, the PTI reported. Global oil prices are forecast to average at $65 a barrel through 2018, up from an average of $53 a barrel in 2017, on strong demand from consumers and restraint by oil producers. That increase, the WB said, is expected to adversely impact India -- most of the oil we consume is imported.
(Data support from Kishor Kadam)
World
Diesel prices have already jumped since the war started on 24 February, and they could rise again for the fuel that is key to the global economy
World
Russian athletes have been at risk of being banned — though ultimately competed — at each Olympics since the steroid-tainted 2014 Sochi Winter Games. This time it is Russia waging war on Ukraine. Earlier it was Russian state-backed doping and then authorities trying to cover it up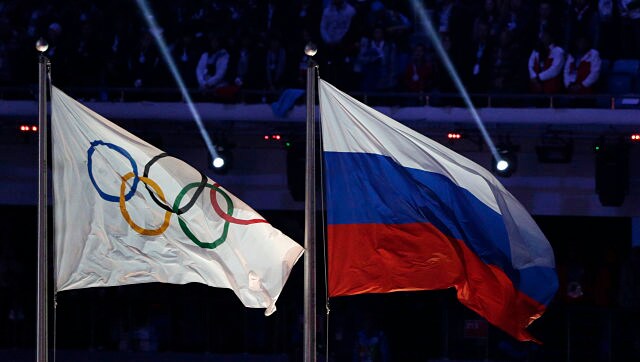 Sports
While most international federations followed the IOC's recommendation in February to ban Russian and Belarusian athletes after Moscow's invasion of Ukraine, the question is already being asked over their participation at the Paris Olympics