In the first year of implementation of corporate social responsibility (CSR) norms prescribed under section 135 of the Companies Act, 2013, the concerned companies, according to Institutional Investors Advisory Services (IIAS), spent Rs 5,240 crore on CSR activities.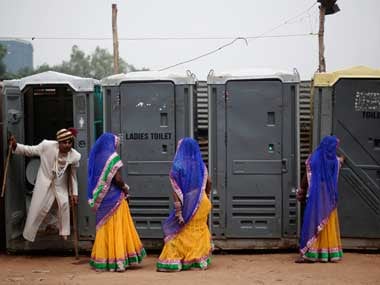 IIAS points out that this amount fell short by 26% the CSR spend such companies ought to have made---2% of the last three years' profits. Yet the amount constituted a 75% increase vis-à-vis 2013-14. This is not an inconsistency given the magnifying effect of the base year or first year in a statistical analysis.
Nor are the companies not complying with the mandate fully or partially going to be hauled over coals because all that a partially or fully delinquent company has to do is to set out reasons in its directors' report for non-compliance in the manner of disclosure erasing guilt. In view of this large heartedness on the part of the Parliament, a delinquent company need not apprehend any penalty.
In a way therefore CSR is voluntary even for the specified companies (net worth Rs 500 crore or turnover Rs 1,000 crore or profit Rs 5 crore). Sachin Pilot the then Minister of Corporate Affairs was thus going overboard and exaggerating when he claimed without batting an eyelid that India was first to make CSR mandatory.
There is a view, seemingly cynical, that the bulk of the CSR spend in 2014-15 was on areas dear and convenient to individual companies despite the solemn warning by the Ministry of Corporate Affairs that a company shouldn't be making a virtue of necessity.
To wit, the TVS group, famous as much for its kosher (used in a broad sense) kitchens as for its products cannot explain away its food expenses as CSR activity unless outsiders, may be in the locality, were also fed and the group kept separate account of such altruism. Of course, such a fussy accounting, so to speak, strictly isn't necessary given the fact that at the end of the day no penalty stares a delinquent company in its face. Be that as it may.
The exhortation contained in section 135 that first a company must reach out to its neighborhood has made life that much easier for the corporates which in their own enlightened self-interest keep their surrounds, be they at their factories or headquarters, spick and span including by constructing public toilets, construct roads and schools.
The Bihar chief minister Nitish Kumar had in his earlier stint as chief minister in the year 2010 made bold to abolish MLAs' local area development fund that then entitled each MLA to Rs 1 crore per annum to invest on a project close to his heart in the constituency he was voted
from on the ground that the primary duty of an MLA was to legislate.
He also made no secret of his objection to MLAs' dalliance with projects on the ground that often tantalized them into corruption and swindling. One believes that should he become India's Prime Minister or Minister of Corporate Affairs he would not only abolish MPs' local area development fund which presently stands at a whopping Rs 5 crore per year but also scrap section 135 on the ground that the business of a business is business. That must be his worldview of local area development.
If MLAs shouldn't dabble in it, so mustn't corporates. It is one thing for an individual to have a conscience and worry about his social responsibility but quite another for a company with no body to be kicked and no soul to be damned to agonize over its social responsibilities.
In the USA that is why individual social responsibility as opposed to CSR has been a fad. It is Warren Buffet and Bill Gates who do extensive philanthropy from their personal wealth rather than the companies Berkshire Hathaway and Microsoft respectively they have promoted.
Companies would have behaved like a good corporate citizen by eschewing racism, treating women as equal, paying their taxes fairly and reducing pollution to the bare minimum. Poverty alleviation, fighting hunger, education etc. finding mention in schedule 7 of the Companies Act by way of examples of CSR are best reserved for and addressed by government holistically.
An MLA/MP/company can build a toilet with pipeline and tap for water supply as well as halogen bulb outside and a CFL bulb inside but only the local government can ensure continuous supply of water for flush out and electricity for nocturnal use.
Firstpost is now on WhatsApp. For the latest analysis, commentary and news updates, sign up for our WhatsApp services. Just go to Firstpost.com/Whatsapp and hit the Subscribe button.
Updated Date: Jan 13, 2016 21:02:08 IST