Did this letter to PM Modi result in SBI deferring its Shariah fund?
Swamy wrote a letter to Prime Minister Narendra Modi, asking Modi's intervention to stop the launch of the MF product
The decision of State Bank of India (SBI) to put off the launch of a Shariah-compliant equity mutual fund has once again sparked debates on whether India should open doors to the concept of Islamic finance and facilitate a market for Shariah compliant financial products.
The fund was designed to invest in Shariah (Islamic law) compliant companies.
Dinesh Kumar Khara, managing director and CEO of SBI Mutual Fund, told Firstpost that SBI's decision to defer the fund launch, originally planned in December, was a commercial call.
"We needed to study the product a little more," Khara said. But, Congress' member K Rahman Khan had on Wednesday said in Parliament that the decision was due to political intervention.
According to people familiar with the development, the decision was prompted by political pressure after BJP leader Subramanian Swamy wrote a letter to Prime Minister Narendra Modi, asking Modi's intervention to stop the launch of the MF product.
Firstpost couldn't independently verify the authenticity of this letter or source of the letter. Calls and text messages made to Swamy didn't elicit any response at the time of writing this story. In the letter, Swamy has argued that permitting Islamic finance can be politically and economically disastrous for the economy.
Swamy has been a long-time critic of Shariah finance.
The SBI Shariah fund, which had received the market regulator Sebi's go ahead was cancelled at the last moment, according to Abdur Raqeeb, general secretary of Indian centre for Islamic Finance.
"A few days before the launching date Dinesh Kumar Khara had invited me and he was very sure of investment and asked us to support it. But later it was suddenly cancelled (due to political intervention)," said Raqeeb.
In an interview with Mint in October, 2012, Swamy had said allowing Islamic finance could also lead to religious conversion and fund terrorism.
"Since such organizations will encourage only Muslim customers, the international Muslim organizations (may) want to use this as a tool to encourage people to convert to Islam," Swamy said.
The question on whether India should allow Islamic banking or not have been debated in the country for long, but the attempts made by several Islamic institutions and private groups to seek recognition for the model haven't succeeded due to regulatory constraints and opposition from local politicians, who argued that permitting Islamic banking will open for inflow of terror funding to the economy.
Islamic banking differs from conventional banking on two main accounts: It does not allow payment or receipt of interest and it does not permit investment in matters that are considered sinful - like manufacture of alcohol, gambling and pornography.
The model doesn't accept deposits, only investments, which, more or less, make banking a venture capital activity. There are different financial products such as sukuk bonds offered under Islamic banking.
In mid-last year, the Reserve Bank of India (RBI) has begun the process of reviewing regulations on Islamic banking in India. The central bank has set up an internal committee to examine the matter. But, there has not been much progress in this matter.
The RBI had set up a three-member panel comprising senior RBI officials, Rajesh Verma, a deputy general manager, department of banking operations, Archana Mangalagiri, general manager, non-banking supervision and Bindu Vasu, joint legal adviser.
Back in 2007, an RBI appointed working group under the then executive director, Anand Sinha, had ruled out Islamic banking in the country, saying current regulations do not permit the model.
In 2012, the arguments for Islamic banking received a boost when the national minorities commission, under the then chairman Wajahat Habibullah, made a case for it with the finance ministry.
But since the model projects itself as interest free, the RBI, during the governorship of D Subbarao, yet again maintained that under the existing banking laws, interest-free banking is not possible.
That was the scenario until August 2013, when the RBI, in a surprise move, allowed a non-bank finance company in Kerala - Cheraman Financial Services - to operate in Shariah-compliant mode, which was seen as a shift in stance by the RBI towards the idea.
Globally, Islamic banking is prevalent in many countries with global lenders such as Standard Chartered and Hongkong and Shanghai Banking Corporation running Islamic banking divisions, along with conventional banking operations.
According to the UK Islamic Finance Secretariat, a part of The CityUK, the global market for Shariah-compliant assets reached $1.3 trillion in 2011 from $509 billion in 2006.
Another report from Ernst & Young (E&Y) said the assets of Islamic banks expanded at an average rate of 17 percent per year between 2008 and 2012 - thrice as fast as the rate at which conventional banks grew over the same period.
Subscribe to Moneycontrol Pro at ₹499 for the first year. Use code PRO499. Limited period offer. *T&C apply
Politics
Sreedharan, who is credited with changing the face of the public transport system in the country, will join the BJP during the party's 'Vijay Yatra' commencing on 21 February from Kasaragod
Politics
Azad's remarks come a day after he and other 'G-23' Congress leaders, pressing for a leadership change and organisational overhaul, at an event in Jammu said the party is 'weakening'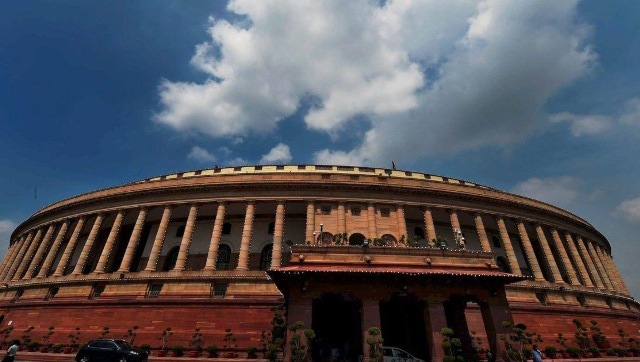 India
The report painted an overall grim picture for the principles of democracy across the world, but the alleged downturn in India's democratic values meant that now only 20 percent of the world's population lives in a liberal democracy