Did smarter shopping, more cautious consumers kill Black Friday?
Shopping at Walmart stores across the United States reached a fever pitch at 6 pm Thanksgiving Day, when employees across the United States ripped the plastic off doorbuster displays of heavily discounted merchandise.
New York: Shopping at Walmart stores across the United States reached a fever pitch at 6 pm Thanksgiving Day, when employees across the United States ripped the plastic off doorbuster displays of heavily discounted merchandise.
Customers eliminated stacks of toasters, toys, fleeces and electronics in seconds, and videos of fights over objects as small as washcloths splashed across the news.
But something calmer and more rational was also happening. Holiday weekend shoppers came into these and other stores armed with lists, and they often left with exactly the items they intended to buy - and not much else.
This is the sort of behavior that dominates online shopping, where people increasingly compare prices before buying and take advantage of free shipping offers and streamlined checkouts that allow them to bypass impulse purchases. Free of recession panic but still cautious about spending, consumers seem to have finally been able to apply this to real-life aisles full of shiny merchandise.
"They have gone online and done their product research, compared the prices; they know what store is carrying what item and at what price," said Sharon Banfield, executive director of media relations for shopping comparison site Pricegrabber. "People are still shopping, but they're not splurging."
Of course, there is still plenty of impulse buying, but it is more about responding to individual offers than filling up a cart, said Patricia Huddleston, a professor of retailing at Michigan State University.
"Everybody buys on impulse at some point in time," she said, "but people are now armed with so much information that it gives them a lot of power in that shopping experience."
The results of this are starting to show in retail data, which is still rolling in from all directions. Spending was lower than expected over the holiday weekend, and that seems to indicate that Americans can put a lid on their impulse purchases.
US online sales soared 22 percent in the Thursday-through-Monday period from the previous Thanksgiving weekend, according to comScore.
But the National Retail Federation said combined Internet and in-store spending over the five-day weekend was 2.9 percent lower. The trade group nonetheless is sticking by its forecast of 3.9 percent growth for the entire holiday shopping season.
An Ipsos poll of 1,400 over the holiday weekend found that 82 percent stayed on budget or spent less this year, with 58 percent spending less than $200.
Examples of this new rational spending were on display at a Walmart in Woodbridge, New Jersey, on Thanksgiving Day. Serious shoppers arrived around 3 pm to stake out the items they wanted.
They did not wander through the store and fill their carts with this and that; they were just waiting for the doorbusters at 6 p.m. The few who tried to nab one of the big deals early got chased down by a manager in a Halloween witch costume, who took out the items and chastised them to wait.
Belinda Saucedo, a 41-year-old homemaker on her way back from a stay in New Jersey to her home in New Braunfels, Texas, spent her waiting time draped over two boxes of Rachel Ray pans, one for her and one for a gift. Her husband and daughter were in line across the store for Beats by Dr. Dre headphones.
Of the hundreds of doorbusters advertised and the thousands of items in the store, this was all they intended to buy, for a total cost of $292.95, a savings of $187.
Other customers interviewed across the country were well-versed in how much they were saving. Many had printouts from home and strategies for navigating the store. Many shoppers did not even have carts, because their plans were so specific.
If the earlier store opening hours on Thanksgiving were intended to create a frenzy that would lead people to buy more, the plan did not seem to work, although it did appear to make the crowds more manageable.
Moody's Vice President Charlie O'Shea visited Walmart, Best Buy and Target stores on Thursday. While the crowds were bigger than last Thanksgiving, he said he did not think that meant more shoppers would turn out in total over the weekend. The data supported his opinion: Store visits fell 4 percent this year, according to ShopperTrak.
JUST WINDOW SHOPPING
Many people were using their expeditions to pick up a few of the advertised bargains and then finish online, where they could comparison shop.
Pricegrabber said its traffic had surged 20 percent this year over last year. Retailmenot.com , a coupon aggregation site, said its click activity on Black Friday this year had surpassed its previous busiest day - last year's CyberMonday, as the Monday after Thanksgiving is known. The company said it could not give out data on this year's CyberMonday because it is in a quiet period ahead of issuing new stock.
Taran Toor, a 20-year-old student from Glen Oaks, New York, was in line on Thanksgiving Day to get into Best Buy for a deeply discounted HP laptop but would wait before shopping for other items.
"If you wait," he said, "you can find the same price or better."
Reuters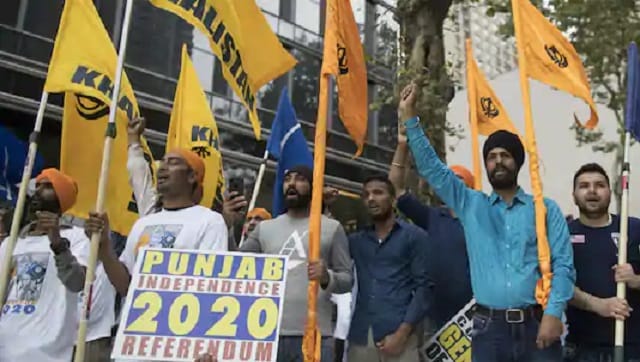 World
The report calls upon the US government to India's concerns seriously and dedicate the requisite intelligence and law enforcement resources to help India address these concerns.
Sports
There were plenty of moments to be overwhelmed for teenagers Raducanu and Fernandez. The packed stadium. The loud crowd. Presence of the Original 9. Former champions in attendance. But arguably, above all, the occasion.
Sports
Raducanu was born in Canada to a Romanian father and Chinese mother before the family moved to England when she was two.