DHFL shares fall over 5% after company reports default on Rs 1,571-cr bond repayments
Shares of DHFL on Tuesday fell over 5 percent after the company said it has defaulted on financial repayment obligations of Rs 1,571 crore with regard to the issuance of bonds and commercial papers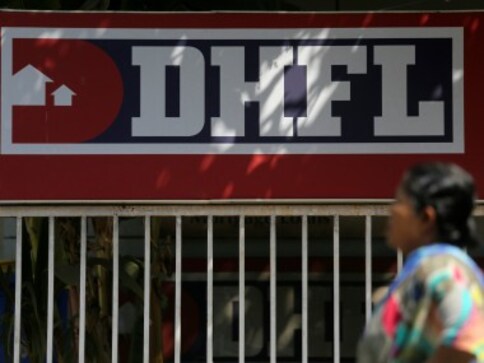 In intra-day trade, shares of DHFL tumbled 7.84 percent to Rs 45.20 on the BSE

The defaults pertain to three cases with regard to interest payment on non-convertible debentures and commercial papers (CPs), Dewan Housing Finance Corporation Ltd (DHFL) said in a regulatory filing on Monday

The NBFC has not been able to fulfil its obligations towards debt repayment in the recent past and there have been several cases of defaults on commercial papers and bonds
New Delhi: Shares of DHFL on Tuesday fell over 5 percent after the company said it has defaulted on financial repayment obligations of Rs 1,571 crore with regard to the issuance of bonds and commercial papers.
Its shares tanked 5.20 percent to close at Rs 46.50 on the BSE. Intra-day, the stock tumbled 7.84 percent to Rs 45.20.
On the National Stock Exchange (NSE), the scrip dropped 5.19 percent to close at Rs 46.50.
In terms of traded volume, 23.85 lakh shares were traded on the BSE and over two crore on the NSE.
The defaults pertain to three cases with regard to interest payment on non-convertible debentures and commercial papers (CPs), Dewan Housing Finance Corporation Ltd (DHFL) said in a regulatory filing on Monday.
In a break-up, the non-banking financial company (NBFC) said it has defaulted on Rs 46.92 crore towards interest amount on secured NCDs (9.92 percent and 9.40 percent/10 year tenor); on non-convertible debentures (NCDs) issued through a public issue for multiple tenors of amount involving interest of Rs 363.77 crore and a principal amount of Rs 1,059.91 crore.
Besides, defaults of Rs 100 crore occurred on CPs.
The NBFC has not been able to fulfil its obligations towards debt repayment in the recent past and there have been several cases of defaults on commercial papers and bonds.
World
Louis Kuijs of Oxford Economics said in a report that "ugly growth numbers" in coming months are likely to prompt Beijing to ease lending controls
Entertainment
No Time To Die didn't break any pandemic or 007 records, but it didn't fall significantly short either and is in fact the fourth-best opening in the 25-film James Bond series
Entertainment
James Bond is an icon of an era long gone, written on strong pillars of white male privilege. Casting a POC or a woman in that same universe would just be an empty gesture if the universe itself remains the same, with all of its excesses.