Dhanteras: Why gold alternatives offer better option than buying physical yellow metal
From a purely investment point of view several gold schemes offer better alternative than buying gold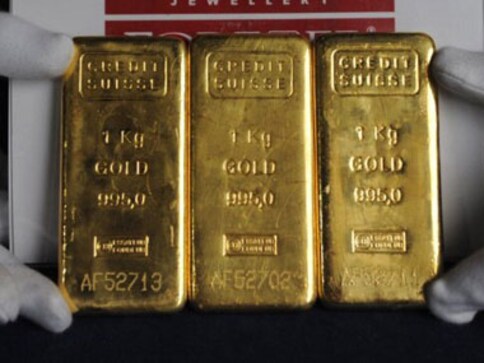 Planning to buy gold this festive season. You don't have to choose the same old method of buying gold. Experts now recommend to move from physical gold to electronic gold. Of course, you can buy a small amount of physical gold as token for the festive season, but from a purely investment point of view here are some of the gold schemes that offer better alternative.
Gold ETFs: This is one of the easiest way to buy gold, as you can buy gold electronically in demat form. Usually one unit of gold is equal to one gram. You need a demat account to buy gold in this form since it is traded on the exchange. Most importantly you get access to one of the most purest form of gold as fund houses hold gold of standard bullion purity of 99.5 percent. Keep in mind that mutual funds list gold ETFs just like shares on the exchanges and they are linked to international prices. Which means you invest in them whenever you want.
Sovereign Gold Bond (SGB): Sovereign Gold Bonds are government-backed securities denoting investment into gold. The latest offering by the Reserve Bank of India is open for subscription from 24 October to 2 November. Keep in mind, usually this bond is issued at a discount price with a coupon rate. Coupon rate is the rate at which the interest will be paid. The current tranche has a coupon rate of 2.5 percent. You need to make a minimum subscription for one gram and a maximum of 500 grams. The bond is currently being offered at a discount and comes with a tenure of eight years. However, you can exit after the fifth year. You can convert the bond in to demat form and is currently being sold by designated banks and select post offices.
Gold mutual funds: Unlike gold ETFs, to invest in gold funds you don't need to open a demat or a broking account. You get an ease of transaction, which means, buying/selling a gold fund is very similar to investing in any mutual fund scheme. All you need to do is approach the fund house or your distributor and fill in the requisite form to invest in a gold fund. Keep in mind that gold mutual funds invest the corpus in domestic or at times even in companies that are engaged in gold business and the likes.
And finally keep in mind that you should not go overboard with only one kind of investment, make sure you invest only 5-10 percent of the total corpus in gold.
Business
The MCX data reveals that gold futures increased 0.10 per cent to Rs 56,714.00. Silver futures increased by 0.69 per cent to Rs 69,017.00
Business
According to the Good Returns website, 10 grams of 22-carat gold in Kolkata and Mumbai is being traded at Rs 52,650
Business
The MCX data reveals that gold futures declined 0.15 per cent to Rs 56,875.00. Silver futures declined 0.50 per cent to Rs 68,331.00