DGCA cancels flying licence of Air Carnival, third regional airline to be grounded in 8 months
Aviation regulator DGCA has suspended the flying licence of Coimbatore-based carrier Air Carnival, which has not operated a single flight since April
Mumbai: Aviation regulator Directorate General of Civil Aviation (DGCA) has suspended the flying licence of Coimbatore-based carrier Air Carnival, which has not operated a single flight since early April.
With this, Air Carnival has become the third regional carrier, after Air Pegasus and Air Costa, whose air operator permit has been suspended by the DGCA in the last eight months.
"The DGCA has suspended Air Operator Permit (AOP) of Air Carnival after it failed to satisfy the regulator in its response to the show-cause notice," a DGCA official said.
The order for suspension of the flying licence of Air Carnival was issued earlier in June, the official said.
Air Carnival chairman and managing director S Irudaya Nathan was not available for comments.
As per section 15(2)(b) of Schedule XI of the Aircraft Rules 1937, DGCA may cancel or suspend permit of an airline for such period as it thinks fit, if it is satisfied that the holder of the permit has failed to establish a safe, efficient and reliable service.
However, before cancelling or suspending the flying permit of an operator, the regulator issues a show-cause notice with a two-week time period to respond.
Promoted by the CMC Group (Coimbatore Marine College), Air Carnival had started operations in July 2016 with with one ATR-72 aircraft.
Before grounding operations, the regional carrier was operating 10 daily flights to three cities — Chennai, Trichy and Tuticorin — from Coimbatore.
Its loan aircraft has also been de-registered and taken away by the lessor, the official said.
The promoters had earlier inked a deal for a 100 percent stake dilution to an angel investor for about Rs 70 crore, but the transaction is yet to be completed, sources said.
Significantly, only one carrier — TrueJet — of the four airlines which were operating under the regional AOP has survived the market in the last year.
The Bengaluru-based Air Pegasus was the first one to cease operations on 27 July last year on account of fund crunch.
Consequently, the DGCA suspended its AOP in November 2016.
Though its promoters had announced a deal with another aviation firm FlyEasy in January and said the carrier would resume services under the new management from March, the airline failed to take-off.
Then in February, another regional carrier, Vijaywada-based Air Costa announced suspension of its services initially for a few days and later indefinitely for want of cash and non-payment of dues to the aircraft lessors.
Its AOP was also suspended last month, according to the DGCA official.
Entertainment
"We need to regroup, clear our heads, and sit and start writing it, so that we're not too influenced but are still cognizant of what was great and what was not," say Raj & DK on Season 3 of their successful espionage show The Family Man.
Entertainment
Srikant Tiwari has to hold together a family as well as a nation. He symbolises Delhi, which has to deal with both claims of alienation from family members (contentious states) and threats to national security and sovereignty.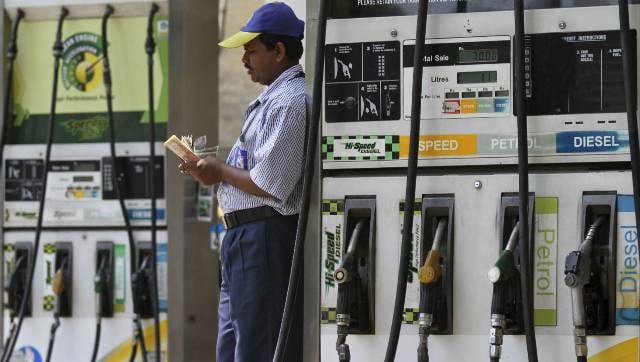 Business
Petrol price in major cities: In Chennai, the cost is Rs 98.65 per litre while for diesel it is priced at Rs 92.83