Deutsche Boerse and Six launch charm offensive to win Borsa bid battle: sources
LONDON/MILAN/FRANKFURT (Reuters) - Germany's Deutsche Boerse and Swiss stock exchange operator Six have launched a charm offensive to win the backing of Italian officials before submitting final bids for the Milan bourse, sources familiar with the matter told Reuters. Executives at both exchanges are trying to thwart Rome's alliance with France's Euronext and have held meetings in recent weeks to persuade the Italian Treasury - which controls state lender Cassa Depositi e Prestiti (CDP) - of the merits of their respective proposals, the sources said. (Reporting by Pamela Barbaglia in London, Valentina Za in Milan and Tom Sims in Frankfurt; additional reporting by Arno Schuetze and Elvira Pollina)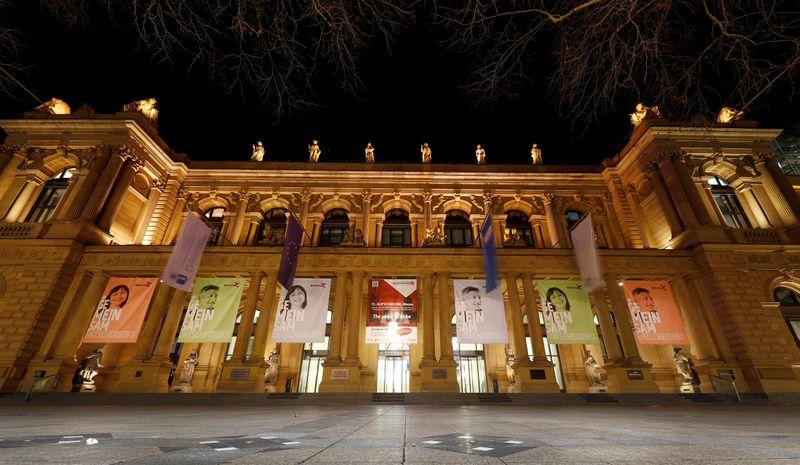 LONDON/MILAN/FRANKFURT (Reuters) - Germany's Deutsche Boerse and Swiss stock exchange operator Six have launched a charm offensive to win the backing of Italian officials before submitting final bids for the Milan bourse, sources familiar with the matter told Reuters.
Executives at both exchanges are trying to thwart Rome's alliance with France's Euronext and have held meetings in recent weeks to persuade the Italian Treasury - which controls state lender Cassa Depositi e Prestiti (CDP) - of the merits of their respective proposals, the sources said.
(Reporting by Pamela Barbaglia in London, Valentina Za in Milan and Tom Sims in Frankfurt; additional reporting by Arno Schuetze and Elvira Pollina)
This story has not been edited by Firstpost staff and is generated by auto-feed.
India
Danish's photographs were not just documentation, but the work of someone who went down to eye-level, as they say in photographic parlance.
World
ATHENS (Reuters) - Greek police used teargas and water cannon to disperse people who had gathered in central Athens on Saturday to protest against mandatory COVID-19 vaccinations. More than 4,000 people rallied outside the Greek parliament for a third time this month to oppose mandatory inoculations for some workers, such as healthcare and nursing staff.
World
ISTANBUL (Reuters) - Two Turkish soldiers were killed and two were wounded in an attack on their armoured vehicle in northern Syria, and Turkish forces immediately launched retaliatory fire, Turkey's defence ministry said on Saturday. "Our punitive fire against terrorist positions is continuing," the statement on Twitter on said. It did not specify where the attack occurred, but media reports said it was in the al-Bab area.