Deutsche Bank to cut 1,950 jobs in Postbank integration: Handelsblatt
FRANKFURT (Reuters) - Deutsche Bank is planning to cut 1,950 jobs as part of the integration of its Postbank business, newspaper Handelsblatt reported, citing people familiar with the matter. The bank will cut about 750 jobs by 2020 in the joint headquarters of Deutsche Bank's private and corporate clients business, while another 1,200 will go by 2022 in the area of operations, which includes account services and credit settlement, the paper said. A spokeswoman for the bank declined to comment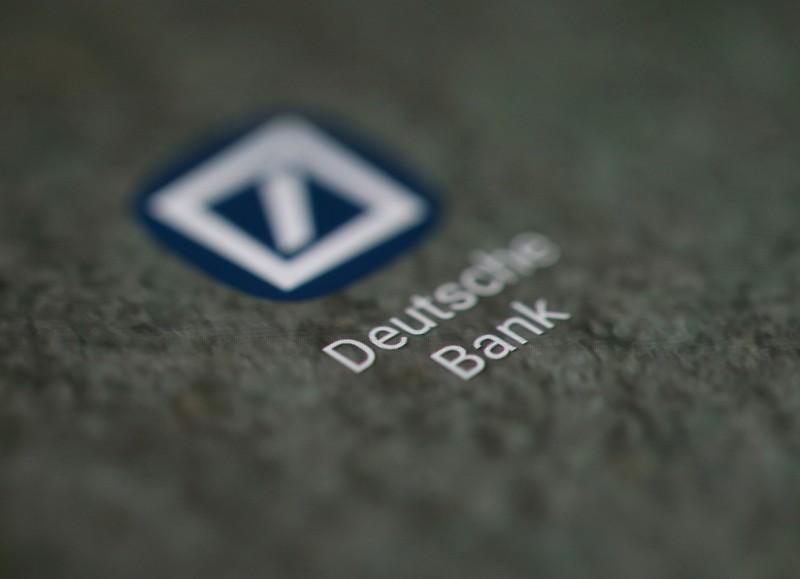 FRANKFURT (Reuters) - Deutsche Bank is planning to cut 1,950 jobs as part of the integration of its Postbank business, newspaper Handelsblatt reported, citing people familiar with the matter.
The bank will cut about 750 jobs by 2020 in the joint headquarters of Deutsche Bank's private and corporate clients business, while another 1,200 will go by 2022 in the area of operations, which includes account services and credit settlement, the paper said.
A spokeswoman for the bank declined to comment.
Deutsche Bank is in the process of integrating Postbank, the retail banking business once owned by the German postal service, with its own retail banking operations to save costs.
The new business will have 20 million customers with about 325 billion euros ($366 billion) in deposits, according to Deutsche Bank.
(Reporting by Andreas Framke and Christoph Steitz. Editing by Jane Merriman)
This story has not been edited by Firstpost staff and is generated by auto-feed.
Find latest and upcoming tech gadgets online on Tech2 Gadgets. Get technology news, gadgets reviews & ratings. Popular gadgets including laptop, tablet and mobile specifications, features, prices, comparison.
Business
By James Davey LONDON (Reuters) - Distribution of several British newspapers was disrupted on Saturday after climate change activists blockaded printworks used by Rupert Murdoch's News UK, publisher of The Times and The Sun, drawing condemnation from Prime Minister Boris Johnson.
Business
PARIS (Reuters) - France denied the European Union's Brexit negotiator Michel Barnier was about to be sidelined by EU leaders in a bid to break the deadlock in trade talks, as reported by British newspaper the Daily Telegraph. Twisting a famous British war slogan, European affairs minister Clement Beaune tweeted on Saturday: "Keep calm and support Michel Barnier".
World
MEXICO CITY (Reuters) - Mexico's National Electoral Institute (INE) has denied former President Felipe Calderon's bid to register his Free Mexico movement as a new political party, saying some of its funding was questionable.