Despite rollback, IOC to review petrol price again on 15 June
PK Goyal, Director-Finance of IOC has said that oil companies will keep adjusting rates as petrol price is not linked with crude but petrol prices in the dollar exchange rate
Despite, the government rolling back petrol prices by Rs 2 on Saturday, the common man's woes are far from over. PK Goyal, Director-Finance of IOC has said that oil companies will keep adjusting rates and will review petrol price again on June 15.
In an interview to CNBC-TV18, he explained, "Petrol price is not linked with crude, it is linked with petrol prices in the dollar exchange rate. So we will review the position on fortnightly basis only."
Goyal added that currently there is no over or under-recoveries on petrol. "When we had increased prices, since then crude prices have fallen from $124 to $115 but exchange rate has increased from $53.17 to 54.96. So as an affect of both the items, we are able to reduce the Rs 1.68 at Delhi and now we have no under recovery and over recovery," he said.
Brent crude oil prices fell for a fourth straight day on Friday, dropping under $100 a barrel to a 16-month low.
Meanwhile, chief Executives of the three state-owned oil firms on Sunday said a combined bailout package totalling a whopping Rs 1,38,500 crore had helped them report nominal profits in 2011-12 fiscal.
n an unusual joint statement, Indian Oil Chairman R S Butola, Bharat Petroleum Chief R K Singh and Hindustan Petroleum CMD Subir Roy Chowdhry said contrary to the false impression of oil marketing companies (OMCs) making huge profits in 2011-12, the oil firms had "incurred huge losses of Rs 15,100 crore in the first nine months (Apr-Dec 2011)".
The statement came in response to a letter by Overseas Indian Affairs Minister Vayalar Ravi to Oil Minister S Jaipal Reddy saying the claim made by oil companies that they are running in loss seems to be untrue in view of the profits they reported in fourth quarter ended March 31. Ravi in the letter stated that IOC made a profit of Rs 12,670 crore in January-March quarter and BPCL Rs 3,962 crore.
It, however, said the three oil firms had reported a net loss of over Rs 15,100 crore in first three quarters which was being ignored in making such statements.
"The companies incurred losses due to sale of three products, namely diesel, domestic cooking gas LPG and PDS kerosene at highly subsidised prices," the statement said.
"It is only after the assistance (subsidy) of Rs 83,500 crore from the government and Rs 55,000 crore (grant) from the upstream oil companies (ONGC, OIL and GAIL), totalling Rs 1,38,500 crore, the three public sector OMCs could declare nominal profits," it said.
Had this assistance not been given, the three OMCs would have reported a combined loss of Rs 1,32,000 crore, it said.
The three OMCs together had a combined turnover of Rs 833,000 crore during 2011-12. Against this, they had declared a combined profit of mere Rs 6,177 crore, which is only 0.7% of their turnover.
"This level of profit is not adequate for OMCs to enable them to incur huge expenditure on continuous modernisation, making available environmentally compliant fuels, laying of pipelines, enhancing storage, and development of other infrastructure," it said.
The OMCs, it said, "are enabled to announce at least nominal profits for maintaining their blue chip status and credit ratings at the global level".
Because of the highly subsidised sale of diesel, domestic LPG and PDS kerosene, the three firms are under huge financial strain.
"Their combined borrowings have gone up from Rs 97,000 crore in March 2011 to a whopping amount of Rs 1,28,000 crore in March 2012," the statement said adding their interest burden has gone up from Rs 4,700 crore in 2010-11 to Rs 9,500 crore in 2011-12.
"If the government and upstream assistance was not made available to the OMCs, to make good their losses, they would not have been in a position to raise necessary finance to purchase crude from the international market and maintain uninterrupted supply of petroleum products in the country," it said.
Even though petrol had been deregulated in June 2010, the three fuel retailers incurred losses of Rs 2,300 crore in 2010-11, Rs 4,900 crore in 2011-12 and Rs 2,300 crore in the current financial year (till May 23, 2012) by way of not raising rates due to political reasons.
"Because of the inability of the OMCs to increase the price of petrol for long time, the situation became such that the correction in the price of petrol was absolutely unavoidable," it said referring to the May 24 hike of Rs 7.54 a litre in the product cost.
The oil firms said the average price of crude oil was only $85 per barrel in 2010-11 which went up to $112 a barrel in 2011-12, an increase of 32%.
Besides, the value of rupee has depreciated from Rs 46 per US dollar in September 2011 to Rs 54.5 per US dollar in May 2012.
"The double disadvantage of increase in oil prices and sharp rupee depreciation have affected the oil sector in India on an unprecedented scale," it said.
"Both the consumers and commentators are requested to understand the special difficulty the country is facing at present," it added.
With inputs from PTI
India
More than 2,000 petrol pumps are reportedly running dry in Rajasthan, though oil companies have assured customers not to panic. Madhya Pradesh has also complained that the supply of petrol and diesel is not sufficient
World
A critical shortage of foreign currency has left importers unable to finance purchases of food, oil and medicines, while runaway inflation and regular blackouts have made life a misery for the country's 22 million people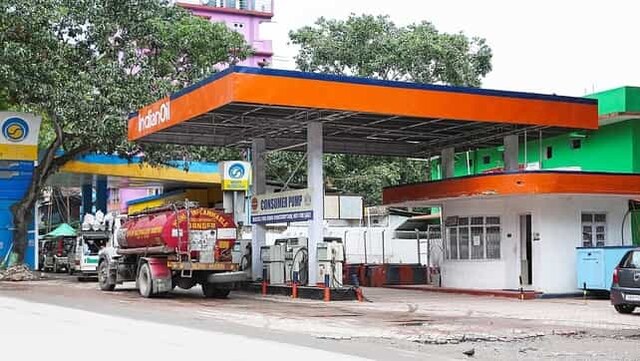 India
The Federation of Indian Petroleum Industry wrote to the Petroleum Ministry saying losses on petrol and diesel will limit further investments in retailing business