Denmark agrees deal to have 775,000 electric cars by 2030
COPENHAGEN (Reuters) - Denmark on Friday agreed on a deal with parliament to put at least 775,000 electric or hybrid cars on Danish roads by 2030 in its latest move to reach its ambitious target reducing greenhouse gas emissions by 70% in 2030. The government also announced a broader aim of having as many as one million low or zero-emission cars on the road by 2030, but the current deal would secure financing for the first 775,000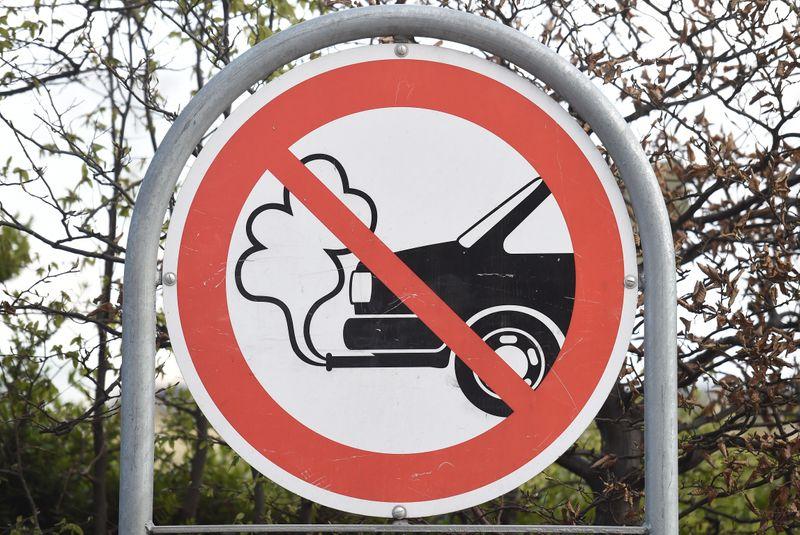 COPENHAGEN (Reuters) - Denmark on Friday agreed on a deal with parliament to put at least 775,000 electric or hybrid cars on Danish roads by 2030 in its latest move to reach its ambitious target reducing greenhouse gas emissions by 70% in 2030.
The government also announced a broader aim of having as many as one million low or zero-emission cars on the road by 2030, but the current deal would secure financing for the first 775,000.
There are currently only around 20,000 electric cars in Denmark, a fraction of the 2.5 million cars currently on Danish roads.
Under the new deal, taxes and levies on cars propelled by fossil fuels will gradually increase, and taxes on new cars will depend on how much carbon dioxide they emit, replacing a system which calculates tax based on cars' mileage.
"The average electric car will be significantly cheaper in the coming years," Tax Minister Morten Boedskov said.
The plan, which largely follows earlier recommendations by the Danish Climate Council, would reduce greenhouse gas emissions by more than 2 million tons.
The plan, for which the government will set aside 2.5 billion Danish crowns ($407.62 million), will be reviewed in 2025, to develop measures to have up to one million zero-emissions cars by 2030.
Banning the sale of diesel and petrol cars is in breach of current European Union rules, but the government on Friday echoed earlier calls by 11 member countries to phase out fossil fuel cars on an EU level by 2030.
($1 = 6.1332 Danish crowns)
(Reporting by Nikolaj Skydsgaard and Jacob Gronholt-Pedersen; editing by Hugh Lawson, Larry King and Andrea Ricci)
This story has not been edited by Firstpost staff and is generated by auto-feed.
Find latest and upcoming tech gadgets online on Tech2 Gadgets. Get technology news, gadgets reviews & ratings. Popular gadgets including laptop, tablet and mobile specifications, features, prices, comparison.
World
DUBAI (Reuters) - Iran said on Sunday that South Korea should avoid politicising the seizure of its vessel by Iranian Revolutionary Guards in the Gulf, Iranian state media reported, while pressing Seoul to release $7 billion in funds frozen amid U.S. sanctions. South Korea's vice foreign minister, Choi Jong-kun, arrived in Tehran on Sunday to discuss the release of the South Korean-flagged MT Hankuk Chemi, which was seized by the Guards on Monday near the strategic Strait of Hormuz.
World
MOSCOW (Reuters) - Russia has detected its first case of the more infectious coronavirus variant found in England, in a Russian who returned from Britain and tested positive late last month, RIA news agency reported on Sunday, citing the consumer health watchdog. Russia suspended flights to Britain last month until Jan.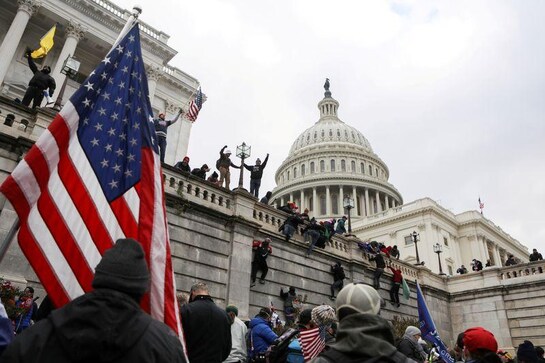 World
By Maria Caspani (Reuters) - As investigators seek to identify rioters who stormed the U.S.