Dena Bank's June quarter loss widens to Rs 722 cr; gross non-performing assets rise to 22.69%
In value terms, Dena Banks's gross non-performing assets or bad loans rose to Rs 15,866.11 crore in June 2018 quarter from Rs 12,994.16 crore a year ago quarter.
New Delhi: Public sector Dena Bank has reported widening of net losses to Rs 721.71 crore for the first quarter ended June of the current fiscal as bad loans surged significantly.
The bank had registered a net loss of Rs 132.65 crore in the April-June period of last fiscal, 2017-18.
Its total income during the quarter under review also fell by 8 percent to Rs 2,410.01 crore, as against Rs 2,620.28 crore in the year-ago period, the bank said in a regulatory filing.
The interest income for the quarter also fell to Rs 2,248.62 crore, from Rs 2,382.99 crore.
Dena Bank's gross non-performing assets (NPAs) or bad loans, as a percentage of gross loans, spiked to 22.69 percent as on 30 June, 2018 compared with 17.37 percent a year ago. In value terms, they mounted to Rs 15,866.11 crore, up from Rs 12,994.16 crore.
However, the ratio of net NPAs fell to 11.04 percent (Rs 5,704.31 crore) as against 11.22 percent (Rs 7,797.16 crore).
Thus, the provisioning coverage for bad assets in the June quarter also increased to Rs 1,244.16 crore, from Rs 434.58 crore parked aside in same period of 2017-18.
The overall provisions and contingencies were at Rs 1,115.75 crore for April-June, 2018-19 as against Rs 522.48 crore in the same period of 2017-18.
The provision coverage ratio is 65.70 percent as on 30 June, 2018.
Dena Bank stock was trading Rs 3.38 percent up at Rs 16.80 on BSE in the afternoon.
World
Animal-dispersed plants' abilities to adapt to climate change reduced by 60 percent due to a loss of biodiversity
Sports
Bhavani Devi, ranked 55th in the world, had received a bye in the round of 128 but she suffered a 8-15 loss to Spain's Elena Hernandez in the next round to exit the competition.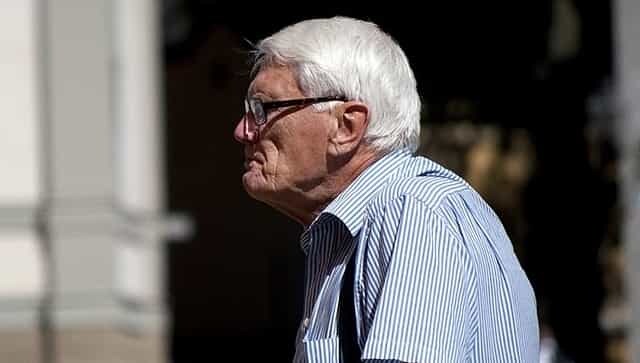 Health
Dementia is currently the seventh leading cause of death worldwide and one of the major causes of disability and dependency among older people globally