Demonetisation: Seizure of currency notes in recent raids shows Modi govt's lack of preparedness
The government should try to find a way out and put back the impounded new notes into circulation after they are inspected and registered by a magistrate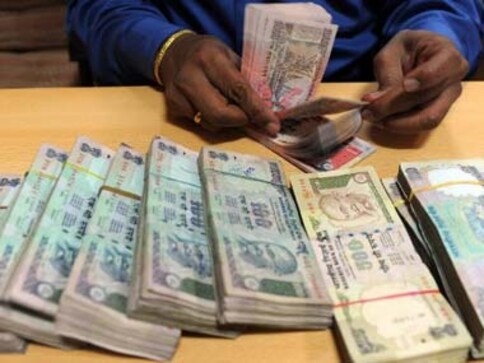 The freshly minted currency notes tumbling out of cupboards of crooks in raids across the country bears out the apprehension voiced by many including yours sincerely in these columns. One feared that the exchange facility was fraught, a virtual powder keg that could explode.
And the fear it turns out was not unfounded. Alas the government had not buried its head in the sand ostrich-like. Small crooks have engaged the services of poor with the ubiquitous Aadhaar cards to get their demonetised notes exchanged in return for a small service charge that exceeded their daily wage or earnings. But bigger crooks as always thought big. They presented genuine and fake Aadhaar cards before the pliable bank officials with supple conscience in order to get the permitted quantum of new notes. To wit, 1,000 Aadhaar cards was capable of laundering Rs 45 lakh given the limit of Rs 4,500 per person the RBI had mandated that was later on brought down to Rs 2,500.
This explains the seemingly impossible act of piling up of so much of new currencies by crooks who have been raided within a month of their launch. The bank officials have obviously winked at the massive wholesale laundering in return for a mess of pottage. It is believed that some Rs 70 crore worth of crisp new notes most of them of the recent Rs 2,000 denomination were found on various raids across the country. This may on surface appear small but could well be the proverbial tip of the iceberg.
Exchange was a bad idea right from the beginning. It was bound to tantalize as much the crooks with black money as bank officials with supple conscience. Aadhaar is not a fool-proof identity document. There have been reports of it being issued without due diligence. And crooks would have merrily printed fake aadhaar cards without any pang of conscience perhaps lulled by the smug belief no harm would befall them. But they had obviously underestimated the policing and sleuthing powers of the government just as the government had underestimated the vile capabilities of the crooks.
In the light of skeletons (cash) tumbling out of cupboards and sacks, it is now clear why common folks had to be denied cash all through the first month post demonetisation. The government should try to find a way out and put back the impounded new notes into circulation after they are inspected and registered by a magistrate. If there are any procedural legal hurdles to this, they must be gotten over quickly.
Apart from exchange counters at banks, petrol bunks were another fecund source to launder. They exist in large numbers across the length and breadth of the country. Crooks could have easily exchanged demonetised currency notes and gotten the legitimate ones in return for a small commission. To be sure, the laundering through this route couldn't have been as brisk and large as through banks given the fact that they do not have access to new notes but only to the existing Rs 100 notes by and large.
Normally one is wiser in hindsight but there were people with seen-it- all experience who were from the day one worried about exchange and other escape routes like petrol bunks and mother dairy outlets. The government ought to have insisted on deposit of the demonetised notes into bank accounts, period. While this would have gotten it greater flak as being too peremptory and draconian, it would have been the right step in a country where crooks take a foot when given an inch.
Banks could have been asked to open as many deposit counters as possible. And new accounts should have been opened for those without bank accounts but in possession of the demonetised notes. The Modi government has obviously bungled by giving too many escape routes and by not gearing its mints to the daunting task of printing new notes on war footing. It should tell the nation how much money was exchanged while the facility lasted. The government did well to pull the chestnut out of fire after a lot of hemming and hawing with indelible ink etc. but it seems a lot of damage had already been done.
World
Federal Reserve Chair Jerome Powell, on 22 March, had said SVB's failure is not indicative of wider weaknesses in the banking system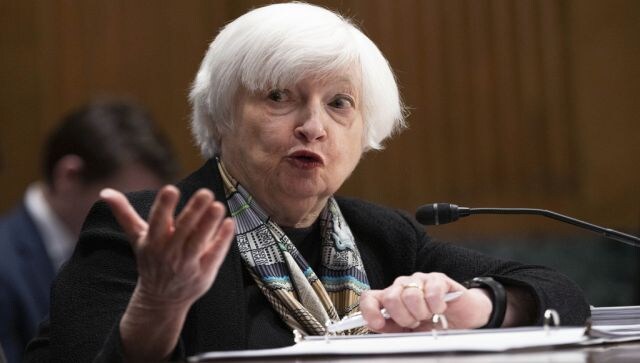 World
Stock markets extended gains with US and European indices closing higher as fears of a financial crisis eased, after the US Federal Reserve and other major central banks kicked off a coordinated effort this week to boost lenders' access to liquidity
World
The 40 branches of Signature Bank will become Flagstar Bank, starting Monday. Flagstar is one of New York Community Bank's subsidiaries