Demonetisation: Two bank managers arrested for laundering money in first incident of fraud
The Enforcement Directorate arrested 2 Axis Bank managers in New Delhi and seized 3 kg gold bars in connection with its money laundering probe in a racket.
New Delhi: The Enforcement Directorate has arrested two Axis Bank managers in New Delhi and seized 3 kg gold bars in connection with its money laundering probe in a racket of illegally converting old notes in connivance with banking authorities.
The agency's probe till now, after it registered a criminal complaint under the Prevention of Money Laundering Act (PMLA) on 30 November, found that huge monies were transferred through RTGS transfers to some shell companies including a case where the Director of such a firm was a "petty labourer."
"It was also found that directors of other shell companies were also persons of no means," the ED said in a statement.
The agency identified the two managers as Shobit Sinha and Vineet Gupta, working at Axis bank's Kashmere Gate branch in New Delhi, and said they were arrested on Sunday under the provisions of PMLA. This is the first time such high ranking bank officials have been arrested for alleged fraud transactions post the currency scrap.
They will be produced in a court on Monday for further custody, they added.
Axis Bank said it has suspended the officials concerned.
"The bank is committed to following the highest standards of corporate governance and has zero tolerance towards any deviation on the part of any of its employees from the set model code of conduct. In this particular case, the bank has suspended the erring employee and is cooperating with the investigating agencies," it said in a statement.
A gold bar, part of alleged kickbacks payment given to the bankers, has been seized by the agency from Sinha's location in Lucknow, ED said, adding another 2 kg of gold bars have also been seized from one of the jewelers involved in the racket.
The case was first detected by the Delhi Police after it intercepted three people with cash of about Rs 3.7 crore in old notes, in front of the said Axis Bank branch last month, and the ED took cognisance of the police FIR to slap money laundering charges against the accused.
The Income Tax department too had carried out its action in this case and had surveyed the bank branch and later searched the residential premises of the duo.
ED has notified the bank to "stop operations" in 11 accounts even as it has zeroed on a number of jewelers, entry operators and others in this case.
"After demonetisation of high denomination notes certain persons having old currencies were looking for converting those notes into gold even at inflated rates. Such persons were contacted by the jewelers who collected such cash from these parties as advances against gold to be sold at high prices ranging from Rs 45000-50000 per 10 gm," the agency said.
"The cash so collected was laundered through banking channels with the help of launderers who are professionally qualified CAs and managing several dummy/shell companies and finally payments from such companies were made through RTGS to bullion dealers and the physical gold so purchased at market rate of Rs 31000-32000/ 10 gm was handed over to the persons from whom advances were received," the agency said.
ED claimed its probe found that some shell firms, which have their bank accounts in the said bank branch, were "used to deposit cash to the tune of Rs 39 crore between 10-22 November in close connivance" with the said bank managers.
Prime Minister Narendra Modi had announced demonetisation of the Rs 500/1000 notes on the night of 8 November.
"These cash deposits were in the installments of Rs 90 to 99 lakh so as to avoid detection/reporting to government agencies (like FIU and I-T department). In several instances more than one such cash deposit in a day was made in these accounts," the agency said.
It added it has identified firms like Ms Beagle Marketing Private Limited, Sunrise Trading company, Himalaya International and RD Traders among others are part of the alleged shell companies racket being used to launder funds and convert black money into white.
"During interrogation of the middlemen it was revealed that the bank officials agreed to the modus operandi for getting commission/bribe at 2 percent of the amount deposited in cash in these accounts. This gratification was given to the bank mangers — Gupta and Sinha — in the form of gold bars (at the rate of 1 percent each)," the agency said.
It added that during interrogation of the bank managers it was "revealed that at their instance huge amount of cash was also exchanged in the initial three days (post 8 November) without following the due procedure prescribed by RBI.
"For this bulk change forms and unverified identity documents were received from certain customers along with old currency notes which were exchanged by giving them new currency notes in bulk amounting to several lakhs. The Directorate (ED) has arrested both bank managers for their connivance and further investigations are under progress," the ED statement added.
World
Kerry will travel from 1 to 9 April for consultations on increasing climate ambition ahead of Joe Biden's Leaders' Summit on Climate, for which PM Narendra Modi has been invited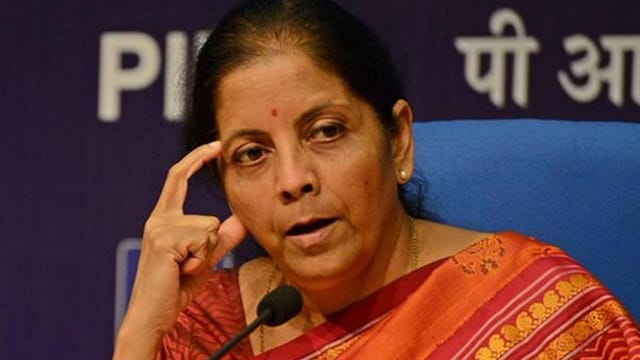 World
Negotiations on a free trade agreement have been stalled since May 2013, when both sides failed to bridge substantial gaps on crucial issues including data security status for the IT sector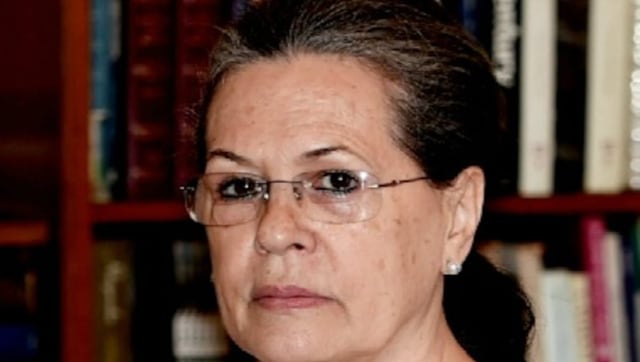 India
The Congress interim chief also called for exemption from Goods and Services Tax for all equipment, instruments, medicines being used in the fight against the COVID-19 pandemic