Demonetisation puts focus on NPCI's UPI: Key facts you need to know about the product
Although, the market is flooded with an array of debit and credit cards from numerous banks over the past few years that aids online transactions, the NPCI's United Payments Interface (UPI) is a easy to use app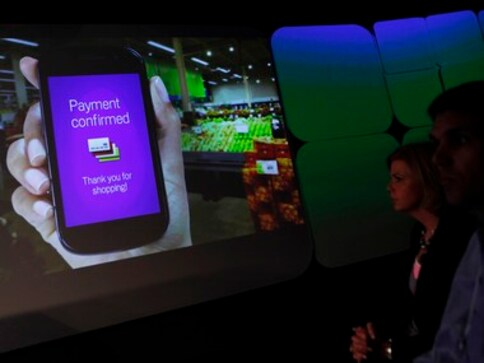 At a time when demonetisation of old currency notes has forced the country into digitisation of payments, the public is now contemplating the pros and cons of making that big online switch.
Although, the market is flooded with an array of debit and credit cards from numerous banks over the past few years that aids online transactions, the NPCI's United Payments Interface (UPI) is a easy to use app. Here are all the details you need to know about the product.
What is the Unique Payments Interface or UPI
UPI is an online payments solution which will facilitate the transfer of funds instantly between person and person (or peer to peer) using a smartphone. UPI can be used both to send and receive funds. The system was launched this April by the then RBI Governor Raghuram Rajan.
Is the UPI operational
The National Payments Corporation of India (NPCI) announced in August, 2016 that it is operational.
What is NPCI
The National Payments Corporation of India (NPCI), the umbrella organisation for all retail payments systems in India, was set up with the guidance and support of the RBI and Indian Banks' Association (IBA), is pushing the solution.
What is UPI and what can a user do with the app
UPI is a payment system that allows money transfer between any two bank accounts by using a smartphone.
What do you mean by users of UPI will not have to give additional banking information
UPI allows a customer to pay directly from a bank account to different merchants, both online and offline, without the hassle of typing credit card details, IFSC code, or net banking/wallet passwords.
How can one download the UPI app
The UPI app of 19 banks -- Andhra Bank, Axis Bank, Bank of Maharashtra, Bhartiya Mahila Bank, Canara Bank, Catholic Syrian Bank, DCB Bank, Federal Bank, ICICI Bank, TJSB Sahakari Bank, Oriental Bank of Commerce, Karnataka Bank, UCO Bank, Union Bank of India, United Bank of India, Punjab National Bank, South Indian Bank, Vijaya Bank and YES Bank -- will be available on the Google Play Store of Android phones in the next few days for customers to download.
How exactly to get started with UPI
1. Download the app from Play Store and install in phone;
2. Set app login;
3. Create virtual address;
4. Add your bank account;
5. Set M-Pin;
6. Start transacting using UPI
How safe is UPI
It is safe as the customers only share a virtual address and provide no other sensitive information.
What kind transactions can be performed via UPI
Merchant payments, remittances, bill payments among others.
Is there a per transaction limit
The per transaction limit is Rs 1 lakh.
How exactly does one make a payment transaction
A user can make an in-app payment for goods or services purchased online. For instance a site allows purchase of a movie-on-demand. User clicks buy, the site/app triggers the UPI payment link and is taken to the pay screen of the UPI app, where the transaction information is verified and a click followed by entry of a secure PIN completes the purchase.
How is UPI different from other modes of electronic payment
*Popular online payment services currently, the National Electronic Funds Transfer (NEFT), Immediate Payment Service (IMPS), or Real-time Gross Settlement (RTGS) require a user or customer to register on the bank's web site, add a beneficiary, and share details of bank accounts.
1. In UPI, a user just needs to download the UPI app — offered by several banks — from the Google Play Store on an android phone, register details, and create a virtual address.
2. This can be your mobile number or any unique mail address. After that, you can send or receive funds up to Rs 1 lakh to or from another person or establishment after a request from a person on the other leg of the transaction who too has a unique virtual address or ID. This is done instantly, with the bank authenticating it.
3. This is how it works: For instance, your local shopkeeper can send a request to pull funds for the purchases you have made after sending a request on your unique virtual address. You can confirm the payment by saying OK and the payment will be carried out instantly after being validated at the back end by the bank. And you can receive cash through this system in the same way.
4. The difference between UPI and payment modes such as NEFT and IMPS is that bank account details are not shared in the transaction, and transactions can be made 24×7 all year round. NEFT transactions do not happen on holidays and during non-banking hours, there are limitations in funds transfer; in IMPS, account details and details like the 11-digit Indian Financial System (IFS) Code, which indicates a bank's branch code, have to be entered.
5. The other advantage is that it is possible to have multiple unique virtual addresses and use multiple bank accounts, and without necessarily having to go through your own bank for a variety of transactions. For the shopkeeper or other large establishments, it also means not having to run the transaction through an electronic machine such as a card reader.
What is the broader objective of launching UPI
1. The UPI fits in well with the move to migrate towards a cashless economy in the medium and long term. By bringing person to person payments for even very small amounts online, it would be possible to reduce the amount of cash in the system, create a trail of all transactions, lower tax evasion and boost revenues.
2. It is also possible that tax rates, including on the GST, could be lower if tax evasion was lower.
3. Bankers say that mapping this financial behaviour could also help them analyse and firm up approvals for credit to customers.
4. And with the growing use of smartphones in India and the number of mobile phone subscribers — a billion — a large number of transactions are expected to be carried out through phones or electronically.
5. This is already reflected in the rising number of transactions through the electronic mode rather than by cheques.
also read
India
A woman goes through a frustrating experience of trying to buy aesthetically pleasing Lays Gourmet chips but facing rejection from the shopkeeper due to her Rs 2,000 note
Explainers
The Rs 2000 note will remain legal tender but citizens have been asked to deposit or exchange these notes by 30 September. Analysts say this time the move is expected to be less disruptive as a lower value of notes is being withdrawn over a longer period of time
Explainers
The RBI has decided to withdraw Rs 2000 denomination of banknotes from circulation under the clean note policy. People have been advised to deposit the currency, which was introduced six years ago, into their bank accounts or swap them for notes of other denominations at any bank