Demonetisation is about to hit the returns on your provident fund savings too.
The Employees Provident Fund Organisation may cut rate of interest on provident fund savings from 8.65 percent in 2016-17 to 8.5 percent in 2017-18, according to a report in Economic Times.
The Central Board of Trustees (CBT), apex decision making body of the retirement funds agency, is meeting on 23 November to take up the proposal, the report said.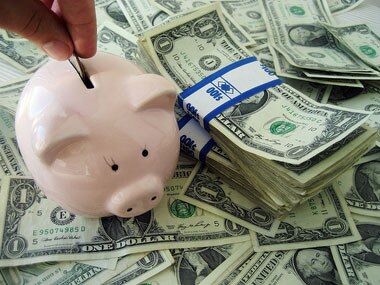 CBT is likely to announce its outcome on the same day. It is anticipated it will cut the interest rate by 16 basis points or 0.16 percent mainly due to the lower interest rate regime prevailing in the market.
At present, there are around 6 crore subscribers to the EPFO savings scheme and Rs 1.2 lakh crore is the annual incremental corpus of the old age funds body, according to an earlier report in the Mint. On 23 November, the CBT will also approve unitsation of EPFO's investments in equities, according to the ET report.
The likely cut in rate is in keeping with the general trend in market, where the interest rate has fallen ever since the deomonetisation of Rs 500 and Rs 1,000 notes. After the government banned the notes, customers had flocked to banks with the currencies they possess, resulting in a huge surge in deposits. Flush with cash, banks started cutting rates thus pushing down the yield in the market in general.
The Reserve Bank of India also cut policy rates twice by a cumulative 50 basis points, in a bid to boost growth that slowed down due to the note ban. Its repo rate, the rate at which the central bank lends to banks, now stands at 6 percent.
According to the ET report, the CBT is also likely to decide on utilising EPFO's equity investment better to offset the cut in rate. An unnamed official has said there is a "proposal to to credit each subscriber's share of this (equity investment) into his PF account in mutual fund-like units". EPFO, as of now, invests 15 percent of its total corpus into equities.
However, the claim that this will more than offset the reduction in interest rate is to be taken with a pinch of salt as everything depends on the performance of the market.
Updated Date: Nov 10, 2017 14:27 PM