States, UTs tax collection see rise; impact of demonetisation subdued?
For most states, the growth in VAT collections had slowed in December, compared to November when Modi announced the decision to withdraw the two high-denomination notes that accounted for 86% of the total stock of currency in circulation.
Most of the states and Union territories have witnessd an increase in tax collection in December despite the note ban, according to a report in The Times of India.
As many as 17 states of the 31 states and UTs have shared the data with the Centre and the data shows an increase in VAT collection, which the report attributes to subdued impact of demonetisation on the economic activity.
However, the data given in the report show that the VAT growth has significantly slowed down in December compared with November.
As per the data, J&K has seen an exponential increase in VAT collection from 82 percent in November to 112 percent in December. Maharashtra and Chhattisgarh had seen 28 and 26 percent increase in tax collection in November. In December, the growth has significantly slowed to just 16 and 17 percent.
Meanwhile, Arunachal Pradesh has been hit hard by the note ban as the state's tax mopup nosedived by 82 percent. It had seen a 12 percent decline in November.
Similarly, Mizoram, another northeast state, also saw a deep decline in tax collection by 66 percent.
Union Finance Minister Arun Jaitley had last week claimed the impact of demonetisation is clearly visible with tax collection figures seeing double-digit growth until November.
"The impact of demonetisation on tax revenue and collection is already visible. There has been a 26.2 percent increase in central indirect tax collection till November 30," he said at a press conference, adding till 19 December, direct tax collection increase has been to the extent of 14.4 percent against a growth rate of only 8.3 percent previous year.
Till 19 December, the net increase in direct taxes has been 13.6 percent after factoring in the refunds, he said.
"In the central indirect taxes there is an increase of 26.2 percent till 30 November. Excise duty is up by 43.5 percent, service tax by 25.7 percent and custom duties up by 5.6 percent," Jaitley said.
"Notwithstanding the critics, it is a very significant increase in all indirect taxes till November 30," he added.
The government had demonetised the Rs 500 and Rs 1000 notes on 9 November with a stated objective to curb black money generation, corruption, fake currency circulation and terror financing. The sudden move sucked out 86 percent or Rs 15.44 lakh crore of currency in circulation, creating an artificial cash crunch.
Critics of the policy have said that the currency shortage has decreased the consumption demand and pulled down the economic activity.
Many private forecasters have even reduced the GDP growth projection for next year to between 6.3 percent and 6.6 percent.
Find latest and upcoming tech gadgets online on Tech2 Gadgets. Get technology news, gadgets reviews & ratings. Popular gadgets including laptop, tablet and mobile specifications, features, prices, comparison.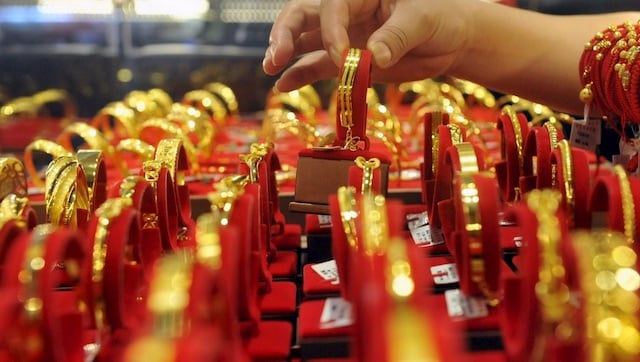 Business
All India Gem and Jewellery Domestic Council chief Ashish Pethe said the EMI facility should be extended to their industry and to increase the cash purchase limit to Rs 1 lakh from Rs 10,000
India
Those arrested include managing directors, proprietors and partners of business and trade entities either involved in availing or utilising the ineligible input tax credit fraudulently
India
Sunil Kumar Sinha of India Ratings warned that even if the supply-side bottlenecks get restored on account of various RBI measures it may soon run into difficulties due to the lack of adequate demand