Demonetisation: How black money conversion is driving commission, dollar and pound rates
In fact, some people are willing to pay agents commission as high as 50 percent to get new cash upfront in return for exchanging their black money to white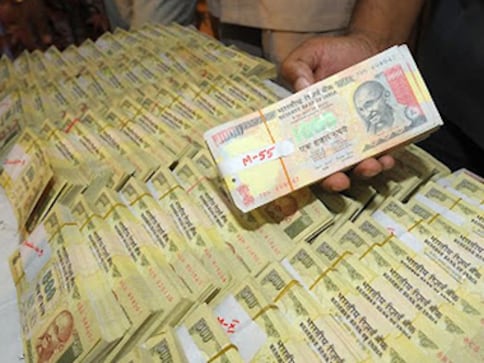 In a move aimed at keeping a tight leash on the growing menace of black money and fake currencies, the government two weeks back took a decision to withdraw high currency denominations of Rs 500 and Rs 1,000 from the system.
Along with it, the government also said any cash deposit made into the bank account should tally with the source of income declared as per the individual's return filings, failing which the person will have pay tax and a 200 percent penalty on the same.
Although, people in general are happy with the government's move to keep a check on black money, hoarders of excess cash are looking at ways to turn their money into white. This has turned out to be a lucrative business opportunity for several agents who are exchanging the demonetised notes in return for a fat commission.
According to a Business Standard report, commission charged for exchanging money has gone up to 40-50 percent as against 15-20 percent charged in the initial days of demonetisation move. The report says higher the amount lower is the commission, but rates might go up further as the deadline of 30 December draws nears.
In fact, some people are willing to pay agents commission as high as 50 percent to get new cash upfront in return for exchanging their black money to white, the report added.
Not just that, money changers are reported to be using zero balance 'Jan Dhan' accounts, mostly held by BPL families, as a vehicle to convert old currency by depositing Rs 500 and Rs 1,000 notes up to Rs 2.5 lakhs in these accounts.
Reportedly, money changers are taking 20 to 30 percent of the cut for the entire transaction of changing old banned currency with new notes. There are more than 25 crore Jan Dhan accounts and the money changers and entry operators are tapping this segment to convert black money to legal currency.
Several people with unaccounted cash in old high currency notes are also resorting to convert their money into dollars. This has led to the dollar exchange rate almost doubling to Rs 128 in the grey market, a Times of India report said. Not just dollars, people are also buying pounds, which has touched Rs 130 and dirham at Rs 30.
"For the last 10 days there is a shortage of foreign currencies, particularly US dollars, pounds, euros and dirhams. People are buying foreign currencies at any rate, the only condition is that we should accept banned denominations," a TOI report said quoting a trader from Bohra Bazaar, Fort.
With PTI inputs
India
As per the report Performance of Information Commissions in India, 2021, over 2.55 lakh appeals and complaints were pending on 30 June this year with 26 information commissions
World
Presently posted as Corps Commander of Pakistan's V Corps in Karachi, Lt Gen Nadeem Anjum is a battle-hardened soldier who will take over from Lt General Faiz Hameed
India
At the interbank foreign exchange market, Rupee opened on a weak note and witnessed an intra-day high of 74.41 and a low of 74.63 against the US dollar in day trade