Demonetisation had very little to do with corruption; GST is a very good policy, says Kaushik Basu
If bureaucracy is unleashed on bank accounts abroad, it brings normal business to a halt.
Mumbai: Slamming demonetisation, former chief economic adviser Kaushik Basu on Thursday said it was not a targeted approach to deal with corruption.
"The economy has slowed down as a consequence of that because it was not a targeted attack on corruption at all. My own calculation is that about 3 percentage points of the economy has slowed down because of demonetisation," he said at the Nani A Palkhivala Memorial Lecture here.
"The demonetisation had very little to do with corruption. It is the poorer people and the informal sector which has been hit very adversely. That was a non-starter frankly, I believe," he added.
Basu, the former senior vice president and chief economist of the World Bank, observed that with global oil prices coming down and the improvement in ease of doing business, the growth should have been at levels of 2005-08 at 9.3-9.4 percent, but it took a knock due to the note ban.
"Nearly 86 percent of the value of currency that is in circulation, to suddenly declare that (as) illegal tender, and four hours for that notice and two months for people to change that money, is a complete disrespect of the market. There are some laws of the market, which if you jolt it in such a big way the economy is going to slow down," he added.
"When corruption is endemic and all over, you have to be careful about one thing. You can't use a ham-handed instrument to put an end to corruption because corruption resides with a lot of legitimate activity. If you try to put an end to corruption by stopping all activities of a certain kind you will probably put an end to corruption, but you will bring the economy to a crashing halt," he added.
On the issue of bank money being parked outside the country and investigating all the bank accounts abroad, he said, "Indians have bank accounts abroad. The one's who are doing business with different countries, travelling back and forth and lot of it is legitimate banking. If you unleash bureaucracy on that, everyone is a suspect, you are going to bring normal business to a halt. You have to be surgical in terms of corruption control."
While lauding the government for rolling out the Goods and Services Tax (GST), he was also critical of its implementation. "It is a very good policy. I am glad it has been done. Its implementation has not been good at all. It has to improve vastly. It has to be streamlined," he said.
World
The police officer has been identified as Colonel Alexey Safonov of Russia's Stavropol region. He is reportedly accused of running a mafia gang along with his 35 officers.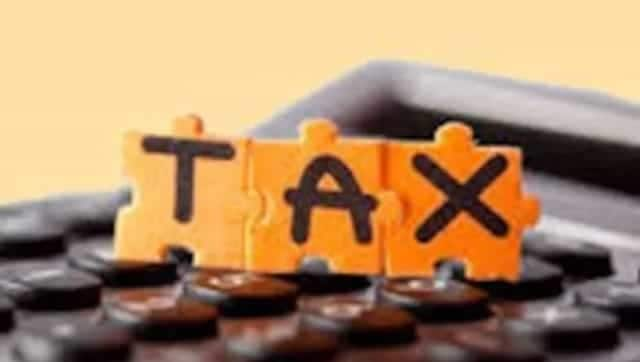 Business
Net direct tax collection in the April-June quarter of the current fiscal is over Rs 2.46 lakh crore, as against more than Rs 1.17 lakh crore during the same period of the previous fiscal
India
Shortfall in GST compensation to states in the current fiscal estimated at Rs 2.59 lakh crore, of which about Rs 1.59 lakh crore would have to be borrowed