Demonetisation: Enough cash available, efforts on to augment note supplies, says Shaktikanta Das
Allaying fears of shortage, the Finance Ministry said on Monday that there is enough cash in the system and delivery channels are being augmented across the country to help cash-starved citizens.
New Delhi: Allaying fears of shortage, the Finance Ministry said on Monday that there is enough cash in the system and delivery channels are being augmented across the country to help cash-starved citizens.
Giving details of the high-level meeting chaired by Prime Minister Narendra Modi late on Sunday night, Economic Affairs Secretary Shaktikanta Das said it was decided to activate all channels for dispensing cash.
With regard to rural areas, he said the cash holding limit for 1.2 lakh banking correspondents (BCs) has been increased to Rs 50,000 and banks have been given flexibility to increase this limit on case to case basis.
It has been also decided to provide cash multiple times to the BCs, so that rural population is served.
Besides, supply of cash to 1.3 lakh branch post offices would be enhanced so that public can get banknotes.
Together, these 2.5 lakh delivery points, mostly in rural areas, would be able to give bigger quantum of cash to the public, he added.
For the urban population, Das said recalibration of ATMs has already started and they will start dispensing the new Rs 2,000 currency notes from Monday or Tuesday.
However, he clarified that the higher cash withdrawal limit of Rs 2,500 is only for recalibrated ATMs.
Additionally, a large number of micro-ATMs will be deployed to help people withdraw cash through debit cards.
To mitigate their hardship, the RBI has started distributing high security Rs 500 notes from yesterday.
To help small traders meet their business requirements, Das said the government has decided to increase the cash withdrawal limit to Rs 50,000 per week for small businesses.
"Considering the cash availability, (for) the business entity having current account for past three months, the limit has been increase to Rs 50,000 per week to pay wages and meet sundry expenses," he said.
He stressed that "enough cash is available with the RBI and there is absolutely no reason for the members of the public to feel any kind of panic and the supply of various networks will be improved in days to come."
As far as government departments and Central PSUs are concerned, he said they have been advised to carry out all payments online and resort to cash withdrawal only in totally unavoidable situations.
In order to make transaction through cards cheaper, Das said RBI has asked National Payments Corporation of India to waive its various transaction charges. Similarly, banks have been advised to waive debit and credit card charges.
He also said the government yesterday extended use of old defunct Rs 500 and Rs 1,000 notes for paying household utility bills, fuel, taxes and fees and purchases from co-operative stores till 24 November. The earlier deadline was 14 November mid-night.
Many decisions to increase cash supply were taken after the situation was reviewed by Prime Minister Narendra Modi last night in a high-level meeting that was attended by the Home Minister, Finance Minister, Minister of Coal and Power and Minister of State for Finance.
The meeting was also attended by RBI Governor and Deputy Governor R Gandhi, apart from senior Finance Ministry officials.
Das said the focus of the government is to activate all channels of distribution to ensure that cash is dispensed to the public.
"So the focus is further strengthening and activation of the network of Business Correspondents, the network of post offices, ATM networks and the network and reach of the banking system, activation and widening the facility of
e-payment and finally great emphasis... is given on improving public convenience," he said.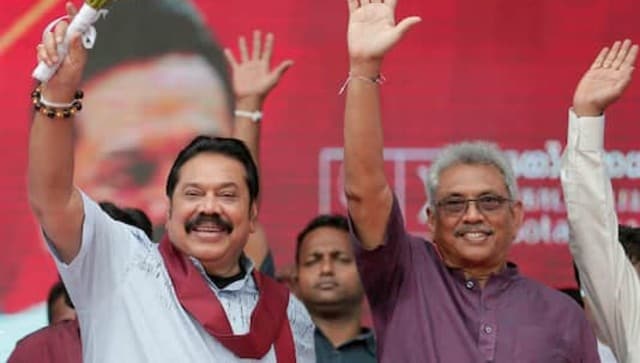 World
A shortage of foreign currency has hindered the ability of the island nation of 21 million people to import goods, prompting the government to declare a state of emergency and impose rationing.
World
USIBC and CII hosted an interactive session in Washington on Wednesday
World
Lanka is facing a severe foreign exchange crisis after the pandemic hit the nation's earnings from tourism and remittances, Finance Minister Basil Rajapaksa said