Prime Minister, Narendra Modi's decision to demonetise Rs 500, Rs 1000 notes on 8 November is one of the biggest disruptive reforms India has seen in decades. The move also invited criticism as it resulted in a prolonged cash crunch and hit the economy and general public.
Simultaneously, the government also initiated a big campaign to create a cashless economy, citing this as one of the objectives of demonetisation and bring all transactions under tax scrutiny.
To encourage people shift to digital transactions the Modi-government announced a slew of initiatives in early December. This include discounts on purchase of fuel and insurance products through digital modes (Read here). The government's campaign to nudge people to move towards non-cash transactions have shown some results.
The following table shows how non-cash transactions have increased post the demonetisation announcement: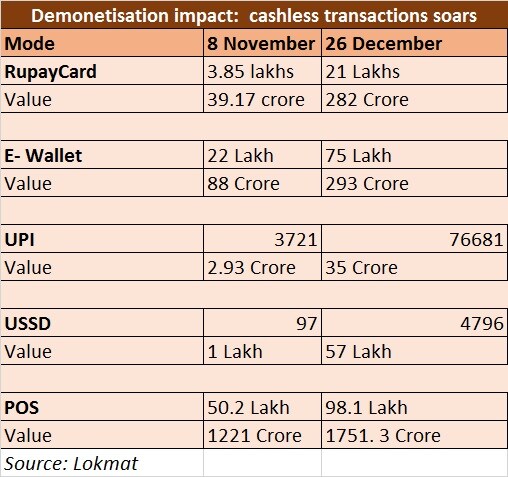 Updated Date: Jan 02, 2017 17:34 PM