Demonetisation effect: Firstpost visits Dhasai, Maharashtra's first cashless village
A tiny village Dhasai, some 70 km from Thane, and around 140 km from Mumbai, has become Maharashtra's first cashless village. But, unlike Akodara, where mobile banking is the main mode of payments, here it's card payments via EDC machine.
Akodara, a tiny village in Gujarat, became India's first digital village in 2015 and is now reaping benefits of a cashless economy. While the whole country is stressed due to the demonetisation of Rs 500 and Rs 1,000 notes, the villagers of Akodara, who transact on mobile banking almost on daily basis, have nothing to complain. Now a tiny village Dhasai, some 70 km from Thane, and around 140 km from Mumbai, has become Maharashtra's first cashless village. But, unlike Akodara, where mobile banking is the main mode of payment, here it's card payments via EDC machine.
Post demonetisation, the situation in the village got worse. No one had cash in hand and all business were conducted only on credit. However, there's a limit to which a business can function on credit. Barbers had to cut their customers' hair on credit; groceries were sold on credit; chicken, meat and medicines were bought on credit; seeds and fertilisers were bought and sold on credit.
Naresh Raiker, a barber in the village, says: "Post demonitisation, I gave people haircuts on udhar (credit). The first day after the demonetisation, I did a business of Rs 450, but carried no money home, as everything was done on credit."
Same views were echoed by Sayed, the chicken shop owner, "I had to sell chicken and mutton on credit, and it's been 18 days now. Some have not even paid back the money they owed me and I allowed it in good faith."
The impact of demonetisation was extreme. Firstpost spoke to farmers, villagers, shopkeepers, and all voiced the struggle. With a population of less than 10,000, most have Jan Dhan accounts and RuPay debit cards. However, most never used the card before demonetisation. Primarily, a village of farmers and adhivasis (tribals), it has around 150 shops and is the biggest village amongst the 25 villages in the surrounding area.
There are two banks in the village – Thane District Central Co-operative Bank and Vijaya Bank. Neither had any cash to dispense in the initial days post the note ban. Even those who managed to get cash later had Rs 2,000 notes and no one could tender change for such a high denomination.
When the situation got out of hand, the villagers, traders and local NGO Swatantryaveer Savarkar Rashtriya Smarak in collaboration of Bank of Baroda decided to change things and ditch the dependency on cash.
Navtej Singh, the general manager of Bank of Baroda, Mumbai Zone, says, "Nearly 40 percent of shops have already been given POS/EDC machines. In a few days, the whole village will become cashless."
Dr Atul Chaudhary also saw a dip in the number of patients post the currency ban. The OPD number fell by 50 percent. However, the doctor was quick to apply for the ECD machine and had already gotten a few patients using their debit cards to pay him consultation fees. "The literacy in this area is low, just 60-70 percent of the population is educated, that too till 10th or 12th grade," he says.
"Going cashless have many alternate routes, like card payments, net banking and mobile payments but low literacy is primarily the reason why we chose debit cards as the mode of payment instead of mobile banking," says, Navtej Singh.
Which means as long as the trader knows how to use the EDC machine and swipe the card, using a debit card to make payments becomes a pretty painless act for most villagers, especially the illiterate ones.
The bank has installed the machines for free and the trader has to pay a fee for every swipe. The fee, also known as interchange money in banking parlance, is fairly less just 0.75 percent for transaction up to Rs 2,000. That's just 0.75 paise for every Rs 100 swiped.
Raiker, the barber we spoke to, says: "I don't mind spending a small fee of 0.75 percent. The money will move directly from the customer's bank account to my account. If I have cash in hand I tend to spend it, now it will reach my account directly and I will automatically be able to save more."
Many villagers said that carrying cash wasn't particularly the best option but now carrying a debit card will make their live much easy.
Maruti Behre, a farmer who made his first debit card transaction to buy a kilogram of mutton says, "Now that I have an ATM card, I won't be using cash."
Unlike the digitally-equipped Akodara, where literacy level is also high, Dhasai still has to learn the basics. Although this looks like the first step towards a cashless economy in the tiny village of Maharashtra, it may just be the beginning.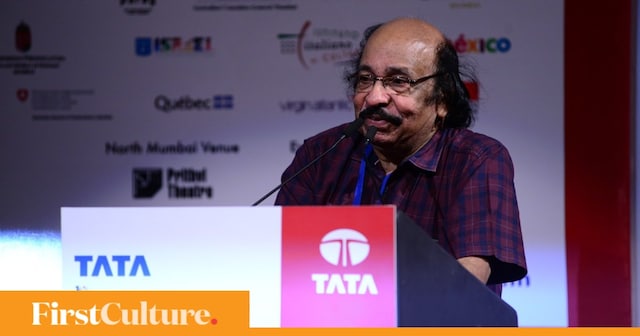 India
After his account was restored on late Saturday night, the Malayalam poet posted on the social media site: "If the choice is between being on FB and being a democrat and a human rights defender, I have no doubt where I should stand"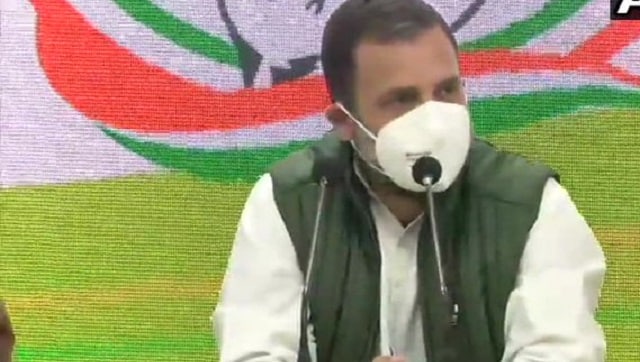 India
The Congress leader said that the Centre's lack of a clear strategy, and its hubris in declaring premature victory as the virus was spreading, has placed India in a highly dangerous position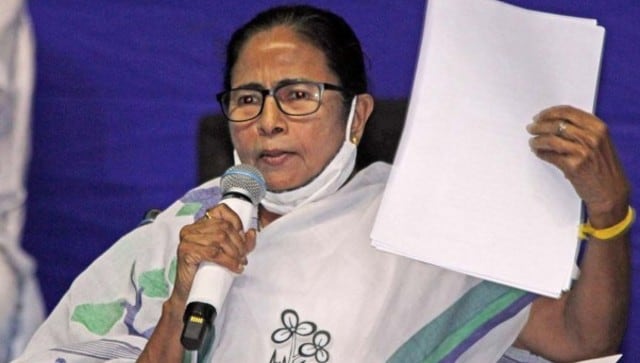 India
The West Bengal chief minister called on the prime minister for liberal and proactive import of COVID-19 vaccines