Demonetisation: Despite hardships, industry believes good days are ahead
Despite faced with hardships, several industries in India feel demonetisation will have positive effects on the economy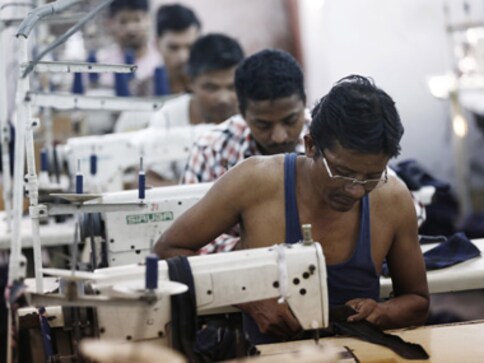 Sandip Jat, who works in an apparel manufacturing company in Noida, is more than happy to receive Rs 36,000 as a three-month salary advance from his employer. Given his meagre salary, it would not have been possible to accumulate this amount in a short period of time. But, the note ban imposed by the Government of India has made it possible for him.
After the move to curb black money, it has become common to pay out advances in various forms, especially for those companies that have big amounts of cash stashed in their safes.
Bimal Jain of Punjab Haryana Delhi Chambers of Commerce says that loans and advances could be ways in which some people may try to get rid of old currency notes they had in their personal safes. Sandip is one of the beneficiaries of this largesse.
He told Firstpost that his company sells apparel abroad. And so, the company is by no way affected by the cash crunch. "The purchase of raw materials has always been made through banks by our company. The old notes, that the company had in its possession, were paid to us as salary advance. So we are facing no cash crunch," he said.
Industry experts say that the companies that have been regularly using cash transactions are worst-hit. "Most of our transactions are made in cheques but the cash payments we make for some expenditures have been temporarily stalled. Since we have a long standing with our suppliers they have agreed to it," says Pramod Agarwal of Surinder Devi Creations.
Jain says that the move has not only affected businesses that are used to cash transactions but even those who deal in luxury goods.
Wakeel Ahmed, who works in a company that sales car batteries, says that sales have fallen by 90 percent after demonetisation.
" The dealer who used to order 100 batteries a day, now, does not order even 10 of them. It seems that people have stalled purchase of batteries that are mainly used in car engines," he says.
Fall in demand is largely attributed to lack of liquidity among the people by the industry, but it hopes that sales will recover as soon as the new currency comes in.
Even though former Prime Minister Dr Manmohan Singh's stated on Thursday that demonetisation will cause slowdown in the economy, the industry is optimistic that it will bear fruits for the economy in the future.
Pramod Agarwal, of  Surinder Devi Creations told Firstpost that the money that will be unearthed by this process will, in turn, enrich the economy.
Members of the industry also believe that demonetisation will result in a realistic pricing of various goods and commodities, which will strengthen the value of rupee.
"Once  foreign currency accumulation increases in the state coffers due to appreciation of  rupee, budget deficit will decrease. That will boost up the economy," he adds.
In the same note Hari Prasad, proprietor of Manokamna Exports says, "For the last fifteen days I have been carrying a cheque of Rs 50,000 and not being able to encash it. Many of my workers are absent from work because they have to go to banks. Still, I am happy with the move and to make all transactions digital. It will make corruption difficult."
Regarding the criticism that demonetisation has received, Prasad compares it with the advent of computerisation in accounting. He says that when computerisation was introduced in accounting processes, many people were wary that it will lead to loss of jobs. But now computers have become part of our daily lives. "The case is similar with demonetisation. Once people get accustomed to it, they will understand its good effects," he says.
India
As per the latest data by Society of Indian Automobile Manufacturers (SIAM), two-wheeler dispatches to dealers also witnessed a dip of 17 percent at 15,28,472 units, compared to 18,49,546 in September 2020.
Arts & Culture
Since Bhatt is a household name, Agarwal is optimistic that having her financial backing will help his start-up enter new markets.
India
The government had decided to replace the over 200-year-old Ordnance Factory Board into seven entities to improve self-reliance in the country's defence preparedness