Demonetisation deposits: RBI says still reconciling figures, will release data at earliest
These figures would need to be reconciled with the physical cash balances to eliminate accounting errors/ possible double counts etc, the RBI has said
The Reserve Bank of India has clarified that it is taking all steps to expeditiously complete the computing of the deposits received after the demonetisation of Rs 500 and Rs 1,000 notes from 9 November and will release the numbers at the earliest.
The periodical deposit figures released earlier were based on aggregation of accounting entries done at the currency chests all over the country, the RBI said in release posted on its website.
"Now that the Scheme has come to an end on December 30, 2016, these figures would need to be reconciled with the physical cash balances to eliminate accounting errors/ possible double counts etc. RBI has already initiated this process and till this is completed any estimate may not indicate the actual numbers of the SBNs that have been returned," the clarification said.
The clarification comes in the wake of reports that the banks have received deposits close to Rs 15 lakh crore, of estimated Rs 15.4 lakh crore worth junked currency notes that were in circulation, from the 50-day demonetisation exercise.
A PTI report citing sources said between Rs 14.5 lakh crore and Rs 15 lakh crore may have come back into the banking system and RBI is still doing reconciliation and cross-checking.
When asked if about Rs 15 lakh crore has come to the system till December 30, Finance Minister Arun Jaitley said, "I don't know the number."
Both the government and the RBI have not come out with the official statement on how much have been deposited in various banks at the end December 30, the last date for depositing and exchange of junked Rs 500/1000 notes.
The last official number on this was only till December 10 when RBI said that the old notes of Rs 500 and Rs 1,000, which have been returned to the central bank and the currency chest amounted to Rs 12.44 lakh crore.
On the last day of demonetisation, RBI had asked all banks including cooperatives to report details of deposits of old Rs 500/1,000 notes to it after the close of banking hours.
Finance Ministry had said that there were lot of areas where double counting could have happened.
So the Finance Ministry had identified those areas and had requested RBI and banks to again double check.
There could be slight addition in the deposit of junked notes as extended exchange facility is available to certain specified category.
According to terms and conditions of RBI for availing this benefit, NRIs and Indians returning from abroad will have to physically show the junked 500 and 1,000 rupee notes to customs officials at the airport and get a declaration form stamped before they can deposit the demonetised currency in RBI during the grace period.
Indians who were abroad during November 9 to December 30 have been given a three-month grace period till March 31 to deposit the junked notes, while for the NRIs, it is six months till June 30.
While there is no limit on deposit of defunct notes by an Indian national who was abroad when the 50-day window was in operation, NRIs can deposit only Rs 25,000 as per FEMA law restrictions.
With PTI
Find latest and upcoming tech gadgets online on Tech2 Gadgets. Get technology news, gadgets reviews & ratings. Popular gadgets including laptop, tablet and mobile specifications, features, prices, comparison.
India
In a letter posted on Twitter, the stand-up comedian also wished to volunteer the time that would be allotted to the hearing of his contempt case to other matters and parties who have not been as lucky and privileged as him to 'jump the queue'
India
TN Manoharan, former non-executive chairman of Canara Bank, has been appointed as the administrator of the bank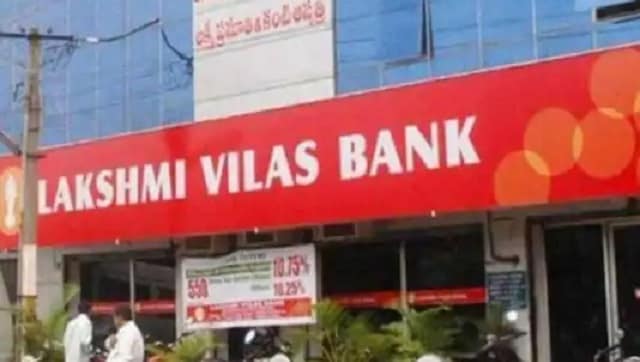 Business
The moratorium imposed on the crisis-ridden lender will be removed on Friday and depositors of LVB will be able to operate their accounts as customers of DBS Bank India from that day, said the Central bank