Demonetisation: Could its objectives have been achieved by other means? Parliamentary panel asks govt officials
Members expressed concerns over demonetisation's impact on 'Brand India' as the country has now ceased to be the world's fastest growing major economy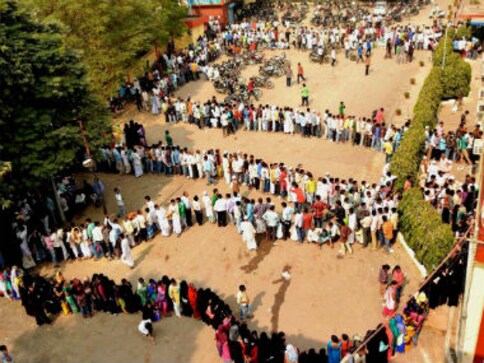 A parliamentary panel today sought to know from finance ministry officials if the objectives of note ban could have been achieved by other means, and also decided to call representatives of union ministries and states to assess the impact of demonetisation, sources said.
The Parliamentary Standing Committee on Finance, headed by former minister and senior Congress leader M Veerappa Moily, has been looking into demonetisation, which was announced by the government on November 8 last year, and its impact on the economy.
Economic Affairs Secretary Subhash Chandra Garg, Financial Services Secretary Rajiv Kumar and CBDT Chairman Sushil Chandra today apprised the committee on various aspects of the note ban, sources said.
The ministry officials have been asked to give opinion on alternative ways to meet the objectives of demonetisation, which included checking black money, curbing terror funding and promoting digitalisation of payments.
Members expressed concerns over demonetisation's impact on 'Brand India' as the country has now ceased to be the world's fastest growing major economy, they said.
GDP growth in the first quarter of the fiscal slowed to a three-year low of 5.7 per cent.
Sources further said members felt that more inputs were needed to study the impact of demonetisation. It was decided to call representative of various ministries, like agriculture and commerce.
Further, the panel has decided to seek view of state governments on ramifications of note ban.
While briefing the panel earlier, RBI Governor Urjit Patel had said the country's infrastructure is not fully geared for handling digital payments, sources added.
In its next meeting on November 16, senior officials of the telecom ministry and stakeholders would give their views on the infrastructure readiness for digital payments.
Politics
Days after Moily stressed the need for a 'major surgery' on the Congress to make it electorally more competitive, Khurshid said these 'wonderful phrases' are not the answer
Politics
The Congress veteran said the top leadership should make a proper assessment of leaders in the party, asserting that 'one cannot make people leaders when they do not deserve it'