Demonetisation anniversary: Narendra Modi a visionary but PM must take persuasive approach to reforms
The jury is still out on whether demonetisation was a good or bad policy and whether it has met its stated and unstated objectives but one year into Narendra Modi's incredibly disruptive move, the perils of forcing through a major policy decision in a diverse democracy is clear.
The jury is still out on whether demonetisation was a good or bad policy and whether it has met its stated and unstated objectives but one year into Narendra Modi's incredibly disruptive move, the perils of forcing through a major policy decision in a diverse democracy is clear. The reaction to demonetisation indicates that an elected leader's efforts — regardless of strength, majority or intent — will remain constrained by the checks and balances of a democracy.
This is not to dismiss demonetisation as a failure. That would be premature, and even wrong. Though impatient public discourse has already turned the step into a binary between success and failure, in reality any reformative measure has a set of short, medium and long-term reactions that play out over an extended period of time.
These responses have become exaggerated and even distortive in this case because there were simply no reference points. As the effect of demonetisation still unfolds in the world's largest democracy and the second-most populous nation, a collation of the experiences show how difficult it is for democracies to be in control of the narrative when a disruptive move has been unleashed.
In the short term, initial euphoria of 8 November, 2016, had given way to a sense of stoicism and then panic as the government struggled to contain the aftershocks. The limitations of the state were laid bare as policy's high points turned into its deepest problems. While total secrecy was a prerequisite for the move to be effective, a creaky and corrupted system made remonetisation a nightmare despite RBI's frenetic pace of currency printing.
In the first 54 days, the central bank introduced 71 tweaks into the policy as a cat-and-mouse game panned out between the government and hoarders who were desperate to game the system. If the purpose behind the tweaks was to disallow the cheats to deposit their untaxed money back into banks — that wasn't met. It was evident that though the government was in control of the political narrative, it failed to achieve desired results on the economic front in the short term.
But did demonetisation succeed in its objectives in the medium term? Let us look at a few examples.
The expectation that a large amount of currency notes won't make its way back into the system was belied as it became clear later that low-level graft in the form of collusion between corrupted bank officials and hoarders has resulted in nearly 99 percent of devalued bills making its way into the system.
This necessitated a recalibration of the government's objectives because now it had to employ data-mining tools and press big data analytics into service to ferret out the tax cheats and hoarders instead of having the luxury to simply write off the RBI liability on bills that it expected not to return.
Return of the notes into the system wasn't a measure of the scheme' failure — as has been wrongly suggested by the Opposition and some analysts — but it did make the government work a little harder.
As Raghbendra Jha, Professor of Economics in Australian National University points out in The Times of India, "Some have argued that since of the Rs 15.44 lakh crore worth of currency denotified all but Rs 16,000 crore came back into the banking system demonetisation was a failure. This argument is wrong. All bank deposits have enough information to identify the depositor. Large depositors can be pursued to check their legitimacy."
This was eventually proved correct as data from ministry of corporate affairs showed that the government has cancelled 2.24 lakh suspected shell companies and has disqualified 3.09 lakh directors. As a Firstpost report elaborates, the government mined data from 54 banks post demonetisation, examined 58,000 accounts involving 35,000 companies and found that over Rs 17,000 crore was deposited and withdrawn. One firm had 2,134 accounts while another, which had a negative balance on 8 November, deposited and withdrew Rs 2,484 crore post currency swap.
This points to a deep malaise in the system that demonetisation helped address, and the findings are consistent with the government's medium-term objectives.
As finance minister Arun Jaitley writes in his blog: "When demonetisation was implemented, one of the intended objectives was to put identity on the cash holdings in the economy. With the return of Rs 15.28 lakh crore in the formal banking system, almost entire cash holding of the economy now has an address. It is no more anonymous. From this inflow, the amount involving suspicious transactions based on various estimates ranges from Rs.1.6 lakh crore to Rs.1.7 lakh crore. Now it is with the tax administration and other enforcement agencies to use big data analytics and crack down on suspicious transactions."
However, the achievement of medium-term objectives came at a transitory cost to the economy because domestic supply chain which is almost entirely maintained by the informal sector, remains severely crippled by demonetisation. This is where the limitations of a democracy are exposed.
Modi was faced with a curious, unsustainable dichotomy. India's shadow economy was estimated to be about 30 percent of the GDP, projected at around 28 lakh crore.
While this parallel economy (which formed a major part of the entirely cash-based SME sector) kept the wheels of Indian economy turning, it also meant that the tax system was inefficient, discouraged honesty and incentivised cheats while denying welfare schemes to those in the margins. To upend this system, Modi had to implement a short-term shock therapy that would have transitory costs but would eventually result in a formalization of the economy.
As Sajjid Z Chinoy, chief economist at JP Morgan, writes in The Indian Express, "The point of demonetisation/GST is to formalise the economy. This necessarily involves disrupting supply chains that run through the informal sector. The hope is that eventually these supply chains will be routed through the formal sector domestically. In the transition period, however, some disruption is inevitable…"
The problem is that in a democracy the enforcement of policies are reliant on a system which is subject to influence from different interest and pressure groups. It pulls in different directions and eventually force an uneven implementation. This also creates space for discontent that can be tapped by political rivals, and suddenly the transitory costs appear much larger and seemingly insurmountable.
This is why leaders in power refrain from taking disruptive reforms unless compelled to do so, because the political cost of taking such steps could be steep. The Congress has historically taken a palliative approach to chronic issues, while Modi has chosen to administer antibiotics. The right approach should have been a combination of the two, where crisis management mitigates the short-term shock while the disruptive reform process slowly settles down to make the economy leaner and healthier.
Modi's biggest problem has been the fact he tried to hurry through the antibiotic doses because he was working under a tight electoral deadline, and wanted the aftershocks of two disruptive reforms to settle down well before 2019. This hurry resulted in a forcible administering of two major policy decisions which a creaky system struggled to handle. It left space for Congress to claw back into public discourse through a laser focus on the struggles that accompanied the reforms process.
The problem before Modi, therefore, is that while he must initiate reforms and strive towards double-digit growth, he cannot do so in a hurry and being disregarding of collateral damage. If the Gujarat election result goes against BJP, his grip on the party may loosen. The very steps that economists such as Manish Sabharwal says has "made India a better habitat for formal job creation," will return to haunt him.
American economist Gary Becker, the Nobel Laureate who died in 2014, had written in Becker-Posner blog of the difference between autocracy and democratic form of government and how these systems impact economic growth: "visionary leaders can accomplish more in autocratic than democratic governments because they need not heed legislative, judicial, or media constraints in promoting their agenda."
Modi may see himself as a visionary, but he must work within the constraints of a democratic system. Therefore, his approach to reforms must be more persuasive and conciliatory.
Find latest and upcoming tech gadgets online on Tech2 Gadgets. Get technology news, gadgets reviews & ratings. Popular gadgets including laptop, tablet and mobile specifications, features, prices, comparison.
Politics
An inter-ministerial team has been setup to probe into alleged violation of rules by three trusts associated with the Nehru-Gandhi family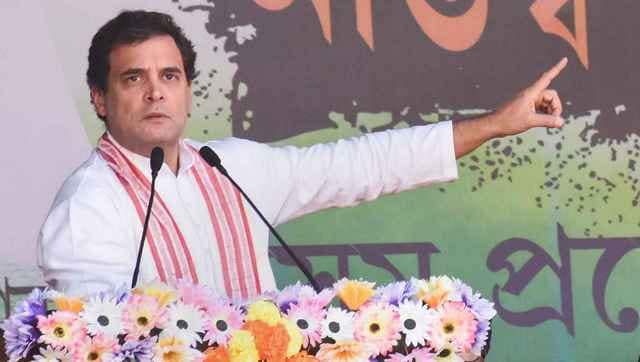 India
While driving the Congress party to dust, Rahul is leading by example on how not to lead it.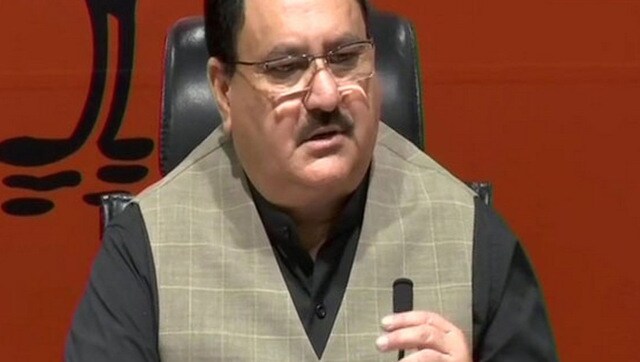 Politics
This is not the first time Nadda has gone after Rahul, or indeed the Gandhi family, but things seem to have escalated in the past few weeks.