Delay in acquisition of debt-ridden Bhushan Steel may lead to governance issues, says Tata Steel
The acquisition of any plant is always an anxiety for the future. 'We think the quickest way to resolve that is to close the transaction fast,' said T V Narendran, CEO and MD, Tata Steel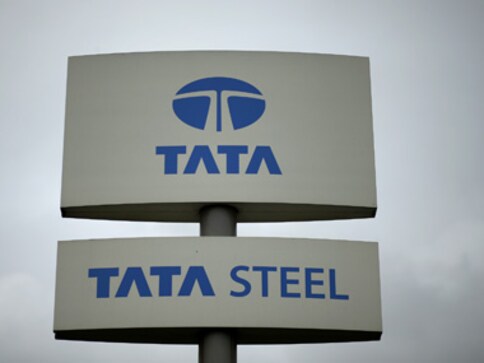 Mumbai: Tata Steel said on Wednesday any delay in the acquisition of debt-ridden Bhushan Steel may lead to governance issues since the latter has a running plant. The National Company Law Tribunal (NCLT) on Tuesday approved Tata Steel's bid for Bhushan Steel.
"In the short term, I think the delay in the process (acquisition) is a concern. We worry about the governance issues since Bhushan Steel is a running plant," Tata Steel executive director and chief financial officer Koushik Chatterjee told reporters here.
The committee of creditor (CoC) had approved Rs 32,500-crore deal along with 12.27 percent equity in Bhushan Steel offered by Tata Steel. "We valued the assets on the basis of going concern
and on the basis of strategic opportunity it can provide to us," he said.
Chatterjee said that the company want to see that the physical assets of Bhushan Steel are kept properly. "The depletion in assets in any form will be a concern and we will certainly look into it whenever the process is completed," he said.
The company's chief executive officer and managing director, T V Narendran, said that acquisition of any plant is always an anxiety for the future. "We think the quickest way to resolve that is to close the transaction fast," he said.
"The Bhushan Steel plant has a five million tonne capacity. We can easily see it going to 4-4.5 million tonne level. Beyond the five million tonne level, there will be a need for more investment," he added.
Narendran said the acquisition of Bhushan steel which has good presence in automotive steel will help the company in the growth of its automotive steel production. "We also have an opportunity with Bhushan Steel because we are expanding the second phase of our Kalinganagar unit," Narendran said.
Tata Steel has already tied up for financing of Rs 35,000 crore for acquiring Bhushan Steel, of which the equity portion is Rs 18,000 crore, while the debt is Rs 17,000 crore.
"Post acquisition, the delisting of Bhushan Steel is also possible, but it is too early to comment," Koushik said.
'Speedy resolution has positive implications'
Meanwhile, S&P Global Ratings on Wednesday said that speedy resolution of Tata Steel's takeover of Bhushan Steel has positive implications for resolving other stressed assets in the Indian banking system, S&P Global Ratings said on Wednesday. More than Rs 1 trillion ($15 billion equivalent) of steel assets are up for auction. This is the leading edge of an estimated Rs 9 trillion bad loan burden at Indian banks, it said.
"The speedy resolution of Tata Steel Ltd.'s takeover of Bhushan Steel Ltd. affirms India's fledgling bankruptcy law and has positive implications for resolving other stressed assets in the Indian banking system," S&P said in a statement.
Under the Bankruptcy Law, Indian banks have forced a number of defaulted steel mills to bankruptcy court. The law provides for resolution of bankruptcy cases within 270 days.
Tata Steel will pay upfront Rs 35,200 crore ($5.4 billion equivalent) to take over Bhushan, making this the biggest asset sale yet to be processed through India's new bankruptcy courts.
The case was resolved in just 10 months and closed on Tuesday when a court approved Tata's bid and dismissed claims from other creditors.
S&P Global Ratings said a time-bound resolution is a positive development for India's business environment. The previous open-ended resolution framework allowed vested interests to perpetually delay bankruptcy proceedings, it said.
"In our view, the Indian government and the Reserve Bank of India have enforced the new code by creating new dedicated bankruptcy courts with the power and resources to achieve timely rulings," S&P said.
The RBI's ongoing pressure on banks to recognise and resolve problem assets will lead to enhanced accountability and long-term sustainability of the banking sector, said the US-based rating agency.
For the steel industry, consolidation is a long-term positive. Large metal companies such as Tata Steel, JSW Steel Ltd., Vedanta Resources PLC, and ArcelorMittal have emerged as key bidders for the debt-ridden steel assets in the last few months.
"The planned acquisitions, if successful, would strengthen the market positions of Tata Steel and JSW Steel, whereas Vedanta could end up diversifying its commodities portfolio," S&P said.
Tata Steel has the financial capacity to spend up to Rs 70,000 crore (on an enterprise-value basis, and including Bhushan Steel) on stressed assets without hurting its credit profile, it said.
"However, Essar Steel will be too large to fit Vedanta's limited iron ore capacity and may lead to weakening of financial ratios if the proposed acquisition goes through," S&P said.
With the resolution of Bhushan Steel, the focus will now shift to other pending cases (such as Electrosteel Steels, Essar Steel, Monnet Ispat) where a timely resolution would bolster the credibility of the new legal framework," S&P said.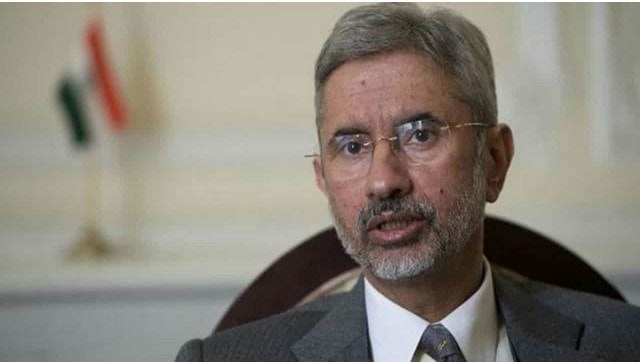 India
S Jaishnkar said India's approach to Afghanistan has always been guided by its historical friendship with its people and it will continue to be the case
News & Analysis
The just-revealed Suzuki GSX-S1000GT brings major design and styling changes over the bike it replaces and packs more tech than its predecessor.
News & Analysis
Having received purchase orders worth over Rs 600 crore on the first day of sales commencing, Ola Electric will temporarily stop taking bookings for the Ola S1 and S1 Pro.