Decoding Infosys: Why Narayana Murthy and Vishal Sikka were not made for each other
The Infosys brand has taken a hit and clients and investors are looking for more clarity.
As the war at Infosys escalated earlier this year, then CEO Vishal Sikka famously announced, "I am a Kshatriya warrior, I am here to fight." What he did not bargain for, perhaps, was his opponent Narayana Murthy becoming a Parashuram, the Brahmin in the Hindu myth who went on an killing spree of Kshatriyas.
Publicly, and ostensibly, the Infosys fight has focused on issues of corporate governance. The issues that came to the fore included the 24-month severance package of former CFO Rajiv Bansal which Sikka is alleged to have initially tried to hush-up and the allegedly overvalued acquisition of Skava and Panaya for $120 million and $200 million. Apart from these, Murthy has voiced concern about Sikka's performance and his salary package, which he thought was too high.
Murthy even went on to criticise Sikka openly. "All that I hear from at least three independent directors, including Mr Ravi Venkatesan (co-chairman), are complaints about Dr Sikka. They have told me umpteen times that Dr Sikka is not a CEO material but CTO material," he said.
To put Sikka's salary in perspective, here's the data of his peers. In 2015-16, Sikka's take-home of Rs 48.73 crore (including bonus and incentives) is the highest among peers. In comparison, N Chandrasekaran, TCS' then MD and CEO, drew Rs 25.6 crore, including perks and variable pay, according to data. Wipro's CEO Abidali Neemuchwala's annual pay was a mere Rs 12 crore.
However, one has to remember that Sikka's pay packet does not violate any law. Neither has it been kept a secret from anyone. It was approved by Infosys' board of directors and has been disclosed in the company's annual report. It is also true that Sikka took home a salary which was 935 times the median pay at Infosys last fiscal. Murthy is miffed because his long-stated philosophy of 'compassionate capitalism' suggests the ratio should ideally be 50-60 times the median. Frankly, this is arbitrary, and debatable.
But one has to understand where Murthy is coming from too. With a house in Palo Alto, Sikka lives in style. For Narayana Murthy whose entire life is a story about frugality, such expenses are pure anathema. Murthy has been known to lead live a simple life.
In any case, Sikka has left.  And Nandan Nilekani is in the saddle. But as things stand today, the Infosys brand has taken a hit and clients and investors are looking for more clarity.
In the final analysis, I think Sikka should have a copy of Sudha Murthy's novel Dollar Bahu. If Sikka had read the novel, he would have got a better understanding of the value system of the Murthys. Their sense of right and wrong. Their spartan world view and their humble philosophy – simple living and high thinking. I am not for a moment saying the Dollar-Bahu world of the Murthys should be every corporate Indian's chosen path, but had Sikka read the novel, the wise Kshatriya may never have come remotely close to the Brahmin Murthy. They were just not made for each other.
Find latest and upcoming tech gadgets online on Tech2 Gadgets. Get technology news, gadgets reviews & ratings. Popular gadgets including laptop, tablet and mobile specifications, features, prices, comparison.
Business
Sikka may brief participating fund managers on issues that have prompted some of the company's co-founders, including N R Narayana Murthy, to publicly air their discontent against the board.
Business
Making his first public statement on the row that broke out after co-founders Murthy, Nandan Nilekani and Kris Gopalakrishnan wrote to Infosys Board questioning hike in CEO's compensation and severance pay to quiting executives, Sikka said the company is based on a very strong fabric.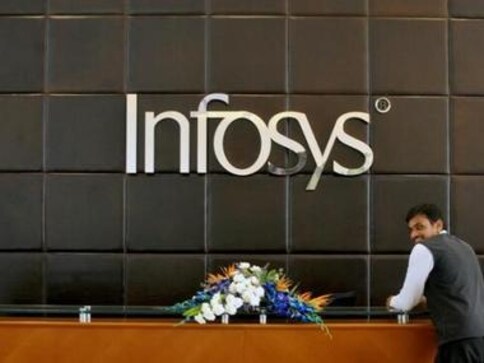 Business
The board of directors will meet on 23-24 October to also consider payment of an interim dividend