Decoding Indian IT after TCS, Infosys: Not just promoters' attitude, the very culture needs to change
It is the not the current top three companies that will make the change. Watch out for the dark horses which will make the leap
The obituary columns being written in newspapers about the Indian IT sector after the disappointing earnings of Infosys and TCS reveal the ostrich-like attitude the industry had assumed even as the impending death was written clearly on the wall a few years back. Most industry pundits had ignored an analysis this writer did a couple of years back, pointing out that technology shift would not allow linear growth. My efforts in reaching out to industry veterans, leaders and even the industry association went in vain. The concern was the largest job engine was facing headwinds that it was not acknowledging.
This is not the first time that the industry is facing such an existential crisis. In the late 90s, it faced Y2K boom and bust which coincided with the first dot-com bust. Companies were smaller then and several of them changed their model to adapt to the new reality. Many of them did not because of poor leadership, bad governance and poor foresight.
Silverline Technologies, Pentamedia group, Aftek Infosys and many others went under. The fact is most of the experts who write the obituary seem to be ignorant about it and are writing off the sector in a hurry.
The top ten companies we see today are the ones which made that transition successfully. This time around success combined with size has bred a new kind of arrogant inertia. The arrogance arises because of size. The smallest company in the top ten - Mindtree - is more than $700 million in revenues and arose out of the crash of 1999. The biggest, of course, is Tata Consultancy Services which was a private company in 1999 and went public very late.
The problem is that there is very little agility left in these companies. When the outsourcing boom started global majors like Accenture, IBM, Capgemini did pivot their models to build Indian capabilities. Some like EDS did not and are slowly shrinking. Indian IT companies have also seen their entrepreneurial leadership wither. Most of the big companies are no longer led by founders but by professional leaders. The latter have only seen the good times.
There are two challenges that Indian IT companies face: internal and external. While the external challenge is easier to classify as it is broadly the same for the top ten companies with one or two exceptions. It is not even the same for the next ten companies. The buzzword of SMAC (social, mobile, analytics and cloud) is the easiest way to encapsulate this challenge.
This is just the technological challenge. There is an economic one that is creating a bigger havoc. All the fears of globalisation are creating a perfect storm for Indian IT industry. Globalisation, immigrants, visas, and even offshoring are dangerous terms in today's world.
Combine the rising protectionism with an uncertain global economic growth and you have corporate paralysis in decision making. Not many companies are investing in discretionary IT spends in these times, so the growth budget for IT or even tech product companies is shrinking. Even $128-billion Cisco is changing tracks from engineering to software services. Cisco has been successful many times before in pivoting its business as it has always been an acquisition hungry company. This is why even if its size is huge, it is capable of turning around, while Indian IT and software companies are panting at $7-8 billion of revenues. The reason is myopia of not just the leadership but promoters and the board.
The IT collapse will not just be corporate disasters and would have far reaching consequences for local and national economies. The collateral damage may affect several city economies. While a number of CEOs feel that the current wave is just about digital and will subside, it is not just digital it is also automation.
Automation, data science and artificial intelligence are changing the contours of the industry very rapidly. A bank is not just worried about blockchain technology disrupting its business it is also witnessing fin tech players leveraging tech to offer better services. Indian or multinational IT companies have not really helped their clients to cut costs, a fin tech leveraging the cloud cuts its tech cost by one twentieth.
This is the disruption that IT CEOs rarely admit in their public speak. Outsourcing or offshoring enterprise was structured on maintenance revenues of large servers, multiple legacy applications and networks. Suggesting a shift to the cloud was never an answer or an option for them or the client. A fin tech provider can cut down the cost of any transaction many times thanks to technology. It is the same in manufacturing, retail and other industries. The technology consultants did not keep pace with technology and are no longer.
While the top five Indian companies are heavily dependent on the BFSI segment and within that too the maintenance revenues it is not the same for all companies. Persistent or KPIT has a different model. The top five will have to look for pivots maybe through acquisitions. Not small niche, acquisitions for justifying to analysts and investors but important ones that can help change the revenue trajectory.
The challenge is again promoters, board and even culture of these companies that is risk averse and technology ignorant. Therefore, it is the not the current top three companies that will make the change. Watch out for the dark horses which will make the leap.
K Yatish Rajawat is a digital strategist and policy commentator based in New Delhi. He tweets @yatishrajawat.
Find latest and upcoming tech gadgets online on Tech2 Gadgets. Get technology news, gadgets reviews & ratings. Popular gadgets including laptop, tablet and mobile specifications, features, prices, comparison.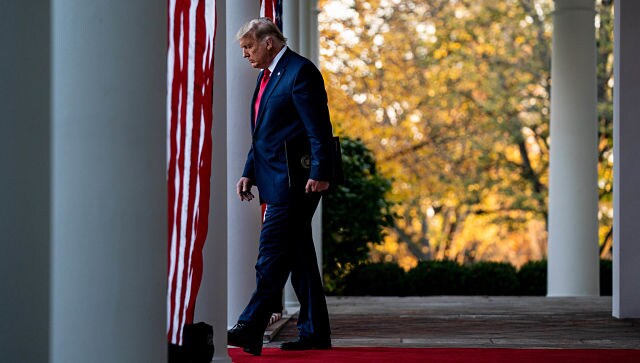 World
Many observers of Trump family history have reflected on the influence of the patriarch, developer Fred Trump, who had his own version of the binary taxonomy of humanity: The strong and the weak
India
For the best part of the century, Kashmir's politics has been shaped by opportunistic compromises, half-measures—and, when these failed, ruthless coercion
World
Given the dynamics at play, India is reduced to a mute spectator as are the other neighbouring countries like Iran, Tajikistan and Uzbekistan who have their own sovereign, sectarian, ethnic and strategic interests at stake, with the evolving narrative