Decoding Flipkart townhall: Co may have already lost the top slot to Amazon
The company has about 30,000 employees across the country, with many joining owing to inorganic growth over the last five years.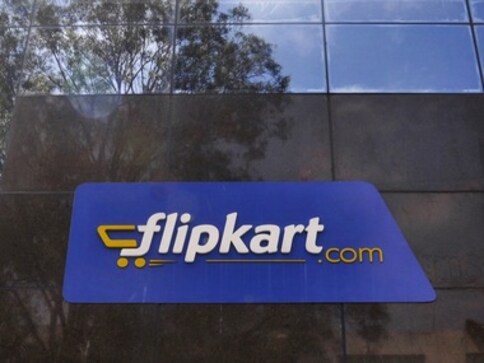 Reeling under lower valuation, exits by many senior executives and downsizing of staff in the face of intense competition in the digital world ahead of the festival season, leading e-tailer Flipkart had a soul-searching townhall discussion with its employees last week, the company said on Monday.
"At Flipkart, we have an open and transparent culture. The townhall that we conduct regularly is one of the pillars of this culture of openness," the company's spokesman was quoted as saying in an IANS report.
The reason for the intensive introspection at the townhall seems to be also the fact that Flipkart may have lost its lead position in the e-commerce space to Amazon. According to a Mint report, Flipkart reported gross sales or gross merchandise value (GMV) of less than Rs.2,000 crore in July, while Amazon's corresponding number was  above Rs.2,000 crore. Meanwhile, Snapdeal (Jasper Infotech Pvt. Ltd) reported gross sales numbers of roughly Rs.600 crore, a fall of more than 50 percent from the sales until the end of last year, said two other people familiar with the company's numbers, Mint reported quoting unnamed sources.
However, Flipkart's spokesman said, "We continue to have a significant lead over the competition on all important customer parameters including sales."
Whether indeed Amazon has overtaken Flipkart cannot be verified. The worries at Indian e-commerce giant is palpable as seen at the townhall.
According to an IANS report, Presiding over the discussion on Friday (August 19), Co-Founder Sachin Bansal is said to have admitted that the nine-year-old city-based company had missed some of its targets and that he was "replaced because of performance".
The candid townhall meeting was held in the backdrop of the company recently asking about 1,000 employees to quit or take severance package for non-performance as part of its annual appraisal policy.
According to a Bloomberg report, at the townhall angry employees openly 'accused the management of betrayal'.
The company has about 30,000 employees across the country, with many joining owing to inorganic growth over the last five years.
"We believe this (townhall meeting) leads to an environment of trust, openness and respect. We are also probably the only large company in India to have this open and collaborative culture," a Flipkart spokesman claimed.
Flipkart has seen several high profile exits of its employees or Flipsters in the last eight months including Mukesh Bansal - Head of Commerce platform, Ankit Nagori - a long-time Flipster and Chief Business Officer, Punit Soni - Flipkart's million-dollar hire from Silicon Valley who headed product and strategy and Manish Maheshwari - head of seller business.
While the performance management philosophy was part of the inter-active session at the townhall, most of the time was spent on discussing the strides the company had made in its business performance.
"Some of the highlights of the discussion were on the company raising the game on execution, increasing speed of customer deliveries, upping the stakes on product quality resulting in growth in customer NPS (Net Promoter Score) as well as maintaining a healthy lead over competition," the spokesman added.
NPS is an index that measures the willingness of customers to recommend a company's products or services to others.
The changing dynamics of business in the e-commerce space had also forced the company to defer the joining dates of campus recruits from leading management and engineering institutions.
Interacting with media recently here after meeting Karnataka Industries Minister R.V. Deshpande, Sachin Bansal said his company was exploring different revenue streams, as e-commerce penetration in India was still at two percent of the overall shopping as against 8-10 per cent in growth markets like China and the US.
In July 2014, Flipkart had raised $1 billion (Rs 6,000 crore) in fresh funding from a group of investors, when it was valued at a whopping $7 billion (Rs 42,000 crore).
(With inputs from IANS)
Entertainment
Bhramam might have elevated itself to a whole new level with more cultural shades and subtleties. In short, by being an adaptation rather than a remake of Andhadhun
Entertainment
When you have exhausted so much time in creating various documentaries about Justin Bieber, there would come a point when you have little else to say.
Entertainment
"I can't imagine getting a release during a festival in theatres because hierarchy-wise, it would go to the men first," says Jyothika, whose 50th film Udanpirappe releases on Amazon Prime Video India on Dussehra