Debt-ridden Air India expects to pay lenders, jet leasing firms in two weeks; eyes fresh capital from government
Three banks and two aircraft leasing companies have reportedly served default notices on Air India over the past few weeks.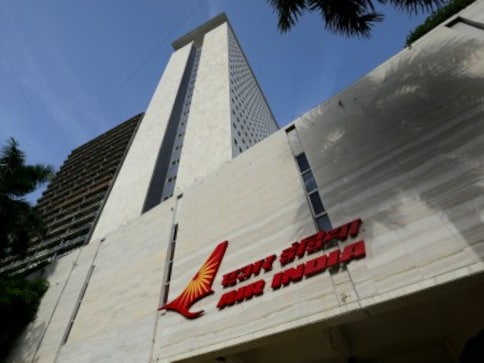 Debt-laden Air India Ltd expects to clear dues owed to lenders and aircraft leasing companies in a fortnight, by when it expects to receive fresh capital from the government, according to a media report.
"We are confident of getting the equity infusion and shall clear all dues to our lenders and business partners by 15 August," an unnamed Air India official told the Mint. The official was reportedly referring to a 'first reminder' issued by some banks and aircraft leasing companies.
Three banks and two aircraft leasing companies have served default notices on the airline over the past few weeks, Reuters reported on 30 July.
Meanwhile, Air India has sought Rs 2,121 crore of additional equity from the government for the fiscal year 2018-19 to make pending payments to its vendors, a source at the airline told the news agency.
Air India hasn't paid vendors
The carrier owes about Rs 1,800 crore to its vendors, including lessors and banks that have demanded payment from the beleaguered airline, following the government's unsuccessful efforts to privatise the carrier, Reuters added.
Air India has received Rs 27,195.21 crore till date from the government under the turnaround and financial restructuring plans approved  in 2012. In the ongoing financial year, the state-owned airline received an equity infusion of Rs 650 crore up to June, Minister of State for Civil Aviation Jayant Sinha told the Lok Sabha on 26 July.
All government guaranteed loans and interests thereon are being paid by the government by way of equity infusions into the airline, Sinha said in a written reply.
The minister said that under the Financial Restructuring Plan (FRP), the high cost of working capital loans have been converted into long-term debt carrying lesser rates of interest so as to reduce the financial burden on Air India. "The Turnaround Plan (TAP) / FRP includes budgetary support amounting to Rs 30,231 crore spread over 10 years i.e. up to FY 2020-21, and also equity support for the payment of principal / interest of the non-convertible debentures."
The government's proposed strategic disinvestment of Air India failed to take off in May. At the end of March 2017, the national carrier had a debt burden of more than Rs 48,000 crore, the PTI reported. The (TAP) as well as the FRP were approved for Air India by the previous UPA regime in 2012.
With inputs from agencies
Business
To revive the loss-making national carrier, government is working on modalities for Air India's strategic disinvestment
Business
Air India has to pay about Rs 500 crore each month in interest or about Rs 16.5 crore each day of the year as interest outgo
Business
Following a suggestion by NITI Aayog, the government is endeavouring to privatise Air India