Dawood's blood-money: Why banks need to clean up their act
Bank of Baroda has denied any wrongdoing in handling the funds of a Dubai exchange named as a conduit for Dawood Ibrahim's money laundering operations. But is a denial enough?
In an exclusive report yesterday, Firstpost reported how "crime kingpin Dawood Ibrahim Kaskar's cash has begun washing up on the shores of Nassau island...Ibrahim has emerged as the principal provider of financial services to narcotics traffickers and jihadists across South Asia - a business pegged at over $3.5 billion a year, which uses front companies to access the global financial system."
The report also mentioned Bank of Baroda, the public sector bank with the biggest international presence, as receiving "successive wire transfers of several hundred thousand dollars from Dubai-based currency exchanges suspected of laundering organised crime proceeds." The firms included the al-Dirham Exchange named in an Indian government dossier on Dawood Ibrahim's operations.
Bank of Baroda today confirmed its relationship with the Dubai exchange, but denied "any involvement" in the "alleged transfer of funds as reported in the media."
In a press release issued this morning, Bank of Baroda's Chairman and Managing Director, SS Mundra, had this to say about Firstpost and CNN-IBN's revelations that the Karachi-based ganglord was using its Nassau offshore operation to launder money:
"In response to some of the news items appearing in a TV Channel regarding the purported transfer of funds through Bank of Baroda, Nassau Branch, Bahamas, it is clarified that Bank of Baroda, Nassau, has been maintaining, among others, the account of Dubai Exchange for last several years.
It is a KYC (know-your-customer) compliant account where transactions take place in (the) normal course of business to established banking channels.All AML (anti-money-laundering) guidelines are followed.Hence we deny any involvement of Bank of Baroda in alleged transfer of funds as reported in the Media.
We further clarify that Bank of Baroda, Nassau Operations are conducted strictly within the regulatory framework of host/home country and are subject to usual systemic controls".
The bank had earlier failed to respond to queries sent by Firstpost and CNN-IBN. The rebuttal, however, raises more questions than it answers.
First, Bank of Baroda indirectly admits that Firstpost's revelations on its Nassau operation handling Dubai funds are, essentially, true. It says it has maintained accounts for the Dubai Exchange, "among others". Dubai currency exchanges were named in a 2011 dossier handed by New Delhi to Islamabad as a conduit for Dawood Ibrahim Kaskar's money laundering operations. Now we have confirmation that an Indian-owned bank operates accounts for them.
Second, Mundra vouches for the integrity of its Dubai clients, saying their accounts are KYC compliant. This is interesting since there are plenty of reasons why highly-mobile individuals and companies might want accounts in offshore havens. But Dubai currency exchanges? How exactly does the bank in Nassau establish the integrity of its clients in Dubai? Does it monitor the customer's activities? What are its anti-money laundering systems, and how adequate are they?
Earlier, a Firstpost report had criticised the Reserve Bank of India's failure to act in the face of revelations resulting from a Cobrapost sting which exposed gaping holes in how India's three top private sector banks - HDFC Bank, Axis Bank and ICICI Bank - offer red carpet welcomes to those with money to invest - never mind its colour. KYC norms seem to be routinely flouted by Indian banks in India - let alone in Nassau - when the rich and powerful are involved.
Third, Bank of Baroda has said that its actions are legal. But this claim is also a red herring, since no one has alleged criminal wrong-doing. The banking regulations of offshore tax havens - which in essence give a high degree of secrecy to customers, in return for low interest-rates and no taxes - are the whole source of the controversy. In a country to which transnational crime pose a national security threat, it's the connection itself, and not the criminality, that matters.
Last year, the United States senate investigations sub-committee slammed HSBC for dealings with terror and organised crime-tainted entities, including banks in Saudi Arabia, Iran and Mexico. None of the entitles HSBC dealt with were illegal. The senate's investigators, though, said HSBC just hadn't done enough to make sure terrorists and criminals didn't have access to the financial system. It is also holding separate hearings on tax-evasion through offshore banks. In India, the tragedy is that no-one is even willing to ask questions, let alone investigate.
For years now, it's been clear that organised crime uses offshore banking - and that banks don't want to do anything about it. Gretchen Peters, a transnational crimes expert, told Firstpost that things wouldn't change until "we see some bankers in Ferragamo suits perp-walked into court and put away for long jail sentences". That sentiment is going to grow until banks start acting.
Now is probably a good time for Bank of Baroda to start reviewing what it is upto in Nassau.
Find latest and upcoming tech gadgets online on Tech2 Gadgets. Get technology news, gadgets reviews & ratings. Popular gadgets including laptop, tablet and mobile specifications, features, prices, comparison.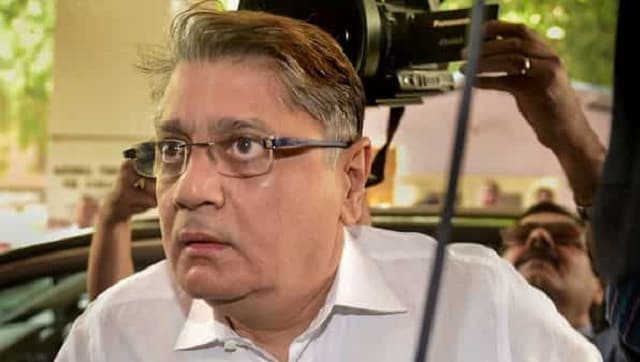 Business
The ED had slapped money laundering charges against the Kochhars and their business entities for 'illegal sanctioning of loans amounting to Rs 1,875 crore to the Videocon Group of companies'.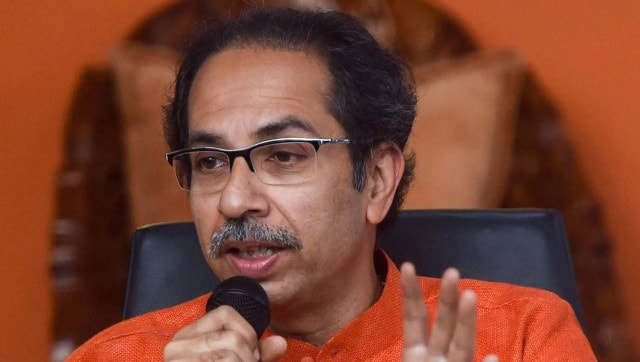 India
An unidentified person rang up the 'Matoshree' number twice around 10.30 pm on Saturday, said police, adding that efforts are being made to trace the call