Nestle's damning silence: Maggi needs to do a 'Cadbury' before it is too late
The closest comparisons to the Maggi controversy are perhaps the Cadbury 'worms in the chocolate' controversy and the 'pesticide in the soft drinks' scandal that hit cola giants Pepsi and Coca Cola.
Wednesday was a particularly bad day for Nestle.
The Delhi government banned Maggi from the city for 15 days, the company stock tanked 10 percent, retail chain Big Bazaar announced it was pulling the product off its shelves across the country and the Indian Army said it would advise its personnel to stop consuming it, and ban it from their canteens.
But apart from a Nestle official emerging from a meeting to say that the company had explained their stance to the Delhi government, the company has maintained a stoic silence over the issue, one that even some industrialists have questioned.  The Nestle global site doesn't even acknowledge the controversy in India. There is this set of FAQs on the official Nestle India site, which you might read if you ever find it. It hardly receives star ranking on the company website, and hardly qualifies as a response to the media storm raging right now.
On the question of whether it plans to recall Maggi, this is what the Nestle India says: "On 30 April 2015 the local authorities in Lucknow asked us to recall one batch of MAGGI Noodles (around 200,000 packs) which were manufactured in February 2014 and expired in November 2014. Nestlé India's practice is to collect stock that is close to its expiry date from distributors so we are confident that these packs are no longer in the market.
"On 3 June 2015 the Delhi authorities made a press announcement that a 15 day ban would be imposed on MAGGI Noodles and that Nestlé would be served with a notice to recall the product from retail outlets in the state. We are yet to receive an official notification of this from the authorities," the company said.
The company said that it hasn't withdrawn the product from the market yet since it is convinced about its safety and they're working hard to resolve the matter with the central and state governments. The company even explains away the presence of lead in samples tested by the Delhi and Uttar Pradesh food regulators.
"We regularly monitor all our raw materials for lead, including testing by accredited laboratories. These tests have consistently shown lead in MAGGI Noodles to be within safe limits. In addition to testing both raw materials and finished products for lead, we carry out extensive research on lead and contribute to global efforts to assure safety in this area," the company said.
But there are no advertisements, billboards or loud marketing campaigns with a celebrity touting its safety despite the company claiming to have tested 500 samples across batches.
Brokerage CLSA has criticised Nestle's silence, saying its stoicism is doing no good for a product that contributes over 20 percent of the company's revenues and at a time when it is under pressure to raise its profits.  Noting that these developments could hit all 'Maggi' branded products like ketchup and other pasta, the brokerage house says the long term impact of the controversy will depend on Nestle's response.
The closest comparisons to the Maggi controversy are perhaps the PR debacles that hit Cadbury and Pepsi and Coca Cola.
In Cadbury's case, when worms were found in its flagship brand Dairy Milk chocolates in 2003, its sales reportedly dropped a whopping 30 percent at the height of the festival season. But the company hit back months later by investing Rs 15 crore on machinery to revamp its packaging, roped in Amitabh Bachchan to endorse the product and increased their advertising spending by 10 to 15 per cent for a quarter, notes this Rediff report.
When Pepsi and Coca Cola were confronted with allegations that its aerated drinks had injurious levels of pesticide, the beverage giant responded by introducing special seals that assured consumers of the product's safety. This measure was accompanied by advertisement campaigns with A-list brand ambassadors like Aamir Khan touting its safety.
Pepsi chief Indra Nooyi later said that the company's marketing response to the controversy was terrible.
"One thing I should have done was to appear in India three years ago and say: 'Cut it out. These products are the safest in the world, bar none, and your tests are wrong,'" Nooyi said in an interview to Business Week.
"Combine the public seeing the mercenary side of us, along with the fact that this was an American company," she said explaining why the brand had come under such fire due to the controversy.
Both Cadbury and the soda companies, however, successfully saved their brand from impending doom.
It remains to be seen if  Nestle can pull the same PR rabbit out of its hat. The situation is similar with allegations of contamination -- in this case, lead and MSG -- and the need to convince consumers of their product's safety.
"Not much can be done at Nestle's end now except them proving that their product is safe. Marketing campaigns to fi re-fight the issue can only be done once regulators are assured on product safety," Ramesh Chauhan, MD of Bisleri, told the Economic Times.
Nestle will necessarily have to launch a publicity blitz to save its product, but the more it delays the inevitable, the more its silence will be read as damning. As Firstpost's Sandip Roy pointed out : "But the real leaden feeling is about a feeling of betrayal. We could forgive Maggi for always taking more than those promised two minutes to cook but it's harder to forgive a betrayal of nostalgia." 
Maggi currently has an army of loyal supporters on Twitter and other social media, who are willing to defend it even at its lowest point. But they won't hang around forever, and Maggi's window to reclaim its place in their hearts is shrinking by the day.
First Cricket News
The ban on Zoysa, a left-arm seamer, is backdated to 31 October 2018, when he was provisionally suspended.
science
There are between 8,000-12,000 lions at some 350 farms, where they are raised for hunting, tourism, academic research and their bones.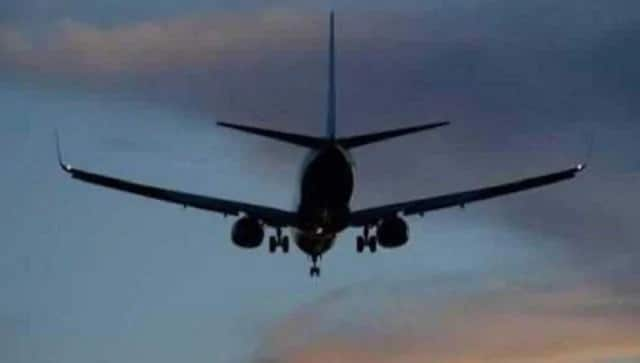 India
As Nepal reported an all-time high of 7,448 daily cases, PM KP Oli called for help with vaccines, diagnostic equipment and kits, oxygen and critical care medicines