Cyrus spat: Tata Sons refutes charges, says Mistry revealing his true colours
Tata Sons has said the developments at Indian Hotels board meeting reveal the true colours of Mistry and his ulterior motives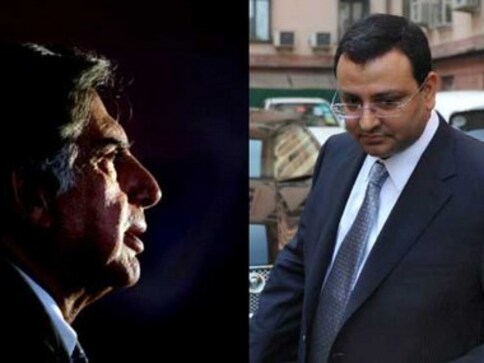 Tata Sons has in a strong statement said today refuted all the allegations raised by ousted chairman and said the directors of the holding company were concerned with its results under the tenure his tenure.
The directors were concerned about their duty to all its shareholders, particularly, the Tata Trusts, who hold 66% of the equity capital, the statement said.
Denying Mistry's earlier charges, Tata Sons has said that he was aware of the issues since he was associated with the company as a director for many years prior to his appointment as executive vice-chairman in 2011 and then as executive chairman in 2012.
It said Tata Sons' dependence on TCS was a source of concern for directors and shareholders and that ther was little or no profit on sale of investments during Mistry's tenure.
According to the statement, dividend income from 40 companies continuously declined from Rs 1,000 crore in 2012-13 to Rs 780 crore in 2015-16. This reflects the decline in the total profits of those 40 companies from which dividends are paid during the last four years.
Also impairment provisions increased from Rs 200 crore to Rs 2,400 crore during Mistry's tenure, indicating his inability to stem falling values and turn around the "hotspots".
Mistry had earlier in a statement termed five companies, namely Tata Motors PV, Tata Steel Europe, Indian Hotels, Tata Power Mundra and Tata Teleservices, as "legacy hotspots".
The statement also said the developments at Indian Hotels board meeting reveal the true colours of Mistry and his ulterior motives.
Business
The Tata Sons "board has not covered itself with glory", Cyrus Mistry has said in his mail
Business
In the last three years, both in conduct and in their statements to the world at large, Tata Group's leadership has shown scant respect for the rights of minority shareholders, Mistry said.
Business
Cyrus Mistry, the ousted Tata Sons chairman, said he has taken the decision in the overall interest of the Tata group, whose interests are far more important than those of any individual