Cyrus Mistry, Ratan should take a leaf from JRD's book on the Tata way of doing things
There is nothing new about this scenario in the private sector except that tawdry scenes like this were never associated with the Tatas and the JRD legend covered all warts and spots.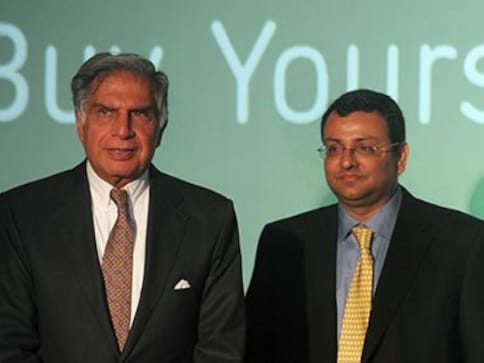 In the great corporate cosmic sense if the Board wants you to go you go. It doesn't matter how wrong it is, how much sour prejudice is involved in the decision or whether you deserve it or not, it is not yours to keep and good manners mean you shut the door quietly after you.
The Ratan Tata-Cyrus Mistry bar-room brawl falls squarely in that category. There are thousands of CEOs and presidents and editors and top-flight executives who have dumped, dropped given the five o'clock letter or simply the old heave-ho with no good reason beyond bruised egos.
They can nurse the grievance, feel let down, even go public and make all the mewling sounds they want but the fact is that they have been voted out by a hostile Board and all that is left is for the dirty linen to be hung out for public glee and gloating.
Cyrus Mistry is an Irishman of Indian origin who was given full power as the sixth Chairman of the group and the second not to bear the name Tata. In doing so he may have well-wounded feelings, run roughshod over the old guard and triggered an in-house mutiny. So be it.
There is nothing new about this scenario in the private sector except that tawdry scenes like this were never associated with the Tatas and the JRD legend covered all warts and spots.
JRD was so above it all that expecting that baton to stay unscratched for so long is unrealistic. In his time the hierarchy was a family and those retired JRD men and women in the world can rightfully wring their hands and fall upon their knees and bemoan the lot that has befallen their company but times have changed.
JRD Tata was a giant. Guarded by his faithful secretary Ms Hopegood (think I have the name right) getting to see him was a major project. For a while he had taken a kind of shine to me when I was in Weekly under Khushwant Singh and would meet him over the 'exposes' I was writing on Air India and he was always kind and gentle and shared three factors that I have never forgotten.
He said, it is easy to hurt people, you are young and brash and you have attacked my airline but never lose sight of the greater good and weigh your scoops or whatever you call them in the same scale.
One day he told me that if he could remove one person per year per company without the unions getting into the act and giving no reason the productivity of this nation would rise by 500 percent.
JRD never carried any money and we once met at the Sea Lounge of the Taj Hotel in Mumbai where no special attention was permitted to be given to him as the man except a certain privacy in that no one would be allowed to approach.
It was a moment of history. He had just been told in the rudest way possible that he was no longer chairman of Air India. But he kept his appointment.
He talked about the decency of Air Chief Marshal PC Lal in calling him from Kolkata to say that Prime Minister Morarji Desai had ordered him to take over Air India from JRD and would that be fine by him and the former air chief asked for permission.
"I told the Air Marshal he must follow orders," JRD said, "But that does not mean I have to like it."
He sipped water and you could see the hurt rising like a thin mist in his eyes because the prime minister hadn't even warned him that his airline was being taken away so abruptly.
And he said, "There is always a graceful way of doing things don't you think, if you have to do something do it with dignity?"
We sat in awkward silence. It was 1978 and in his memoirs later and interviews he gave to various journals being so crassly robbed of Air India was perhaps an act which pained him most of all. He would express his outrage with grace and dignity because for him those were two attributes you never gave up.
I shook his hand and he said words to the effect that he had just lost his airline and was most annoyed that two top Air India executives KG Appuswamy and Nari Dastur had quit in protest to the sudden appointment of the Air Marshal.
"We don't do that at Tatas," he said, "We don't gang up and pressure our Prime Minister, I must make them stop from leaving and continue to work with Lal."
Slightly bent by the hurt of it all he walked out slowly and I never saw him again.
Perhaps Cyrus and Ratan can both take a leaf from this book, a book on manners and the Tata way of doing things. A scroll of an ethos written by their mentor and bring back the grace and dignity that marked everything JRD did even when under fire.
Stop it now gentlemen, you are hurting no one but yourselves and even though I may not have the words exactly right you have heard these words and the voice that spoke them to know this was the legacy he left behind…keep it going with grace and dignity.
Business
The stake sale process, which begun on January 2020, faced delays due to the COVID-19 pandemic
India
The plane landed safely at Thiruvananthapuram airport and another flight was arranged for the passengers to travel to Sharjah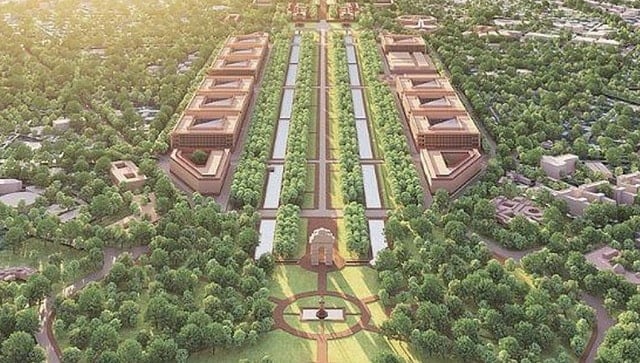 India
In this day and age where even private homes undergo renovation regularly, the Indian State continues to operate out of 90-year-old repurposed colonial homes retained after independence