Cyrus Mistry ousted: Check out this chart to know how Tata companies fared under him
In the last four financial years between FY13-FY16, Tata Motors saw its sales turnover surge 44.6 percent to Rs 280,097 crore from Rs 193,698 crore
The ouster of Cyrus Mistry as chairman of Tata group raised serious question mark over his handling of the plethora of companies during the nearly four year period when he was at the helm.
If one looks at the period between 2012-13 and 2015-16, several Tata group firms reported a remarkable improvement in the several corporate earnings parameters.
Although over 100 companies are operational under the Tata group stable, we have listed out 26 entities under the Tata house where the sales turnover exceeded over Rs 1,000 crore in the previous fiscal year i.e 2015-16 in comparison to the turnover in FY13.
In the last four financial years between FY13-FY16, Tata Motors saw its sales turnover surge 44.6 percent to Rs 280,097 crore from Rs 193,698 crore.
In percentage terms Tata Capital Housing was the biggest performer whose sales turnover zoomed 224 percent to Rs 1,255 crore from Rs 387 crore in FY13.
Similarly, Tata Elxsi's turnover jumped 73 percent to Rs 1,075 crore, while TCS, which has been facing operational headwinds this fiscal, witnessed its sales turnover flare up 72.5 percent to Rs 108,647 crore in FY16.
Of the lot, Tata Steel, however, failed to improve its performance in the last four financials as subdued domestic demand and persisting weakness in the UK market hurt its overall performance. Sales turnover of Tata Steel dropped 12.4 percent to Rs 121,618 crore during the period under review. Another group entity Tata Motors Finance also failed to gather momentum, as turnover declined 19 percent to Rs 2,314 crore from Rs 2,854 crore.
In terms of net profit, Tata Elxsi clocked a stupendous performance, soaring 389 percent to Rs 154 crore, while Tata Capital Housing witnessed its bottomline zoom 304 percent to Rs 113 crore.
Among the bluechip Tata group companies, TCS' profit gained by several notches, surging 72 percent to Rs 23,928 crore in four year period.
Profit of Voltas jumped 74 percent to Rs 341 crore, while Tata Chemicals shot up 63 percent to Rs 784 crore in period under review.
Last month, Mistry, who took up the baton at salt-to-software conglomerate in December 2012 from his predecessor Ratan Tata, said he wanted the group firms to have speed and agility to adapt to turbulent environments even as he maintained that the existing debt level is not a matter of concern.
He further said 'green shoots' of a turnaround was visible at Tata Motors, and Tata Steel has the potential to grow significantly while several Tata firms are gaining traction in two new markets of Iran and Myanmar.
However, the rising debt level of the group over a period of time certainly raised some concerns for the investors.
Speaking on debt, Mistry last month said, the gross debt across the group has gone up by about 2 percent per annum in US dollar terms while cash and equivalents have grown at over 10 percent, leading to a decline of 3.3 percent in net debt.
On the other hand, the total debt level of 26 above-mentioned companies compiled by Firstpost rose by 31 percent in the last four financials to Rs 370,845 crore.
"At the group level, therefore, the aggregate debt is not something I feel concerned about... Of course, for a more meaningful discussion, these numbers would require to be viewed at each company's level," Mistry said last month.
Despite the rising debt level, Tata group managed to grow its assets in last four financial years.
Total assets of the aggregate companies cited above grew by 33 percent to Rs 606,589 crore from Rs 457,670 crore in FY13.
To sum it up, Mistry may have failed to garner support from the Tata board, but the financial performance of several group entities during the period shows that a much longer rope to the former chairman could have been more beneficial. But the writing was already on the wall.
India
The excitement at the news of the prodigal 'Maharaja' returning homebrings, apart from a feeling of déjà vu, a sense of 'closure'
India
Under JRD Tata, Air India redefined style, comfort and high-class on-board service. Its airhostesses in their exotic silk saris were a global phenomenon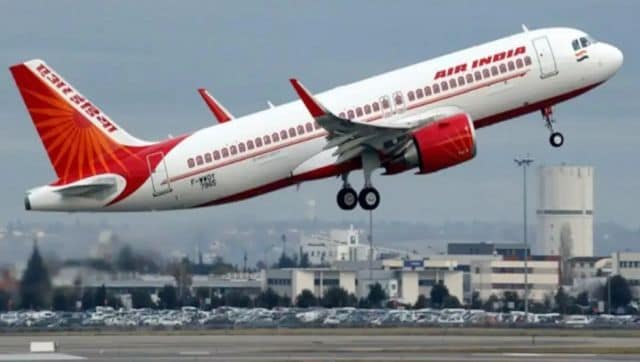 India
As the Tatas start to revive the airline post acquisition, Air India faces the dual challenge of intense competition in the domestic market, which also includes possibly two new airlines