Cyrus Mistry hires legal top guns to battle out Tata Group in courts
After the Tata caveats in various institutions to prevent a legal escalation apart from hiring ing a battery of lawyers, Mistry has also roped in top-notch lawyers to represent his case in the courts if the need be.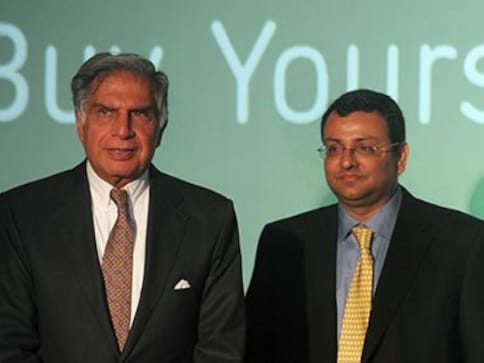 Although the Tata Group-Cyrus Mistry war has not yet stepped out of the corporate arena and entered into the courts, indications are abundant that both the sides are quietly preparing for a long haul all guns blazing assault on each other if it turns into a legal one.
After the Tata caveats in various institutions to prevent a legal escalation, The Economic Times reported that Mistry has also hired top-notch lawyers to represent his case in the courts if the need be.
"Cyrus Mistry has roped in senior advocate of the Bombay High Court Janak Dwarkadas, ace lawyer Somasekhar Sundareshan and law firm Desai & Diwanji to fight any legal battle after he was replaced as chairman of Tata Sons board on October 24."— said a report in The Economic Times.
According to media reports, soon after the removal of Mistry as the chairman of the salt-to-steel conglomerate group, the Tatas filed caveats in the Supreme Court, Bombay and Delhi high courts and the National Company Law Tribunal.
The group also roped in crème de la crème firms that fight corporate legal wars like the Shardul Amarchand Mangaldas & Co, Karanjawala & Company and AZB & Partners besides a battery of top lawyers including Harish Salve, Abhishek Manu Singhvi and Aspi Chinoy, a News18 report said. The group had reportedly approached senior lawyer and former Union minister P Chidambaram, former Solicitor General of India Mohan Parasaran and retired justice RV Raveendran before it finally decided to pull down the curtains down on the Mistry era.
Following his removal on Monday, a shocked Mistry managed to shock the markets and the corporate world, even more, when he claimed in a letter to the company board that a realistic assessment of five Tata companies, namely Indian Hotels Company, Tata Motors PV, Tata Steel Europe, Mundra Ultra Mega Power Project and Tata TeleServices, can lead to nearly $18 billion write-down. He even termed them as "legacy hotspots".
According to Reuters, the former Tata group chairman alleged in his letter that after he became chairman of Tata Sons in December 2012, the articles of association of the company were changed in a way that limited his freedom to make decisions without interference. Mistry said he had opposed some of the group's strategies, such as its re-entry into the aviation business through joint ventures in Vistara and AirAsia India, and took a particular swipe at Ratan Tata's Nano small car project.
"As there is no line of sight to profitability for the Nano, any turnaround strategy for the company requires to shut it down," he wrote in the letter. "Emotional reasons alone have kept us away from this crucial decision." Mistry was also critical of the group's foreign acquisition strategy, saying it resulted in a massive debt burden, especially the buyout of its European steel business which faced "potential impairments in excess of $10 billion."
The Tata Group, on Thursday, responded to these claims made by Mistry although it preferred much sober tone in a clear attempt to de-escalate the situation which is otherwise sullying the image of India's iconic business house.
"It is a matter of deep regret that a communication marked confidential to Tata Sons board members has been made public in an unseemly and undignified manner. The correspondence makes unsubstantiated claims and malicious allegations, casting aspersions on the Tata group, the Tata Sons board and several Tata companies and some respected individuals," the group said in a statement available on its website.
"As the Executive Chairman, he was fully empowered to lead the group and its companies. It is unfortunate that it is only on his removal that allegations and misrepresentation of facts are being made about business decisions that the former Chairman was party to for over a decade in different capacities. The record, as and when made public, will prove things to the contrary... It is unfortunate that Mr Mistry had overwhelmingly lost the confidence of the Members of the Board of Directors for a combination of several factors," the statement read.
India
The government is selling its entire 100 percent stake in Air India which has been in losses ever since its merger with domestic operator Indian Airlines in 2007
Entertainment
The Bombay HC quashed the two FIRs after Sahil Khan's lawyer and Ayesha Shroff told the court that they had settled the dispute between them amicably
Entertainment
Bombay HC has dismissed Kangana Ranaut's plea that sought quashing of the complaint registered against her by Javed Akhtar