Cyrus Mistry denies rumours, says not going in for litigation against Tata Sons
Tata said that the was looking forward to working with the Group again.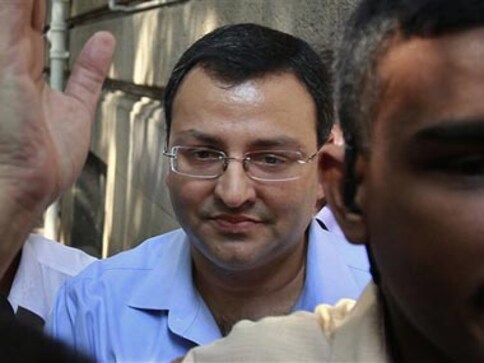 (This article has been updated with the statement from Cyrus Mistry's office.)
Putting at rest the rumours swirling around about how furious he was over the manner in which he was relieved from the Chairman's post, the quiet and rarely heard Cyrus P Mistry, former Chairman of Tata Sons has issued a statement saying that neither he nor the Shapoorji Pallonji Mistry Group (Mistry's family owns 18.4 percent stake in Tata Sons) would go in for litigation.
According to the Economic Times report (which mentioned that it had a copy of the statement), Mistry's statement said: "Events of the past 24 hours obviously involve an element of sensitivity if not surprise. They need time for being assessed. As and when a public statement becomes necessary, it would be made."
A statement from Cyrus Mystery's office further clarified: "A caveat is a notice filed by a party fearing legal action seeking notice before action. Tatas have filed caveats seeking notice from Cyrus Mistry fearing legal action. Cyrus has not filed any caveats. He has already made a statement that such concerns are misplaced at this stage."
According to the ET report, the Tatas have filed the caveats to preempt any ex-parte orders and not to hear any matter without allowing the other side to appear.
Ratan Tata met CEOs of the various Tata firms at Bombay House and assured them that a permanent leadership will be in place. He said his role as chairman would be only for a short time.
Commenting on the recent developments in the Group, Tata said, according to a Business Standard report, "We will evaluate and continue to undertake those that are required to. If there is any change, they will be discussed with you. The companies must focus on the market position vis a vis competition, and not compare themselves to their own past. The drive must be on leadership rather than to follow."
Tata said that he was looking forward to working with the Group again.
India
Tuhin Kanta Pandey said that Department of Investment and Public Asset Management (DIPAM) will now make a plan to monetise four other subsidiaries of Air India which are with the special purpose vehicle Air India Assets Holding Limited
India
The sale of Air India shows the government has finally realized it is the citizen's right to run a business. The government's job is to ensure proper regulation.
Business
The airline will now be on its own and will see its own PSS (Passenger Service System), website and more. The change will have to be communicated to the market and would mean additional expenditure.