Cyclone Fani: Deadline for filing April GST sales returns extended by a month for 14 districts in Odisha
The Finance Ministry has extended the deadline for filing summary sales return for April in 14 districts of Odisha affected by cyclone Fani by a month till 20 June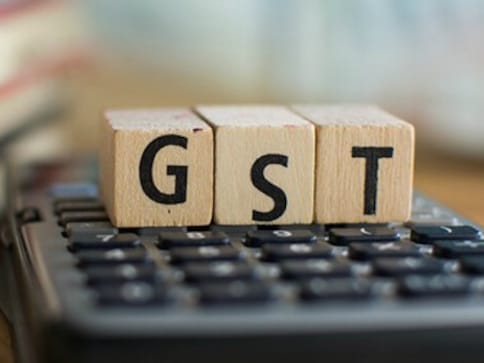 The due date for filing summary sales return GSTR-3B and GSTR-1 for April was earlier notified as 20 May and 11 May, respectively

However, the CBIC notification extends this deadline of GSTR-3B and GSTR-1 for the specified 14 districts in Odisha to 20 June and 10 June, respectively

Odisha was hit by 'extremely severe' cyclonic storm Fani earlier this month, which has left 64 dead and at least 241 people injured in the state
New Delhi: The Finance Ministry has extended the deadline for filing summary sales return for April in 14 districts of Odisha affected by cyclone Fani by a month till 20 June.
Similarly, the due date for filing final sales return or GSTR-1 for April for taxpayers having aggregate turnover more than Rs 1.5 crore too has been extended by a month till 10 June.
In two separate notifications, the Central Board of Indirect Taxes and Customs (CBIC) said that these extended deadlines for filing April returns would be for registered taxpayers whose principal place of business is in the districts of Angul, Balasore, Bhadrak, Cuttack, Dhenkanal, Ganjam, Jagatsinghpur, Jajpur, Kendrapara, Keonjhar, Khordha, Mayurbhanj, Nayagarh and Puri in the state of Odisha.
The due date for filing summary sales return GSTR-3B and GSTR-1 for April was earlier notified as 20 May and 11 May, respectively.
However, the CBIC notification extends this deadline of GSTR-3B and GSTR-1 for the specified 14 districts in Odisha to 20 June and 10 June, respectively.
Odisha was hit by "extremely severe" cyclonic storm Fani earlier this month, which has left 64 dead and at least 241 people injured in the state.
First Cricket News
Symonds, 46, died in a car crash near the Alice River Bridge on Hervey Range Road in Queensland, Australia. According to the police, the former Aussie all-rounder died on the spot after his car rolled off the road in the Townsville area of Queensland.
India
The erosion in the land mass at the river mouth due to Cyclone Asani near Podampeta has damaged around 15 to 20 per cent of the record 5.5 lakh eggs laid by the sea turtles in the five km-long nesting site from 28 March to 4 April, said a senior forest department official
India
Heavy rains accompanied by strong winds lashed many parts of the city and the district, under the influence of Cyclone Asani on Tuesday