Customers need not worry: No continuous holidays for banks at March-end
Banks will not remain closed for five consecutive days starting from Thursday, a union leader said on Monday
Chennai: Banks will not remain closed for five consecutive days starting from Thursday, a union leader said on Monday.
"The banks will work on 31 March (Saturday) and there is no continuous holidays as per messages in the social media," D. Thomas Franco Rajendra Dev, General Secretary of the All India Bank Officers Confederation told IANS.
He said banks will be closed on Thursday and Friday owing to Mahaveer Jayanthi and Good Friday.
Saturday banks will remain open since it is the fifth Saturday of the month. Banks are only closed on second and fourth Saturdays.
On 2 April, the banks will remain shut for annual closing of accounts.
Find latest and upcoming tech gadgets online on Tech2 Gadgets. Get technology news, gadgets reviews & ratings. Popular gadgets including laptop, tablet and mobile specifications, features, prices, comparison.
Business
A section of public sector bankers on Thursday raised questions about the RBI seeking powers to regulate state-owned banks saying it apparently failed to act against officials in the ICICI Bank-Videocon matter despite claiming to have enough powers to deal with private sector lenders.
Business
Most of the banks have already informed their customers about the strike and its impact on their normal banking operation.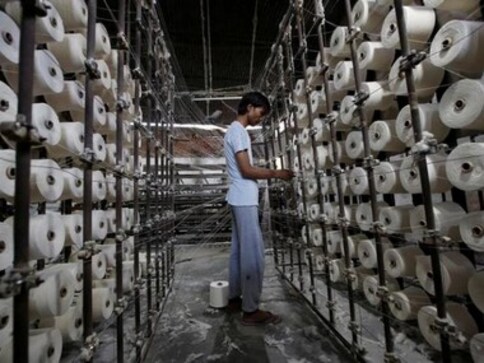 Business
Lenders to Alok Industries will have to take a deep haircut of 83% in approving RIL-JM Financial ARC's resolution plan to take over the bankrupted company