Currency supply normal across India; all ATMs functioning well, says Economic Affairs Secretary Subhash Garg
Government says ATMs across India are well stocked and there's no cash crunch. But there's no word on a reduction of excise duties on petrol and diesel.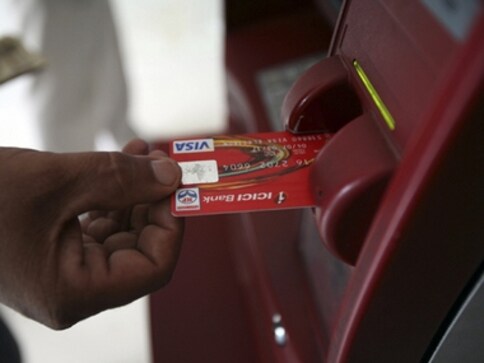 The currency situation across India is normal now and ATMs are well stocked, according to Economic Affairs Secretary Subhash Garg. The 'situation' has stabilised, Garg told reporters in New Delhi, referring to last month's cash crunch that saw several states flag currency shortages at both on-site and off-site ATMs and at some bank branches.
The demand for currency starts decreasing around mid-day, Garg said on Friday. The recently concluded Karnataka Assembly election could have had some impact on currency demand, Garg added.
"More than Rs 4,000 crore (has) come to us and I don't hear (of) any difficulties related to cash in any part of the country," Garg told reporters in a briefing called to address several economic issues, including the government's stand on fuel price hikes, reported ANI.
Rising oil prices are a concern, the Narendra Modi-led government is watching the situation and adequate steps will be taken, the DEA Secretary said. However, he was non-committal on the reduction of excise duties on petrol and diesel, reported ET Now.
It's incorrect to say that the government rakes in more revenues when crude oil prices move up. Oil price movements are cyclical and the country will see 'very good growth' even if crude prices remain high, Garg added, reported CNBCTV18.
The finance ministry does not want to cut the excise duty on fuel because a reduction in duty will negatively impact the fiscal deficit glide path. A duty cut will result in a Rs 13,000 crore loss to the exchequer. Instead, New Delhi wants states to cut the sales tax or VAT on fuel, PTI reported on 23 April.
Meanwhile, currency with the Indian public was Rs 1.9 lakh crore lesser than it should have been in March 2018, said an 18 April report from the State Bank of India (SBI), India's largest bank. The lender's chairman, however, denied any such shortfall on 17 April, an indication of the political sensitivity of the issue.
With inputs from PTI
also read
Business
The Kerala government on Wednesday announced a Rs 1 per reduction per litre in the price of petrol and diesel from Friday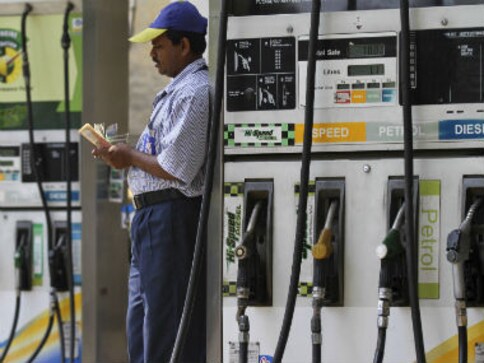 Business
Fuel prices touched a five-year high on Friday.
India
The BJP contended through these graphics that the percentage increase in the prices of petrol and diesel was higher during the UPA regime than during the NDA one.